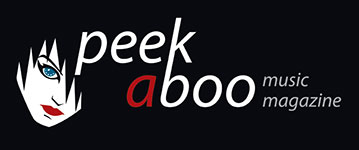 like this cd review
---
UNDERHILL
Silent Siren
Music
•
CD
Dubstep
•
Gothic
•
Trip Hop
[85/100]

Ad Noiseam
30/10/2012, Chris KONINGS
---
Enough dubstep? Well this brand new UK band called Underhill is a weird mix of a few genres you might not find often on this site, ya know... genres like hiphop, dubstep, trip hop... But there's also a fair share of gothic, neoclassical vocals by Martina Astner (Therion, Dreams Of Sanity). On further inspection, it looks like a new superband, Tim Eliot is better known as drum n bass legend Current Value, Ivan Shopov we know from Balkansky and Dean Rodell hooked up with Tim Eliot to form Machinecode, making a great first album called "Environments"...
And this... My oh my this is like cotton candy melting on your tongue, but then in your ears! And I don't mean something sticky like Genesis P-Orridge kinda likes it... Absolutely beautiful, haunting vocals, spooky and heavy triphop, amazing electronic effects in abundance... Sometimes it's real gritty, dark hiphop with stonecold police radiotraffic, I'm talking about "Law Enforcement", check it out on Spotify, it's like the good old Massive Attack hooked up with Death Grips... Guillotiiiiiiine.... HAH !!
"Civil Lies" is another great song, heavy, almost industrial-like beats and breaks, the freezing voice of an angel and an intense, critical atmosphere is created. Most songs are also very accessible, especially "Blind" and "Hiding The Light" could work perfectly on national radio because of their Massive Attack/Tricky sound. But then again, how often do we hear those bands...
After "Law Enforcement", "Silent Siren" would have been a great ending track, a very gloomy and introspective cityscape about the ancient rules of life and death. "Podgorna" is a pretty good experimental, loopy trip, another good way to end an album.
Too bad it's not the end, "Creator" is screamy dubhop full of techno bleeps and theatrical male and female vocals. "Rivers Of Hades" is the same, without the bleeps but with guitars, they don't match either... They felt the need to add some pacy drum n bass on "Solace", another mistake... And to fill the entire 80 minutes you get three remixes by Balkansky, The Sect and Bong-Ra. Balkansky changes "Blind" into a cut down, downtempo version, I prefer the original... The Sect brings more out of place drum n bass, Bong-Ra does a good job, raw as usual, fucked up and chopped up beats that work wonders with Martina's voice. Too bad the previous five songs are filler and no killer.
Ten songs is more then enough and then "Silent Siren" would have been a contender for album of the year for me, but I have to take everything in account... Anyway, great stuff guys and please don't go to a major label like Death Grips did, it kills the creativity!!!
Chris KONINGS
30/10/2012
---