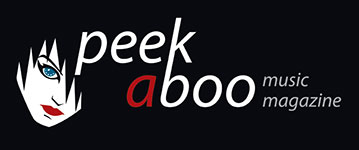 like this cd review
---
GREYHOUND
Prototype
Music
•
CD
Rhythmic Industrial
[85/100]

Hands Productions
22/10/2012, Chris KONINGS
---
As usual, with the Hands Festival and Maschinenfest there has been an avalanche of new releases on Hands. One of the longest standing artists on this german industrial noise label is Greyhound, or Steffen Lehmann. He's been a busy bee, only a few months later he releases a limited EP with his sideproject Syntech. Click here to get acquainted with this tribal industrial project. And who knows, if I'm fast enough I'll get my hands on a copy of that EP, I didn't realise it was limited, that's why I didn't get one last weekend... But enough with the chit chat...
Greyhound is all about rhythmic industrial, think of the harsh side of Esplendor Geometrico, Sonar or Imminent. No silly intro that you always skip when you've heard it once, it's straight to the murky business of grinding scrap metal into oblivion. The first nine songs are pure heartstoppers, they got me back home in no time after Maschinenfest, any speed tickets will be sent to the one who is responsible... sorry Steffen! The one track that stands out above this industrial bliss is "Emotional Chaos", but the others will also hack and blast a way through your skull. Mmmm I love it!
From "Brainstalker", it seems the noise is taking over and the whipping rhythms are moving towards the background. It's like your ears are starting to fail and you're getting lost in a misty mire of noise. It still sounds pretty impressive but personally I like it better when I'm pinned down by an electronaxe wielding maniac. When you reach the island of "Motion-Dependent Noise Reduction" it's like you're back on the Winterkälte rack.
But hey, now you get the best of two worlds so if you like both, then you should be spending some cash now! For those other, you still get about fifty minutes of mayhem, which is a lot more than I got from Sonar's new album...
Chris KONINGS
22/10/2012
---