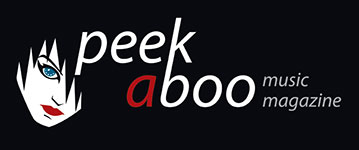 like this cd review
---
GREYHOUND
Inner Noise Level
Music
•
CD
Electronics
•
Industrial
[85/100]

Hands Productions
10/12/2016, Peter HESELMANS
---
This is already the sixth album on Dortmund's Hands-label of this German rhythm 'n Noise sensation that is almost 15 years on stage and has created a name in the industrial scene. Again Steffen Lehman and Bjoern Boysen made with Inner Noise Level an overwhelming and deadly efficient CD.
They make a hesitant start on Loss, but no worries, after 10 seconds the industrial drums raid the corpse with a flood of beats. Honestly, we had not expected anything else from these guys: the pagan journey to the different wild industrial rhythms and genres is ready to start!
We hear dark rhythm 'n Noise on Moving Machines and the title track, it seems like if the beats and synth loops were on sale. The distorted rhythmic sounds and restlessness are referred to a powerful and energetic sound artistry. On Lead The Way we even hear a synth patch from Smack My Bitch Up by The Prodigy, all topped with noise and bass riffs.
Electronic evil spirits are noticed in Insect and Pure Menance, an escape is no longer possible, the hard-hitting rhythms and beats are taking over your subconscious and guide you to the industrial dance floor, you will be immersed in a sea of ​​barbarism rhythmic sound.
And just when we got the impression that it all becomes monotonous, the gates of the industrial hell are opened in Cold Floor and Rising Anger: rhythm 'n noise with some bombast and industrial, danceable sounds are gathered in an inferno of rhythms and beats. Reconciliation is no longer possible.
The wicked beats can not be tamed any longer, the sounds develop an own life in your mind and create a feeling of euphoria. The effect of the various hard electronics on your eardrums slowly results in an orgasm, coupled with the inexorable force of the repetitive rhythms which pierce through your body. They cling to your limbs, and leave you in a danceable trance. A fine example is Free in which you can hear a touch of electro in the background. The hard repetitive sounds of Flesh and Right Here let you mind wander, and you operate on the sound of the relentless rhythms only. Your limbs automatically move on the magical beats, the sense of time and place is completely gone.
Greyhound didn't go for any new approach on this new album, so no compromises, and therefore only recommended for true rhythm 'n noise-fans. Beats of 80 minutes with the speed of light that penetrate your body, a cruise missile which targeted to your eardrums. Please note that this CD can cause permanent psychological damage if you're not a fan of the genre.
Peter HESELMANS
10/12/2016
---
Alweer het zesde album op het Dortmunds Hands label van deze Duitse rhythm 'n noise-sensatie die ondertussen al bijna 15 jaar op de planken staat en naam heeft gemaakt in de industriële scene. Steffen Lehman en Bjoern Boysen hebben van deze Inner Noise Level, weer een verpletterende en dodelijk efficiënte cd gemaakt.
Ze nemen een aarzelende start in Loss, maar geen nood, het industrieel trommelkorps komt je na 10 seconden al overvallen met een vloedgolf aan beats. We hadden eerlijk gezegd niets anders verwacht van deze jongens: de heidense reis naar de verschillende wilde industriële ritmes en genres kan beginnen.
Donkere rhythm 'n noise op Moving Machines en de titeltrack, blijkbaar waren de beats en de synthloops in de aanbieding. De vervormde ritmische klanken worden met muzikale opwinding en rusteloosheid herleid tot een energetisch en krachtig kunstzinnig geluid. Op Lead The Way horen we zelfs een synthflard uit Smack My Bitch Up van The Prodigy, keurig omgewoeld en overgoten met noise en bassriffs.
Boze elektronische geesten worden opgeroepen in Insect en Pure Menance, ontsnappen is niet meer mogelijk, de ritmes en keiharde beats nemen je onderbewustzijn over en leveren je over aan de industriële dansvloer, je wordt ondergedompeld in een zee van barbaars ritmisch geluid.
En net als we toch een beetje de indruk krijgen dat het allemaal iets monotoner wordt, gaan de poorten van de industriële hel helemaal open, in Cold Floor en Rising Anger worden enkele donkere ritmische engelen vakkundig door de rhythm 'n noise-klankmolen gehaald en geserveerd met bombast en industriële, dansbare klanken: een inferno van ritmes en beats worden losgelaten in deze hel waar geen verzoening meer mogelijk is.
Deze goddeloze beats kunnen niet worden getemd; de klanken ontwikkelen een eigen leven in je geest tot een gevoel van euforie ontstaat. Het effect van de diverse harde elektronica op je trommelvliezen resulteert langzaam in een oorgasme, in combinatie met de onverbiddelijke kracht van de repetitieve ritmes die zich door je lijf boren en zich vastklampen aan je ledematen met een dansbare trance als gevolg, zoals het tumult en de ritmische onrust in Free, zelfs met een vleugje electro op de achtergrond. Ook de harde repetitieve klanken van Flesh en Right Here laten je geest afdwalen en je functioneert enkel nog op de tonen van de meedogenloze ritmes. Je ledematen bewegen automatisch voort op de magische beats tot het besef van plaats en tijd volledig weg is.
Greyhound liet op dit album geen ruimte voor een nieuwe aanpak, geen compromissen dus, en bijgevolg alleen aan te bevelen voor de gevorderde rhythm 'n noise-bewonderaars. Beats die 80 minuten lang met de snelheid van het licht je lichaam penetreren, en een 'Inner Noise Level' van een net gelanceerde kruisraket die het gemunt heeft op je trommelvliezen. Opgelet, deze cd kan blijvende psychische schade toebrengen bij niet liefhebbers van het genre.
Peter HESELMANS
10/12/2016
---