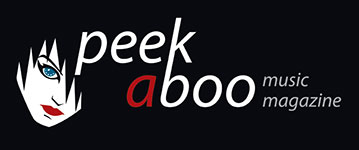 like this cd (ep) review
---
CANDLEMASS
Death Thy Lover
Music
•
CD (EP)
Doom Metal
[85/100]

Napalm Records
10/12/2016, Wim GUILLEMYN
---
Candlemass: do we need to introduce this Swedish doom metal band to anyone? The debut Epicus Doomicus Metallicus is considered as a classic in the genre. Over the years, the band was more like Black Sabbath (Ancient Dreams), and sometimes other directions (Nightfall has some classical influences). However, it always stayed doom metal that has its roots in Black Sabbath. The constant factor in the band is Leif Edling. During the years, there were different singers, but currently Mats Levén does the vocals.
Candlemass exists for 30 years now and that's celebrated with this EP. A nice gift for the fans, especially because after the last album, it was suggested that it would be the last one.
Opener Death Thy Lover is a pretty fast and melodic song. The intro has a riff that could have been written by Lommi. The chorus is very catchy and easy to sing along. Lovers of doom probably might think it's too light, but it is a very pleasant song to listen to.

Sleeping Giant is darker and it's a real doom track that has the sound of the album King of the Grey Islands in 2007. Sinister and Sweet is vitriol, in the beginning a lullaby and then evolves into a metal song. A very strong track. The Goose is slower than the previous songs.
On this EP Candlemass made no extravagant experiments like an organ or strings. It is a very powerful EP that shows perfectly ​​where Candlemass stands today.
Wim GUILLEMYN
10/12/2016
---
Candlemass: hoeven we deze Zweedse doommetalband nog voor te stellen? Het debuut Epicus Doomicus Metallicus geldt als een klassieker in het genre. In de loop der jaren ging de band soms meer in de richting van Black Sabbath ( bv. Ancient Dreams) en soms meer in andere richtingen (Nightfall bevat klassieke invloeden). Het blijft wel altijd doommetal die zijn wortels in de muziek van Black Sabbath heeft. De voornaamste constante in de band is Leif Edling. Voorts werd er in de loop der jaren wel eens gewisseld van zanger. Momenteel doet Mats Levén de vocals.
Candlemass bestaat 30 jaar en om dat te vieren wordt deze ep uitgebracht. Een mooi geschenk voor de fans, vooral omdat er na het laatste full album geopperd werd dat het laatste zou zijn en er enkel nog live zou worden gespeeld. Maar zie, nu is er toch een ep met nieuw materiaal.
Opener Death Thy Lover is een vrij snelle en melodische song. De intro bevat een riff die van de hand van Lommi kon zijn. Samen met toegevoegd gitaarwerk, klinkt het vet en log maar na de intro gaat de snelheid flink omhoog. Het refrein is erg catchy en meezingbaar. Doompuristen zullen deze song misschien wat licht vinden, maar het is een erg aangename song. Sleeping Giant is donkerder en samen met de vette bas horen we hier een knoert van een doomtrack. Het gaat een beetje meer in de richting van het album King of the Grey Islands uit 2007. Sinister and Sweet is vitriool, in het begin verpakt als een lullaby om dan te evolueren tot een metalsong. Een heel sterke track. The Goose is nog wat trager en logger dan de voorgaande songs: mooi hoe de song halfweg wordt uitgekleed tot alleen de bas en de percussie overblijven, om dan weer op te bouwen. Mooie instrumentale track.
Voor deze ep hebben de heren van Candlemass zich aan geen extravagante experimenten (orgel, strijkers…) of aparte uitstapjes gewaagd. Het is een heel aangename, vinnige en degelijke ep die een goed beeld geeft van waar Candlemass dezer dagen staat.
Wim GUILLEMYN
10/12/2016
---
---