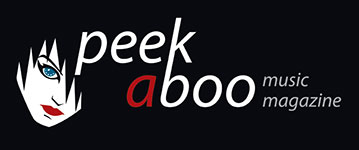 like this cd (ep) review
---
ORPHANS OF DUSK
Revenant
Music
•
CD (EP)
Doom Metal
•
Gothic
[86/100]

Hypnotic Dirge Records
26/03/2015, Wim GUILLEMYN
---
The debut EP of this New Zealand/Australian gothic-doom metal band has some elements from Type O Negative in its music. The self-released EP is out for some 6 months, but I wanted to review it anyway. Especially because they have now a deal with Hypnotic Dirge Records and Solitude Prod, that will release their debut internationally.
This EP shows us the many qualties of the trio. Growls are interpersed with vocal lines.There is much variation in the numbers in terms of rhythm, structure and the use of instruments.
Starters August Price and Starless both have unexpected transitions, gothic elements (haprsichord, synth sounds…), nice drum patterns and attractive melodies.
Nibelheim also has unexpected twist and turns, but it feels a little bit too forced. It seems like they want to throw all their good ideas in one song. Beneath the Cover of Night is a rather slow gothic metal song, but after some weird synth play it ends with a doom final.
This release isa melodic EP with many variations. I look forward to the full album of this band.
Wim GUILLEMYN
26/03/2015
---
Dit is de debuut-ep van deze Nieuw Zeelands/Australische gothic-doom metal band, die wat elementen van Type O Negative bevat. De release is intussen al een half jaartje uit, maar toch vond ik dat hij nog een review verdient, vooral omdat deze band nu een deal heeft met Hypnotic Dirge Records en Solitude Productions om hun werk te verdelen.
De ep toont dat dit trio heel wat in z'n mars heeft. Growls worden afgewisseld met stemmige zanglijnen. In de songs zit ook heel veel afwisseling, zowel op het vlak van ritme, structuur als instumentatie.
Opener August Price en Starless hebben allebei onverwachte overgangen, gothic elementen (clavecimbel, synthklanken, etc…), boeiende drumpatronen en aantrekkelijke melodieën. De gitaarriffs zijn overduidelijk doommetal.
Nibelheim heeft eveneens onverwachte wendingen, maar komt eerder wat geforceerd over. Het lijkt alsof men heel veel ideeën had, die men allemaal in één song wilde stoppen. Al bij al is het geen slechte nummer. Beneath the Cover of Night is eerder een traag opgebouwde gothicmetalballad. op het einde valt de song stil om na wat instrumentale spielerlei naar een laatste doomeindpunt toe te werken.
Het is een goed uitgewerkte, gevarieerde en melodieuze ep geworden. Ik kijk alvast uit naar een volwaardig album van deze band.
Wim GUILLEMYN
26/03/2015
---
---