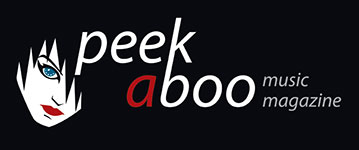 like this album classics review

---
SECTION 25
Always Now
Music
•
Album Classics
Post Punk
[90/100]

Factory Benelux
26/03/2015, Paul PLEDGER
---
As well as a limited edition 7" release for Record Store Day (a timely coincidence - it'll be the late Larry Cassidy's birthday on 18th April), Factory Benelux's continued Section 25 coverage also includes this 2xCD reissue of the band's debut-album.
Originally issued on Factory Records in 1981 as a single vinyl album and housed in one of independent music's most pricey sleeves (the inner sleeve's beautiful marbled, almost liquid, pattern bore a French printer's trademark at a cost), Always Now is a brave masterly album for three key reasons - 1: Section 25 weren't the most fashionable outfit in the world and only Factory were crazy enough to throw a wagon of cash at the sleeve alone, let alone the cost of hiring out London's Britannia Row studios (with the, by now, equally expensive talents of producer Martin Hannett at the helm).
2: No other act sounded like Section 25 and any Joy Division comparisons were and remain ill-founded. Perhaps more comparable with Public Image Limited circa Metal Box, the press inevitably (and unfairly) poured scorn on the band quite frequently with one literary music wag at the time summing up Always Now with "You can't turn a sow's ear into a silk purse but you can put it in one".
3: There are barely any choruses. AN is basically a glorified jamming session with Section 25 creating their very own brand of North West psychedelia, rather than 'raincoat rock', the genre of choice amongst several indie-labels in the late '70s, early '80s. They certainly weren't your average post-punk outfit learning two new chords - the Cassidy's and co experimented with left-field sound in much the same way Jamaicans Lee Perry and King Tubby did some ten years before.
In 2015, the last laugh is on the haters - Section 25's mustard-yellow multi-flapped monument to melancholia and morose surliness stands the test of time. Friendly Fires bears a considerable amount of menacing portent in both lyrics and instrumentation (we're talking hollow drums, shin-deep bass-lines and atonal vocals to the max), Dirty Disco resembles PiL's gritty hi-hats and insistent rhythms and C.P. is the result of a Collective Project jam session during the recording of the album. Hardly hits a-plenty then. But who cares? Be Brave and Loose Talk are almost worthy of being student-disco staples, with both benefitting hugely from Hannett's sparse and industrious smash-snare production. The despairing Hit is as ironic as its title suggests while Melt Close is undoubtedly about carnal indulgence.
Which leaves one of the band's key anthems, the stately New Horizon which closes the original album. With lyrics that hint at new beginnings and a change in direction possibly mapped out in advance, the resultant six minutes remain one of Section 25's most expansive and rewarding workouts and a hint to where the band were headed with their next releases - 1982's The Key Of Dreams proved to be even more sparse and experimental.
The first disc also adds earlier singles Girls Don't Count (produced by Ian Curtis and Rob Gretton, both fans), Charnel Ground and high-end studio outtake Human Puppets. It could be argued that the latter two songs, coupled with b-side Up To You, might have elevated Always Now to faultless status. Alas, the ten chosen tracks are merely excellent.
Ultimately, S25 aficionados should be flocking to disc two with glee. There's a swath of live material recorded in Holland, an entire Peel Session and further studio outtakes galore. The live take of Girls Don't Count 'goes off', as they say, while the never issued track You're On Your Own provides samples of US commercials, spacey psychedelics and a bass-line that could strip walls.
One presumes that the impressive facsimile of the original sleeve hasn't resulted in mortgages being taken out or food banks being visited any time soon - it looks great. Even down to the cute iChing sticker tearing the card-sleeve during the opening ceremony. Just like the original vinyl version did in 1981, dammit.
Always Now - always contemporary indeed.
This review also appeared on Flipside Reviews
Paul PLEDGER
26/03/2015
---