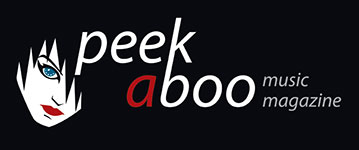 like this digital review
---
SECTION 25
Invicta EP
Music
•
Digital
Pop
•
Synth Pop / Electro Pop
[87/100]

13/10/2011, Dennis OHRT
---
For their first release of new material in their forced new line-up (more on that in our detailed interview), Section 25 offer a totally surprising new single on Hacienda Records. I wasn't too sure what too expect + hoped they'd come up with something equally strong as their last two albums. And now this...
'Colour, Movement, Sex & Violence' is possibly the song that comes closest to a potential worldwide smash hit the band ever came up with. Totally out of the blue, a anthemic song that I love to describe as perfect pop in its true sense. In a perfect world, it would be constantly in rotation on radiostations from Kuopio to Adelaide. And yes, it is really Section 25 here, not Pet Shop Boys collaborating with OMD, The Other Two for a comeback single for Dubstar that is remixed by Saint Etienne. Bethany delivers outstanding vocals on the track + the production is totally spot on and couldn't be any better. If just those damn radiostations would drop their Adele and Duffy crap and finally offer us such a magnificent song on the airwaves instead...
The second track 'Inner Drive' features a hypnotic, funky little guitarriff in the chorus that fits well with the driving bassline and very pop orientated drumming again. Both songs come with remixes of them, 'Inner Drive' gets a touch of clubbyness as addition, the alternative mix of 'Colour, Movement,...' is a slightly extended version that puts a bit more attention to the atmospheric synths. Both mixes stay true to the original and simply offer a different view of the double a-side. Definitely can't wait until the new album arrives...
Dennis OHRT
13/10/2011
---