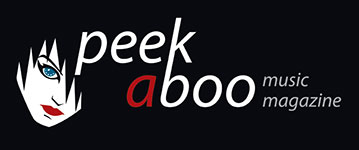 like this cd review
---
DEZ MONA
Saga
Music
•
CD
Classical
•
Neoclassical
•
Pop
[95/100]

PIAS
03/10/2011, Tom PLOVIE
---
[ our apologies, review only in Dutch ]
Tom PLOVIE
03/10/2011
---
In tijden waar het voortbestaan van ons land bijna dagelijks in de media ter discussie staat, brengt Dez Mona een opera uit die opgedragen is aan dit land, onze thuis. Het is geen opera in de klassieke zin, al krijgt de gelimiteerde versie van het album wel het Wagneriaanse 'Gesamtkunstwerk' als ondertitel mee. We moeten dit beschouwen als een concertante opera, maar dan één zonder personages of een echt verhaal.
Ze lieten zich bijstaan door het BOX-ensemble voor de muziek, Nick Andrews maakte de bijhorende schilderijen, Jeroen Olyslaegers schreef het sprookje, Jan Pauwels verzorgde de lichtkunst en Véronique Branquinho ontwierp de kostuums. De jongens van Dez Mona weten zich goed te omringen. 'Saga' bezingt de liefde voor een thuis, de wereld waarin we leven,.. net zoals de godin van de geschiedenis dat deed vanuit haar kristallen paleis met gouden beker in de hand.
Theatraliteit en dramatiek is eigen aan Dez Mona maar in dit album, dat voornamelijk opgebouwd is uit melodieuze ballades ondersteund door een barokinstrumentarium, overheerst toch een zekere sereniteit en rust. De arpeggio's van de barokharp waarmee 'Vandaag', als instrumentale ouverture, opent, zorgt voor een intimistische en sprookjesachtige sfeer. Dez Mona verlaat de vertrouwde klankkleur en toont niet bang te zijn voor vernieuwing en uitdaging.
Op het door de clavecimbel voortstuwende 'Brigth Life – Part I' jongleert Frateur, naar goede gewoonte, met zijn flexibele stem naar een falsetregister die de operazanger in hem naar boven brengt. Hij doet dit op een weliswaar terughoudende manier, in uiterste harmonie met de andere muzikanten. Hier is geen plaats voor het ego, enkel voor de Muziek en het Gevoel. Verbazingwekkend welke impact een perfect getimede stilte kan hebben. Zoals het in de operastijl past is er tevens plaats voor een recitatief: de verteller aan het woord. Ondersteund door harp en accordeon komt dit uit 'She Is A Heaven': "She spins a rag around our tears. She brings in hope to take out our fear. She holds our walls to build a home. She cries with us when our loved ones go."
Het wondermooie 'A Part Of Us All' start met een zachte samenzang ("these are times to cherish and things to live for") waarop Tijs Delbeke, multi-instrumentalist van dienst, een duet aanheft met Frateur. De backing vocals klinken als een warm deken dat rond het nummer wordt gedrapeerd. De liefde waarmee dit project tot stand is gekomen druipt ervan af. Neen, dit alles klinkt niet melig of zoet maar gewoon oprecht. Dez Mona heeft een tijdloze parel afgeleverd en heeft de plek gevonden waar het goed thuiskomen is.
Allen daarheen!
Tom PLOVIE
03/10/2011
---