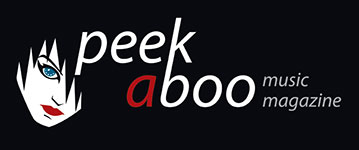 like this cd review
---
SHINY DARKNESS
Lighthouse
Music
•
CD
Synth Pop / Electro Pop
[55/100]

03/10/2011, Chris KONINGS
---
Shiny Darkness is a french trio that, like Depeche Mode, Soft Cell or OMD, only uses synths and vocals. The possibilities are endless but not surprisingly, the songs bear a close resemblance to those bands. That doesn't necessarily has to be bad as there's always a place in my heart for another good synthpop band.

Unfortunately, they merely recreate a handful of songs, like Maid Of Orleans "Promises" or the lightweight songs of Depeche Mode "Gone, Not Human, Like A Vampire". The result is a bland, slow and boring album and it's a challenge to plod your way through. Apparently they will be performing at a Depeche Mode tribute night but it will probably be the true coverbands playing there that will get the crowd going.

The vocals and lyrics are of the same level, monotonous, childish and pretty much pointless. The only song that stand out "Isolation Room" is a lot darker, up tempo and with the (somewhat overdone) spooky voices it finally injects some much needed life in the album. "As Nostalgia" is also up to standard, a bombastic but short instrumental, not unlike the semi-movietheme's of In The Nursery. I can understand perfectly that a beginning band will let their influences come forward but here it is just too much. Nonetheless, if they find their own sound, like they have during "Song For Titles", they could have some future. But they really need to lose that Dave Gahan-like voice if they want to be taken seriously.

The three remixes add nothing to the whole and also dwell in that puddle of uninspired synthpop. Feel free to check it out but don't say we didn't warn you! PS, I do love Depeche Mode...
Chris KONINGS
03/10/2011
---