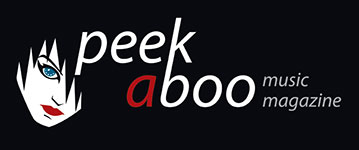 like this vinyl review
---
TREMBLING BLUE STARS
Correspondence EP
Music
•
Vinyl
Dreampop
•
Pop
[83/100]

25/09/2011, Dennis OHRT
---
Some reviews one wishes not having to write due to very sad circumstances, especially if one has followed a band for such a long time. What started in 1996 with 'Abba On The Jukebox' comes to an end now in 2011 with the new 'Correspondence' EP. Bobby Wratten decided to give one last breath to his project.
But one can assure him, it is always best to end on a high rather than a low and Trembling Blue Stars manage this very well. The EP opens with 'The Light Outside', a remix by Robert Hampson of Loop, melting 2 songs from last year's album 'Fast Trains And Telegraph Wires' into an atmospheric soundcascade. After another rather mysterious sounding ambient piece with a strong soundtrack feel to it, 'Sunrise On Mars' perfectly shows what I love so much about the band. Simply a classic Trembling Blue Stars song with drummachines and synthpads and minimal arrangement. Add to that the heartbreaking vocals of Bobby and lines like 'there's a sunrise waiting on another planet' it is difficult to believe that such a masterpiece won't touch the heart of every one. The lovely Beth Arza adds her vocals in the chorus adding the final spoon of sweetness.
For their cover of Wire's 'Kidney Bongos' not only the guitars are pulled out, but with the addition of The Wake vocalist Caesar, Trembling Blue Stars simply make the song their own. 'A Field At Dusk' starts as an acoustic guitar piece before adding drums in best style of 'All My Colours' by Echo & The Bunnymen and another beauty is created. Beth has the honour to sing the swansong on the EP, the sparsely arranged acoustic 'A Spell Of Songs'. And even long after the track has finished, I found myself staring into the dark outside the window for minutes. Fingers crossed it is not the last time we heard new music by Bobby + Beth though, but this EP is a very nice way of saying goodbye after 15 years of beautiful dreampop.

Dennis OHRT
25/09/2011
---