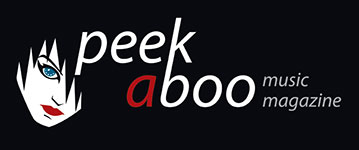 like this digital review
---
CODE 64
Deviant
Music
•
Digital
Electro
•
Synth Pop / Electro Pop
[76/100]

Progress Productions
25/09/2011, Dennis OHRT
---
Their last album 'Dialogue' won the best album competition at the Manifest Awards, now Code 64 offer us the third single that is lifted from the album. When listening to 'Trialogue' I immediately considered 'Deviant' as an excellent choice for an upcoming single. It seems the Swedish/Norwegian trio can read my mind :)
'Deviant' is offered in 4 different versions here, the 'Radio Edit' barely over 3 minutes long fulfills exactly what is promised, an uptempo pop arrangement with the neccessary amount of beats and a catchiness that would work on the dancefloors of the world as well. The Parralox remix puts a big emphasis on the vocals, surely pleasing singer Bjorn. For a bit of sweetness, they add a lovely little glockenspiel.
The remix by Spark! on the other hand after a short build-up concentrates way more on the percussive side of the song with the upfront mixing of the energetic drums. 'Oblivion', another album trck, is offered in a mix by Frequencer, a very atmospheric song with its padsounds, that immediately touches the listeners hearts.
The biggest surprise is the industrial-metal remake of the title track by Sorrowful Angels, I have no idea what Code 64 were thinking here, surely a difficult step for electronic lovers, but on the other hand a prove of the quality of 'Deviant'. After listening to this version, I am almost sure the song could even work as a polka-version...
Dennis OHRT
25/09/2011
---