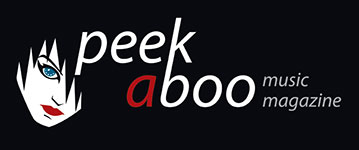 like this cd review
---
SILENT CIRCLE
No 1
Music
•
CD
Pop
•
Synth Pop / Electro Pop
[75/100]

21/10/2011, Dennis OHRT
---
In 1985 Silent Circle released their first single 'Hide Away - Man Is Comin'', but it was their next effort, 'Touch In The Night' that got the ball rolling, a massive Top 20 singlehit in their native Germany opened many doors and gave the chance to record their first album appropriately titled 'No 1' in 1986. 25 years later, Monopol Records offer us a remastered jubilee edition with 7 bonus tracks.
The already mentioned 'Touched In The Night' kicks of 75min in true style. Still a hit at the usual 80es parties, especially in Eastern Europe, the song gives a good idea what the band is about. Pop in its purest incarnation with lots of Italodisco elements added. Especially the electronic drums make the album easily identifiable as mid-eighties release. The tracks vary from more upbeat dancefloor stuff to a few ballads. But that is not all, 'Shy Girl' adds elements of Caribbean summerfeeling and 'For You' is totally different from the rest of the album. Some consider it as intro to the sugarsweet 'Give Me Time', what we have here is a short breather from all things electronic and this little a capella numbers sounds more like Flying Pickets than Silent Circle!
Personal favourites include the ballad-closer 'Love Is Just A Word' and another hitsingle that still sounds fresh after all those years 'Stop The Rain In The Night'. The album in its rereleased form luckily offers a few more songs, which are nicely selected. Strangely the band never released a second album at the height of their time, just a few more 7" and 12". Out of those releases, Monopol Records offer us a mix of non-album singles and extended or remixes of album songs. Be it the upbeat 'Danger Danger' (its chorus reminds of Thompson Twins...) or classical 80s play-in-the-studio extended versions ('Oh, Don't Lose Your Heart Tonight'), were the main attention is put onto certain parts of the song, the fan gets added value here and the casual listener will be pleased to have the album in excellent soundquality and with added mixes of old-time-favorites.
Dennis OHRT
21/10/2011
---