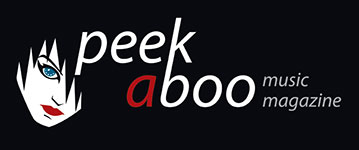 like this cd review
---
THOROFON
Exkarnation
Music
•
CD
Dark Pop
•
Industrial
[70/100]

20/10/2011, Chris KONINGS
---
Thorofon started in 1995 by coremembers Anton Knilpert & Geneviève Pasquier, creating music that lies somewhere between power electronics and synth pop. After numerous releases on their own label UMB, they called it quits in 2005, only to reform five years later. Releasing their new album on Ant-zen might prove to be a reason for change, so I'm curious what it all means. Is exkarnation the opposite of incarnation? Or reincarnation?
Fact is, they're back and their show at Maschinenfest convinced me they are still dynamite on stage although it was clear that the old power electronics side of them was very far away. On the album you get a mix between old school industrial and raunchy synthpop containing loads of angst. Flesh And Steel was originally by SPK and Thorofon drop the Eurythmics funk and the silly saxophone, while adding some much needed power in the form of harsh metallic drums and shouted vocals. Other great songs are Blacksouls and Flamethrower, the first sounding like the terror electro of very early DAF and the second topping that with some insanely pitchshifted vocals, making it very agressive and psychotic.
Gladly, the real SPK industrial can be heard in a few instrumental tracks, like the intro Controlled Chaos and on songs like Embalmed and Exkarnation. Metallic percussion, beautifully haunting synthtones from the mighty analogue devices like a Korg MS-20 and other fearful noises are a reminder of albums like Leichenschrei. Anonymous sounds like a terrorist manifest, orated over an industrial soundscape, slightly reminding me of the latest Genocide Organ.
Skinmelt is originally from 2004 and is reworked in a more minimal style, with Geneviève's fitting cold and melancholic voice. Other songs like Dead Face and Blacklight are very repetitive and fail to convince me, needing some additional ideas to make them surprising enough. That, along with the cover and a reworked version of an existing song make that they didn't really make a lot of new songs. So slightly too much filler and only two real killertracks (Blacksouls and Flamethrower) means I cannot call it a glorious return to the world of the living.
Available on ant-zen from the 17th of october.
Chris KONINGS
20/10/2011
---