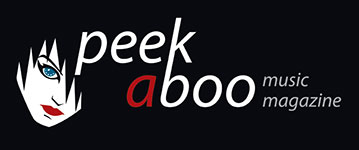 like this digital review
---
TRUE ZEBRA
True Zebra
Music
•
Digital
Dance
•
EBM
•
Experimental
•
Pop
•
Synth Pop / Electro Pop
[84/100]

26/01/2012, Didier PIETERS
---
"True Zebra" is available for quite a while now. It didn't get the attention it deserves. At least that's our (humble) opinion.
The album offers a delicate mix of Dance, Indie, Pop, Electro, New Wave … of beats, guitars and quality vocals. Accessible Pop music with a multi-influenced twist? Yeah, that could be it … As far as the songs are concerned: "Delirious" deserves some special attention. It should be on the playlist of all commercial radio's! It's a song with loads of HIT-potential, a luscious flirt between a Vive La Fête and a Neon Judgement song. FAB!
Kevin Strauwen has a fantastic voice and uses it well, sharing his emotions with anyone that wants to listen. He's a great songwriter and quite a perfectionist, putting a lot of love, feelings, time and effort in his songs. That's probably why "True Zebra" is a really good album, getting better every time you listen to it! It's kind of strange. k. travels through different styles and genres but succeeds in creating a real True Zebra sound and feel in all of his excellent songs, worth your money and attention!
Commercial…Also…available…"Moving…Sounds…For…Film:…Soundtracks…by…Kevin…Strauwen".
A…collection…of…soundscapes,…musical…experiments,…and…other…delicacies…AND…"Creationism… Volume…One:…Selected…songs…by…Kevin…Strauwen"…with…next...to…some…versions…of…songs…that…can…also…be…found…on…"True…Zebra",…also…some…of…his…earlier…experimental and…guitar/noise…oriented…work.
See True Zebra live at the Kinky Star in Ghent, next Sunday (29/01/2012) and don't forget to read the PAB-interview with Kevin! http://www.peek-a-boo-magazine.be/en/interviews/true-zebra/ Enjoy!
Didier PIETERS
26/01/2012
---
Inmiddels al een tijdje verkrijgbaar, maar nog onvoldoende bekend. Dat is althans onze (bescheiden) mening.
"The Silence" zet meteen de toon … We zijn vertrokken voor een portie toegankelijke alternatieve muziek met een hoek af … Een leuke mix van Dance, Indie, Pop, Electro, … van beats, gitaren en gedreven zang. Ook de tweede song, "Delirious", is goed raak! Dit moet op de playlist van Studio Brussel! Succes verzekerd: een perfect huwelijk tussen Vive La Fête en iets van pakweg The Neon Judgement, een nummer met gigantisch HIT-potentieel! In "Sounds Easy" contrasteren brede orkestrale arrangementen met zenuwachtig tempo en gehaaste zang. We gaan verder met alweer een aanstekelijke intro die ons naar het ingehouden "Under Control" brengt. Gecontroleerde zang en strakke beats vechten om de bovenhand. Let vervolgens in "Get Out" vooral op het leuke tempo gecreëerd door de subtiele synths op de achtergrond. "Boy Says Nothing" begeeft zich dan weer op het experimentele pad …
Kevin Strauwen heeft een fantastische stem en hij maakt er uitstekend gebruik van. Tel daarbij zijn songschrijverstalent en een onmiskenbaar streven naar perfectie en je krijgt een uitstekend album, een groeiplaat, geschikt voor een zeer breed publiek.
Het rare aan deze CD? k. begeeft zich op een avontuurlijke reis doorheen verschillende stijlen en genres maar weet toch een echte True Zebra-sound te creëren. "True Zebra" is een homogeen en toch gedifferentieerd werkstuk dat uw aandacht en uw centen meer dan waard is!
Ook verkrijgbaar en zeer zeker de moeite: "Moving Sounds For Film: Soundtracks by Kevin Strauwen", een collectie soundscapes, muzikale experimenten en ander fraais en "Creationism Volume One: Selected songs by Kevin Strauwen" met naast een aantal songs die we ook op "True Zebra" terugvinden, ook wat van zijn meer experimentele en gitaar/noise georiënteerde werk.
Nog een concerttip om mee te eindigen: wie live een portie echte zebra wil verorberen / verslinden … dat kan, nu zondag (29/01/2012) in de Kinky Star (Gent). Zelfs U bent welkom. Enjoy!
Lees ook het onlangs gepubliceerde interview met de gepassioneerde en getalenteerde maker van "True Zebra". http://www.peek-a-boo-magazine.be/en/interviews/true-zebra/ Doen! Nu!
Didier PIETERS
26/01/2012
---