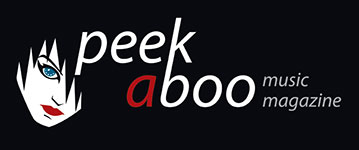 like this vinyl review
---
CLAPS
Wreck
Music
•
Vinyl
Cold Wave
•
Minimal
•
Synth Pop / Electro Pop
[70/100]

Guilt Ridden Pop Recordings
20/01/2012, Chris KONINGS
---
Formed in 2009, Claps (What's in a name?) are a three piece band from Minneapolis, USA that make music with analogue synths. At first I was doubtful about hearing something new... However they seem to be slightly different from most minimal synth bands, sometimes tending towards very lighthearted popmusic. "In My Dreams" might have been a lesser known song by OMD or Duran Duran.

The real gem here is "Wreck", a very cold and melancholic song with great basslines and good lyrics and vocals. Singer Patrick Donohoe strikes gold in this one. "Book Of Love" is similar and can easily compete with the best songs of Talk Talk (similar voices too) or other great synthpop bands of that era. "Gone Grey" is another good song, but maybe it's a bit too long.

Sadly enough there's not only good news. After "Gone Grey", the constant recycling of the same sounds starts to get a bit boring and you realise that, apart from the two aforementioned gems, there isn't really that much going on here. Adding an additional dimension to their sound could really make them glitter. The addition of a bass player was a step in the right direction. Still worth checking out though!
Chris KONINGS
20/01/2012
---