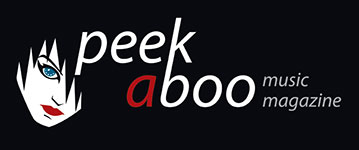 like this digital review
---
13TH MONKEY
Live at Forms of Hands 15
Music
•
Digital
Dance
•
Dark Electro
•
Electro
•
Electronics
•
Techno Body Music
[90/100]

Hands Productions
10/12/2016, Peter HESELMANS
---
13th Monkey treats itself with a birthday present: ten years after its creation and first performance, now a live edition of the gig on the Forms Of Hands Festival 2015 is out. Andreas Thedens and Harm Bemer, both from Luneburg (Germany), show that the rural village has more to offer than historic buildings, cows and sheep.
This gig is a sort of best-of of the CDs Redefining the Paradigm or Bang (2009) and Return of the Monkey (2011). New work has been announced, but in the meantime we have to be satisfied with a live concert by this dance sensation.
I had the luck to see this show myself (see attached video) and I was quite impressed by this energetic set. The techno-industrial sounds take you into the atmosphere of the dark alternative club scene.
The 145 bpm are sent into your brain and limbs and make it difficult to stand still. The sometimes hard pounding beats and repetitive melodies, topped with a generous portion of techno sounds, they offer you a chance to escape from this society for a while
Monotone, sometimes bombastic rhythms, create a sense of controlled chaos that feels euphoric in your head and sometimes they are topped with an ambient atmosphere or dark atmospheric effects which take your brain to the edge of madness. Only a trepanation can help to remove those hard and distorted rhythms.
Let yourself drift away on this wild danceable electronica, hard beats and dark basses that can't be tamed.
Peter HESELMANS
10/12/2016
---
13th Monkey trakteert zichzelf op een verjaardagscadeau: tien jaar na de oprichting en de eerste voorstelling is er nu deze live-uitgave van het optreden op het Forms Of Hands-festival 2015. Andreas Thedens en Harm Bemer, beiden afkomstig uit het Duitse Lüneburg, bewijzen dat er in dit landelijk plaatsje meer te beleven en te zien is dan mooie historische gebouwen of grazende koeien en schapen.
Dit optreden is een soort best-of van hun studio-cd's Redefining the Paradigm of Bang (2009) en Return of the Monkey (2011). Al een tijdje geleden dus. Nieuw werk werd al aangekondigd, maar ondertussen behelpen we ons met deze live danssensatie.
Ik had het geluk om persoonlijk aanwezig te zijn bij dit optreden (zie bijgevoegde video) en was behoorlijk onder de indruk van deze energieke set. De techno-industriële klanken brengen je direct in de sfeer van het donkere alternatieve clubcircuit.
De 145 Bpm worden keurig naar je brein en ledematen gestuurd, zodat het moeilijk is om stil te blijven staan. De soms hard beukende beats en repetitieve melodieën, overgoten met een flinke portie technoklanken, laten je even ontsnappen uit deze maatschappij.
Monotone, soms bombastische ritmes, creëren een gevoel van gecontroleerde chaos dat in je hoofd euforisch aanvoelt: klanken die soms zijn overgoten met een ambiënte sfeer of donkere atmosferische effecten die je brein op de rand van de waanzin brengen. Alleen een schedelboring kan hier helpen om de harde en vervormde ritmes vakkundig te verwijderen.
Laat je meedrijven op deze wilde dansbare electronica, harde beats en donkere bassen, die niet getemd willen worden en evolueren tot boeiende muziekparty waarvan we graag deel uitmaken.
https://pro.beatport.com/release/live-at-forms-of-hands-15/1748257
Peter HESELMANS
10/12/2016
---