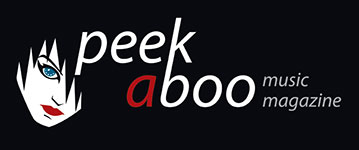 like this cd review
---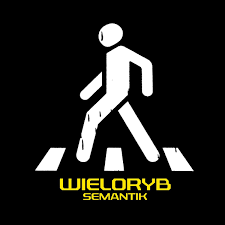 WIELORYB
Semantik
Music
•
CD
Dark Electro
•
Electro
•
Electronics
•
Techno
[90/100]

Hands Productions
10/12/2016, Peter HESELMANS
---
Wieloryb was founded in 1994 in Gdanks, Poland, and joined Dortmund's Hands label a few years ago. In terms of productivity, no one can complain because Semantik is the fourth release in five years, and once again it is a seductive and danceable industrial album with lots of rhythms and beats.
The title track hesitantly opens the door to this hypnotic industrial, but danceable CD: dark and menacing vocal samples, overwhelmed by a sea of ​​beats and electronics, making Statistik sound like a homogeneous rhythmic sensation.
Solar Sides begins with singing children; demons penetrate the soundscape with a monotonous dark bass and danceable rhythms, and then make room for a well-deserved rest with ocean sounds and screeching gulls. Weird, but also an example of the professional versatility of this artist.
Many tracks are enriched with samples of various ethnic origins, combined with atmospheric sounds and bold dance beats that result in a very diverse album. Tracks like Crash Report and Behi Jessir allow us to escape from society for a brief period, but our dancing limbs are nonetheless happy.
Aggressiveness is the key word of Sensis: the beats sound like light machine gun bursts, quickly replaced by something heavier, let's play war on the dancefloor: an up tempo bass and repetitive hard beats for trained industrial soldiers. Symbiotik is a hard rhytm 'n noise track, dark electronics with underlying techno sounds let your mind wander, while the incessant rhythms put you in an industrial trance.
Symantik start with tribal sounds, even with samples of tropical birds, but they quickly make room for the big hardcore eagle: an earthquake of rhythms and bombastic sounds destroys the beautiful panorama and leaves us with a lunar landscape full of electronic dark craters. Accurate and strategic rhytm 'n noise that will strike on the dancefloor.
On Mona Liza3.0 and Morgan we again hear crushing hard and relentless beats, cutting your wrists like a razor. Wild danceable electronics that can't be tamed; body and mind evolve to the next stage of hard electronic enjoyment. In NEWO, we recognize repetitive sounds and loops, with yet another brutal and relentless rhythmic atmosphere, also because of the great eccentric samples and the perfect balance between sound and fantasy.
Sematik is a hypnotic, exciting and electronic album: the skillful blend of ethnic samples in a world of atmospheric and sometimes harsh industrial sounds, topped with some impeccable danceable beats and dark basses which, absorbed in an world of psychedelic electronics, let us dream and forget everything.
Peter HESELMANS
10/12/2016
---
Wieloryb is opgericht in 1994 in Gdanks, Polen, en trad enkel jaren geleden toe tot het Dortmunds Hands-label. Qua productiviteit kan men over deze artiest niet klagen, Deze Semantik is al zijn vierde release in vijf jaar tijd, en ook nu weer is het een verleidelijk en dansbaar industrieel album met heel veel ritmes en beats.
Het titelnummer opent aarzelend de poort naar deze hypnotiserende industriële doch zeer dansbare cd: donkere dreigende tonen en vocale samples worden als snel overspoeld door een zee van beats en electronica, en ook Statistik klinkt als een onberispelijke en homogene ritmische sensatie.
Onschuldige kindergezangen openen Solar Sides, tot de boze geesten toeslaan met monotone en donkere bassen en dansbare ritmes, om dan brutaal te eindigen en een verdiende rustpauze in te lassen met oceaangeluiden en krijsende meeuwen, bizar maar tevens een voorbeeld van vakkundige veelzijdigheid van deze artiest.
Heel veel tracks zijn verrijkt met samples van uiteenlopende etnische geluiden, dit in combinatie met atmosferische klanken en vette dansbeats die resulteren in een zeer gevarieerd album, zowel voor gebruik in de alternatievere clubs als om op de thuisbasis even stoom af te laten. Tracks zoals Crash Report en Behi Jessir laten ons even ontsnappen uit deze maatschappij, maar ook onze automatisch meedansende ledematen varen er wel bij.
Agressiviteit is troef op Sensis: beats als lichte machinegeweersalvo's worden al snel vervangen door een zwaarder kaliber, oorlogje spelen op de dansvloer, uptempo en repetitieve harde bassen maken dat alleen de getrainde industrialsoldaten hiervan optimaal zullen genieten. Ook Symbiotik is een harde rhytm 'n noise-track, de donkere elektronica met onderliggende technoklanken laat je geest afdwalen en borduurt voort op de onophoudelijke ritmes tot we ons in een industriële trance bevinden.
Symantik start met enige tribale klanken en zelfs met samples van tropische vogeltjes, maar die moeten zich snel uit de voeten maken als de grote hardcore-arend landt, een aardbeving van ritmes en bombastische geluiden vernietigen het mooie panorama en laat ons achter met een maanlandschap vol donkere elektronische kraters. Nauwkeurige en strategische rhytm 'n noise die vernietigend kan toeslaan op de dansvloer.
Ook op Mona Liza3.0 en Morgan wordt er nog eens flink uitgepakt, verpletterend harde en niets ontziende beats die als een scheermes over je polsen snijden. Wilde dansbare elektronica die niet getemd kan worden en je lichaam en geest laat evolueren naar een volgend stadium van hard elektronisch genot. Ook in Newo herkennen we de repetitieve klanken en lussen met alweer een brute en meedogenloze ritmische sfeer, zeker ook door de fantastische exentrieke samples en de perfecte balans tussen geluid en fantasie.
Deze Sematik brengt ons een hypnotiserend, spannend en elektronisch album: de vakkundige combinatie van etnische samples in een wereld van atmosferische en soms harde industriële geluiden, overgoten met onberispelijke dansbare beats en donkere bassen waardoor we opgaan in een eigen wereld vol geestverruimende elektronica die ons laat wegdromen en het besef van tijd en omgeving laat vergeten.
Tracklist : Semantik / Statistik / Solar Sides / Crash Report / Behi Jessir / Sensis / Umbro / Symbiotik / Symantik / Mona Liza 3.0 / Organ / Syntetik / Seretik / Newo
Peter HESELMANS
10/12/2016
---