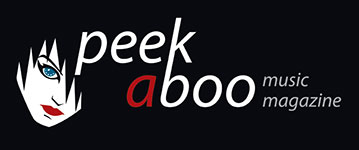 like this cd review
---
WIELORYB
Root
Music
•
CD
Industrial
•
Noise
•
Rhythmic Industrial
[95/100]

Hands Productions
14/07/2014, Peter HESELMANS
---
Wieloryb already exist since 1994 and was established in Gdansk Poland. Since a couple of years they joined HANDS productions. This album 'Root' is already the third album in a short time for this label.
This album kicks ass, and is probably the most electric and experimental so far. Opening with 'The Number Of Fourth', some nice voice samples to begin with followed by powerful rhythm 'n noise. This track directly brings you in the mood for more. Heavy beats and crossbreed style on the next track 'Orion', Most songs have great vocal samples mixed in the deep heavy rhythmical beats, like 'Machine', or brilliant repetitive loops mixed in old school noise like 'Alphabet'. The different styles , like up-tempo followed by slower parts mixed with vocal and sound samples are great to listen to, and therefor this album stays interesting from the first till the last track. You get a nice mix of rhythmic beats filled with noise, and added with voice samples that are original and fresh. Wieloryb deals with power-noise music with style and attitude!
Personal favorites are 'Synthesis of Worlds', a brilliant rhythm 'n noise track, fantastic repetitive beats and hard electronics that bring you in a trance. 'Spring', is maybe the best industrial track I heard this year. Opening with some exotic Indian Bhangra music, followed by some hard repetitive beats and added with some nice electronic techno rhythm. Bollywood on speed!
I am really euphoric about this album, and together with another HANDS label release, Heimstatt Yipotash with Mecanismos De Control, my favorite 'industrial' album from 2014 so far.
Tracklist : The Number Of Fourth / Orion / Dead Robot / Machine / The Number Of Second / I Never Sleep / The Number Three / War / Fly / Alphabet / Synthesis Of Worlds / Dead On TV / Root / The Number Three (Leeed Ambient Version) / Spring (Remix Version)
Peter HESELMANS
14/07/2014
---