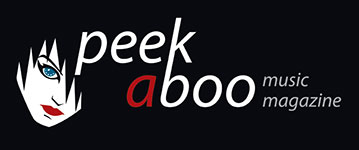 like this cd review
---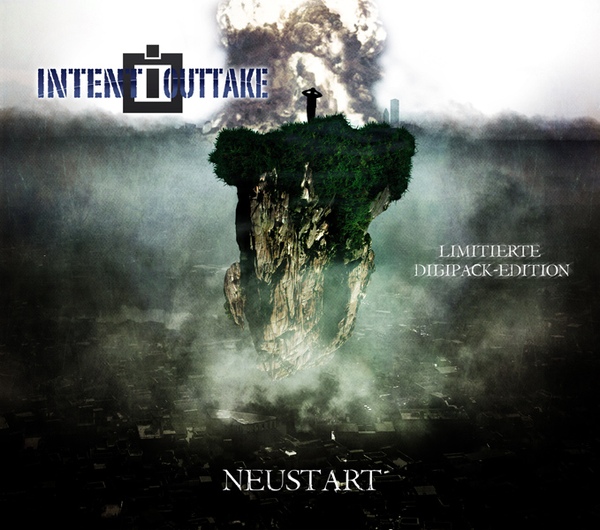 INTENT:OUTTAKE
Neustart
Music
•
CD
Dark Electro
[70/100]

Sonic-X
10/12/2016, William LIÉNARD
---
After the successful album Wake Up Call (2015), the Leipzig two-man formation Intent:Outtake returns with Neustart (2015). Synth Master Andreas Engleitner (ex 6CT Humour) and singer Bastian Polak (SEPTRON) make aggressive and melodic dark electro that occasionally sounds like metal and/or Rammstein, but all you hear comes from the computers of Andreas Engleitner and has only one goal: the dance floor.
The album Neustart includes nine compositions: 3 original tracks, two live performances and four remixes of the title song. The original sounds excellent, with hectic and banging drums and loud buzzing synths. Bastian Polak uses a deep and warm voice, which sometimes sounds harsh and loud as in the metal genre. The pace is high as in rock music, melodic and aggressive as an euphoric dance against a background of fire-breathing dragons. Neustart is a frenzied dance track!
Durch Meine Augen gets a slower pace, which has no influences on the synths, as they continue to shoot through the soundscape as lightning, supported by emphatic percussion. Bastian Polak's voice sounds darker and dominates the track, which remains melodic, while the synths sound great. In between, Polak uses a metal-like voice that sounds like the whispers of the devil. Music with balls and definitely not for sissies!
Seek and Destroy (Extend Version) begins quietly, with spoken lyrics, crunchy synths and emphatic percussion, and then turns into a dark electro/metal track with screaming vocals, a wall of percussion and synths. Oddly enough, the song sounds very melodic, despite the generous portion of violence in which it is immersed.
The disc contains four remix versions of Neustart. The Vintage Version gets emphatic drums and Bastian Polak's voice is partially distorted, while a second voice is added regularly. The track remains melodic, hectic, with whistling synths, but the effect is more limited than in the original version, while nothing is lost of the initial strength. However, more Rammstein than Pet Shop Boys. The Mechanical Moth Remix again gets a solid base of percussion, synths and a single voice which comes more to the fore than in the previous versions. Occasionally, attractive female vocals resound in the background. More an electro rock song than a dark electro track, but still acceptable. The reADJUST Remix features warm synths and rumbling percussion. The chorus gets double vocals and then buzzing synths as an alternation of light and dark, always supported by thunderous percussion. Sounds cleaner and tidier and puts the vocals more in the centre. The Arise-X Remix gets trumpet-like synths and the familiar thunderous percussion, while the vocals sound less aggressive, although Rammstein is never far away...
The final tracks are live version of Seek and Destroy and God's Architect (from the album Wake Up Call), recorded during Wave-Gotik-Treffen 2015. They confirm Intent:Outake's strong live reputation. Fans and lovers of the genre have been warned!
We fear that the digipack edition (200 pieces) is sold out, but you can order the digital version of Neustart at Sonix-X.
Tracklist:
1 Neustart
2 Durch Meine Augen
3 Seek and Destroy (Extend Version)
4 Neustart (Vintage Version)
5 Neustart (Mechanical Moth Remix)
6 Neustart (reADJUST Remix)
7 Neustart (Arise-X Remix)
8 Seek and Destroy (Live)
9 God's Architect (Live)
William LIÉNARD
10/12/2016
---
Na het succesvolle album Wake Up Call (2015), keert de Leipzigse tweemansformatie Intent:Outtake al meteen terug met Neustart (2015). Synthmeester Andreas Engleitner (ex-6CT Humour) en zanger Bastian Polak (SEPTRON) maken agressieve en melodische dark elektro die af en toe een beetje naar metal neigt en als Rammstein klinkt, maar alles wat je hoort komt wel degelijk uit de computers van Andreas Engleitner en heeft maar één doel: de dansvloer.
Op het album Neustart staan 9 composities, maar eigenlijk gaat het om 3 originele tracks, 2 live-versies en 4 remixen van de titelsong. Het origineel klinkt uitstekend, met hectisch en ploffend slagwerk en luid zoemende synths, waarover Bastian Polak z'n diepe stem legt, warm maar vaak ook schreeuwerig zoals in het metalgenre. Het tempo ligt hoog zoals in rockmuziek, melodisch en agressief als voor een euforisch dansfestijn tegen een decor van vuurspuwende draken. Neustart is een waanzinnige danstrack, zondermeer!
Durch Meine Augen krijgt een trager ritme, maar daaraan storen de synths zich nauwelijks, want die schieten als bliksemflitsen door het soundscape, gesteund door nadrukkelijke percussie. Bastian Polaks stem klinkt donkerder en domineert de track, maar die blijft melodisch en de synths klinken wondermooi. Tussendoor gebruikt Polak een metalachtige stem die klinkt als het gefluister van de duivel. Muziek met ballen en beslist niet voor mietjes!
Seek and Destroy (Extend Version) begint rustig met gesproken lyrics, knisperende synths en nadrukkelijke percussie, en evolueert vervolgens tot een darkelectro/metaltrack met geschreeuwde vocalen, een muur van percussie en synths. Vreemd genoeg blijft de track heel melodisch klinken ondanks de flinke portie geweld waarin hij baadt.
Van Neustart zijn vier remixversies toegevoegd. In de Vintage Version treden de drums meer op de voorgrond en de stem van Bastian Polak is gedeeltelijk distorted, terwijl er regelmatig een tweede stem is toegevoegd. De track blijft melodisch, jachtig, met zingende en fluitende synths, maar de ruimtelijke werking is beperkter, terwijl de track niets van z'n initiële kracht verliest. Evenwel meer Pet Shop Boys dan Rammstein. De Mechanical Moth Remix krijgt opnieuw een stevige ondergrond van percussie, enkelvoudige synths en een stem die veel meer op de voorgrond treedt dan in de vorige versies, waardoor hij vocaal meer in de buurt komt van het origineel. Op de achtergrond klinken soms aantrekkelijke vrouwelijke vocalen. Meer een elektrorocksong dan een darkelectrotrack, maar niettemin acceptabel. De reADJUST Remix baadt weer helemaal in een zee van warme synths en galmende percussie. Het refrein krijgt dubbele vocalen en nadien zoemende synths als een afwisseling van licht en donker, altijd gesteund door daverende percussie. Klinkt cleaner en opgeruimder en plaatst de vocalen meer in het centrum. De Arise-X Remix krijgt trompetachtige synths en de vertrouwde daverende percussie, terwijl de vocalen iets minder agressief klinken, al is ook nu Rammstein niet ver uit de buurt…
Vervolgens is er nog een live-versie van Seek and Destroy en God's Architect (uit het album Wake Up Call), opgenomen tijdens het Wave-Gotik-Treffen 2015, waarmee Intent:Outtake z'n sterke live-reputatie bevestigt. Liefhebbers zijn gewaarschuwd!
We vrezen dat de tot 200 stuks beperkte digipackeditie ondertussen de deur uit is, maar voor een digitale versie van Neustart kan u terecht bij Sonix-X.
Tracklist:
1 Neustart
2 Durch Meine Augen
3 Seek and Destroy (Extend Version)
4 Neustart (Vintage Version)
5 Neustart (Mechanical Moth Remix)
6 Neustart (reADJUST Remix)
7 Neustart (Arise-X Remix)
8 Seek and Destroy (Live)
9 God's Architect (Live)
William LIÉNARD
10/12/2016
---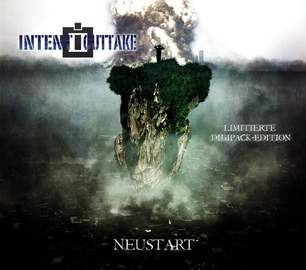 ---