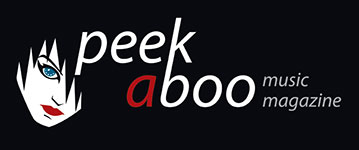 like this digital review
---
KOKO COHEN QUINTET
Kochenquit
Music
•
Digital
Abstract
•
Breakcore
•
Electro
•
Electronics
•
Industrial
•
Rock
[80/100]

Laterax Recordings
10/12/2016, William LIÉNARD
---
Koko Cohen has not been heard of since his album Bozophobia (2009). Now, there is new work: the EP Kochenquit with five tracks, in which Koko called on fellow musicians Esther Kirschenbaum (vocals), Arnold Kooij (guitar and keyboards), Florian von Francken (guitar and clarinet) and Dr. Graswinckle (programming, keyboards and bass guitar).
The first track of the EP is Gum. Esther Kirchenbaum sings her vocals against a backdrop of guitar strumming and humming electro. Later, dark electro sounds are added, while the track develops into a symphonic electro composition with nervous and metallic percussion and multiple vocal lines: a perfect and promising start. Beside Me gets a dark bass and crisp drums. Versatile electro sounds, loud, noisy and dark, are added with a musing Kirchenbaum on top. We frequently hear violent waves of synths, backed by dark drones, distorted and irregular, but also violent, with a peaceful guitar in between and then a fireworks of synths and drones: a cascade of bizarre and synthetic sounds.
I wish someone would clean up, Esther Kirchenbaum sings in the intro of Mouse against a humming background of electro sounds. After an attack of distorted percussion, the composition evolves into a synth pop track for the dance floor, with tin-like drums, buzzing and whistling synths. Urtica starts squeaking and scratching with a pinched woman's voice on top. What Dr. Graswinckle and Koko Cohen squeeze out of their computers, you have rarely or even never heard before: abstract electronic noise with industrial influences and yet melodic. Daring and original at the same time. Very special.
The fifth and last track on the EP is Lutser. You wonder how they do it, because tone, colour and tempo are constantly changing, while the composition always remains intact. We hear rusty and whistling synths, abrasive guitars, a whispering and reverberating Esther Kirchenbaum, dark drones and a grand finale in breakcore style. Im-press-ive.
The EP Kochenquit is like a tsunami of sound. It is amazing what the Koko Cohen Quintet achieves in only five tracks. It always sounds different and surprising, versatile, noisy and yet melodic, but most of all: original and captivating.
Tracklist:
1. Gum
2. Beside Me
3. Mouse
4. Urtica
5. Lutser
William LIÉNARD
10/12/2016
---
Het is van 2009 geleden (album Bozophobia) dat Koko Cohen nog van zich liet horen. Nu is er nieuw werk: de ep Kochenquit met vijf tracks, waarvoor hij een beroep deed op collega-muzikanten Esther Kirschenbaum (zang), Arnold Kooij (gitaar en toetsen), Florian von Francken (gitaar en klarinet) en Dr Graswinckle (programmering, toetsen en basgitaar). Zelf neemt hij programmering, toetsen en achtergrondzang voor z'n rekening.
De eerste track van de ep is Gum. Esther Kirchenbaum neemt de vocalen voor haar rekening tegen een achtergrond van gitaargetokkel en zoemende elektro. Later worden donkere elektroklanken toegevoegd en ontwikkelt de track zich tot een symfonische elektrocompositie met zenuwachtig en metaalachtig slagwerk en waaierende zanglijnen: een perfecte en veelbelovende start. Een donkere bas en knisperend slagwerk leiden Beside Me in. Veelzijdig elektro, luid, lawaaierig en donker, wordt toegevoegd met een mijmerende Kirchenbaum tussendoor. Regelmatig horen we ferme uithalen van de synths, gesteund door donkere drones, distorted en haperend, maar vooral ook heftig, met een rustige gitaar tussendoor en dan opnieuw een vuurwerk van synths en drones: een waterval van bizarre en synthetische klanken.
I Wish someone would clean up, zingt Esther Kirchenbaum in de intro van Mouse tegen een zoemende achtergrond van elektro, en na een aanval van distorted slagwerk, groeit de compositie even uit tot een synthpoptrack voor de dansvloer, met blikachtig slagwerk, brommende en fluitende synths. Urtica komt piepend en krassend op gang met bovenop een afgeknepen vrouwenstem. Wat Dr Graswinckle en Koko Cohen uit hun computers tevoorschijn toveren heb je zelden of zelfs nooit eerder gehoord: abstract en elektronisch geluid met industriële toetsen, dat niettemin altijd melodisch blijft. Gedurfd en origineel tegelijk. Heel apart.
De vijfde en laatste track op de ep is Lutser. Je vraagt je af hoe ze het doen, want het geluid verandert voortdurend van toon en kleur en het tempo wisselt constant, terwijl de compositie toch altijd een geheel blijft vormen. We horen roestige en fluitende synths, schurende gitaren, een fluisterende en galmende Esther Kirchenbaum, donkere drones en een grootste finale in breakcore-stijl. In-druk-wek-kend.
De ep Kochenquit is als een tsunami van geluiden. Het is onvoorstelbaar wat de heren en dame van het Koko Cohen Quintet allemaal in niet meer dan vijf tracks stoppen. Het klinkt altijd anders en verrassend, veelzijdig, lawaaierig en toch melodisch, maar vooral: origineel en boeiend.
Tracklist:
1. Gum
2. Beside Me
3. Mouse
4. Urtica
5. Lutser
William LIÉNARD
10/12/2016
---