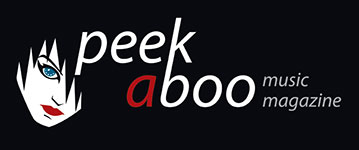 like this digital review
---
HIMIKO
Dethnoizzz
Music
•
Digital
Breakcore
•
Death Metal
•
Grindcore
[70/100]

D-Trash Records
13/08/2013, Chris KONINGS
---
Well, I gave D-Trash Records some attention during my time at Dark Entries so it's only fair I do the same here at Peek-a-boo. And one of the latest releases is by Himiko, an innocent looking Asian girl making insane breakcore/grindcore/death metal. Hiiiiaargggghh!!!
With every release, she seems to want to explore a different style. The first album was pure breakcore and glitch. The second EP was GREAT electropunk, and now she experiments with deathmetal and breakcore.
Most songs last about one minute and that's more than enough to get the message through! Fists in your face, Ambassador 21 on speed and trudging death metal. Sometimes there's even a bit of hardcore techno!
Not as many good ideas and variation as Igorrr, when you listen to the shit he pulls out of his hat, well... Still a good effort with a few killer songs like "Fuel Rods Up Your Ass", "Bleeding Soul, Bleeding Blood, Bleeding Heart", "Butchered, Mended, And Butchered" and "Raped, Killed, And Raped Again". Inspiring titles!
Himiko does it again, though I did like the "Fuck You" EP better. But man, how I'd love to see her live someday! Not for the weak, you have been warned!!
Chris KONINGS
13/08/2013
---