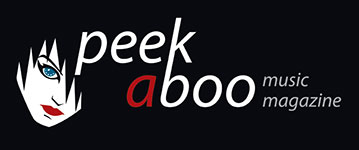 like this vinyl review
---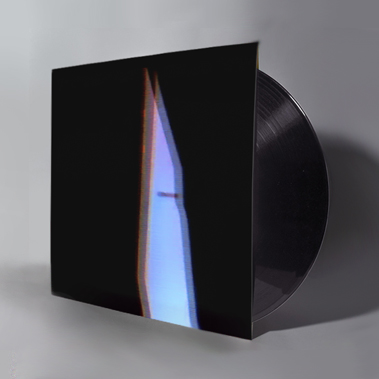 MUSHY/MEDDICINE
Split EP
Music
•
Vinyl
Analogue Synth
•
Dark Ambient
•
Ethereal / Heavenly Voices
•
Synth Wave
[85/100]

Weyrd Son Records
02/08/2013, Philippe BLACKMARQUIS
---
Weyrd Son Records, the label created by Weyrd Son aka Michael Thiel, the son of Snowy Red's (late) mastermind Micky Mike, is releasing a re-issue of the Mushy/Meddicine Split EP.
Initially this Mushy/Meddicine split saw its limited edition release (only 100 copies!) last year on C30 tape and album through Meddicine's own label SixSixSixties Records. Here, the re-issue is taking place on vinyl and digital formats.
Both women are prominent artists of the minimal wave scene and have a similar hypnotizing quality that is bound to intrigue anyone.
Hailing from Italy, Mushy is like a siren; you know deep down that giving in to her seductive voice will take you to a dark place, but you submit yourself nonetheless. Her three tracks have a common ethereal, atmospheric nature, with minimal drums and the vocals mixed in the background. You think of Cocteau Twins, Cranes, Tropic of Cancer,...
One of the tracks, "(Let Me) Go Away", is in fact the same song as "Let Me Go" on Mushy's own album "Breathless" (also from 2012) but arranged in a completely different, very minimal, witchy and hypnotizing way, without the more electro/synth-pop treatment it received on "Breathless". The highly reverberated vocals in the chorus are simply heartbreaking. An amazing track! "My All Secrets" goes even deeper in the droning, witch-wave genre, evoking Blablarism and Zola Jesus.
Meddicine aka Monika Krol, from England, is a different kind of enchantress. Her music is overwhelming in a harsher, more straightforward way, seducing by pulsating analog sounds and noises rather than vocals. "I Dream You Are Here" has a throbbing rhythm and features nice vintage sounds. "Go Go Betty" sounds like an analog maelstrom dominated by experimental, nearly industrial looping noises and the voice of Monika Krol in the background, the whole with some sort of Suicide-ish feeling. The EP closes with "Twilight", which confirms Meddicine's interest in repetitive ambient electronica, which even made me think of our Belgian heroes Cruise CTRL, but also Pan Sonic.
In other words, a very nice vinyl reissue which offers a great combination of psychedelic synths and noise that will seduce all lovers of great minimal wave music. After the already legendary Snowy Red Tribute, this second release by Weyrd Son Records is simply another masterpiece. A must have!
Release date: August 19th, 2013
Available on vinyl only: 12" (140gr) black / hand-numbered limited edtion of 300.
Now available for pre-orders here.
You can also stream the EP on bandcamp here.
Philippe BLACKMARQUIS
02/08/2013
---