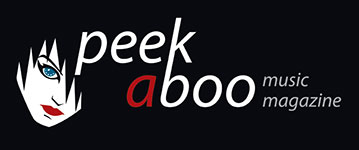 like this cd review
---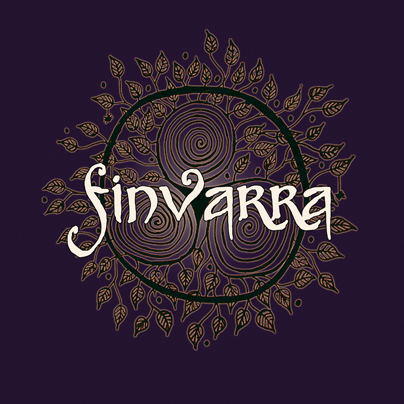 FINVARRA
Music
•
CD
Folk / Ethnic / Tribal
•
Medieval
[90/100]

Self-released
20/07/2013, Filip VAN MUYLEM
---
It's their first cd and it's already a hit! Ok, it's not as party minded as Rastaban or Asynje, but still! To me it's a very emotional one, well worked out!
Their influences include Pentangle, Mediaeval Baebes, Steeleye Span, Dead can dance, Lunasa, Shantalla, Dervish and Malinky. Finvarra infuses Celtic folk with spicy oriental elements. These four troubadours are not afraid to experiment with new styles and instruments.
The first song 'The cliffs of Moher' (combined with Jethro Tull's Kelpie) has a very Irish influence (at least very Celtic): listen to the voice & the violins. It's a soft ballad, on the edge of traditional dancing tune from the Celts, but I'm not a pro, so correct me here if needed. 'The wind that shakes the barley' sounds like a mix between tsigane music and old school Celtic (nicely sung by Dieke). The tempo is a bit slower and the story of the song seems to be more important than dancing. A gypsy tune enchants 'Jovano Jovanko', giving it a very mystic sound in the beginning and ending in a Gypsy party. The violin plays a very important role here. 'Dimna Juda' is a soft chant based on an old Macedonian song about a witch who eats young children and then builds her house with their bones. Dimna Juda is started by Gwen, and then Dieke joins in, followed by Patrick and Corné. 'The well below the valley' starts as a Gypsy minded song and changes into a more medieval song that makes you want to dance. Love the rhythm and the way the song is built up. 'Only our rivers run free' is sung in such a beautiful way by Gwen, it's almost unbelievable. The medieval and tsigane twist is simply great! The lyrics are true: only our rivers run free! 'Drink down the moon' also starts very slow, intimate and yet again an angel sings oh so fragile (love Gwen's voice). Love this song, for sure as the start gives me goose bumps. After a while the tempo rises and more instruments join the party. This song could be a great first song for a gig! I would describe it as a medieval ballad or even medieval dance (for sure when the violin joins again). 'Flatworld' also starts slowly, with a medieval twist and a nice flute played by guest musician Erica van Brenk of the bands Orfeo and RAMA. Once again more and more instruments jump in before the party starts, no vocals on this one. 'A poison tree' is again a slow one. I love the blending voice's: gives it a warm and full sound (here Dieke sings the lead vocals, with Gwen backing up). The acoustic guitar gives it a very intimate sound, the violin a very romantic touch. 'The battle of evermore' also combines both voices at their best. It feels very bittersweet, growing slowly and yet again after a while more and more instruments jump in and give the song a deeper and richer sound. Love the melancholy of this song. This one somehow has a retro '80s sound. Just can't catch the name of the band I'm thinking about. 'The blacksmith' is a great one, love the voice and the little drums on it, well aided by the violin.
I can only come to the conclusion that this is a great band and I'm happy I got in touch with them! I hope to see them on stage one day and who knows, maybe together with Rastaban?
more info:
https://www.facebook.com/finvarramusic?fref=ts
they will play at this festival:
https://www.facebook.com/pages/Summer-Darkness/135730476493936?fref=ts
and for those who don't know Rastaban and Asynje:
http://www.peek-a-boo-magazine.be/en/reviews/rastaban-aurora/?viaadmin=1
http://www.peek-a-boo-magazine.be/en/interviews/asynje/
Filip VAN MUYLEM
20/07/2013
---