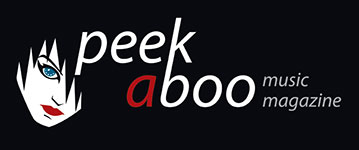 like this cd review
---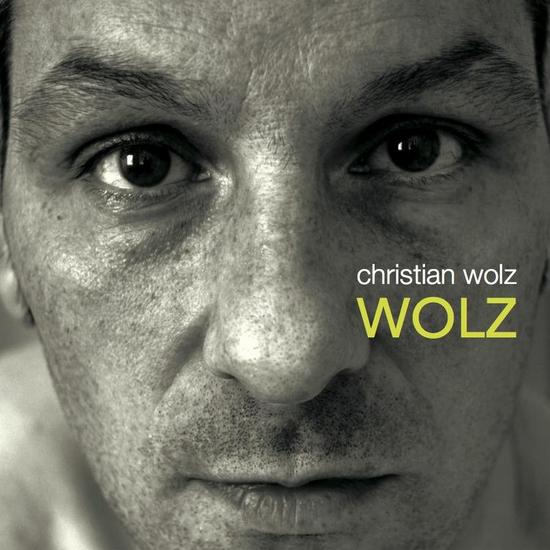 CHRISTIAN WOLZ
WOLZ
Music
•
CD
Avant-garde
•
Experimental
•
Psychedelic
•
Unclassifiable
[90/100]

Self-released
06/07/2013, Ward DE PRINS
---
Vocal Artist Christian Wolz celebrates his 25th anniversary as an artist in 2013. A birthday which is celebrated by three activities: the release of this 'best of', a special concert in October in Berlin, and a recording of this concert as a live album.
For those who do not know Wolz. In the past he was often (also by myself) described as the male Diamanda Galas. In retrospect not the best comparison. Although he is a vocal artist, unlike Diamanda he is not afraid to experiment, he still rather builds sound- and mood-impressions than classic songs, and this almost always in a fictional language (or merely with sounds).
Anyway, for this 25th anniversary there now is this 'best-of' album. Although, it's not strictly a Best Of, since Wolz chose to self-evaluate his back catalog to create new, contemporary songs, but with influences from a period of 25 great years of artistic creations.
25 years, 25 impressions, 25 songs.
After a fairly quiet intro, Isobella is the first that grabs me by the throat. His slow lament against an intoxicating soundwall reminds me of the mysterious atmosphere and scene from Eyes Wide Shut, where Tom Cruise wanders through a big mansion, observing a mesmerizing orgy.
Sul Eyan is yet another number where the incantatory vocals of Wolz is accompanied by a demonic narrative voice, creating an oppressive feeling of unease (and yet so beautiful and captivating).
Shouting, screaming and demonic vocals also form the backbone for Voxanium I, where the multiple vocals overwhelm you with a great surrounding effect. The atmosphere approaches a live performance of Wolz, when he createst this effect by alternately singing in multiple microphones. An effect that he also uses in the majestic Aldemarin.
Syco begins with a charming children's tune but grows into a great apotheosis with extremely low to extremely high singing and screaming. Delicious.
In Voxanium II he illustrates how silence and whispering can create a mesmerizing sound, but without hesitation Angelos Narrat II follows with an almost demonic impression of a baroque castrato against a background of choral sound and hypnotic synths.
No song on this album is below standard, and despite the diversity there still is a perfect cohesion, resulting in a captivating listening session.
And suddenly you are over 25 songs further and you hear the outro. Similar to the intro, it breathes serenity and tranquility. But once again, Mr. Wolz's twisted mind prevails and after a silent period some final screams, curses, sizzling, gasping and fantastic vocals create a stunning climax to this album.
So now you only need to plan the following 3 steps:
b) Go to his special performance in Berlin
c) Support his fundraising project for the release of a live album of the concert
Ward DE PRINS
06/07/2013
---
Stemartiest Christian Wolz viert in 2013 zijn 25 jarig artiestenbestaan. Een verjaardag waarbij wordt stilgestaan met 3 activiteiten: deze 'best of', een speciaal concert in oktober in Berlijn, en de registratie daarvan als een live-album.
Voor degenen die Wolz niet kennen. In het verleden werd hij vaak (ook door mij) omschreven als de mannelijke Diamanda Galas. Bij nader inzien niet de beste vergelijking. Hij is weliswaar stemartiest, maar in tegenstelling tot Diamanda schuwt hij nog steeds het experiment niet, bouwt hij eerder klank- en stemming-impressies dan klassieke songs, en dit quasi altijd in een fictieve taal (of louter met klanken).
Maar goed, als 25 jarig bestaan is er nu dus dit 'best-of' album. Maar ook daarmee zet ik je weer op een verkeerd been, want Wolz koos ervoor om zijn oeuvre zelf te evalueren en uit de diverse songs uit zijn backcatalogus nieuwe songs te creëren, eigentijds, maar met verwerkte invloeden uit een periode van 25 jaren.
25 jaren, 25 impressies, 25 songs.
Na een vrij rustige intro is Isobella de eerste impressie die me naar de keel grijpt. Zijn trage klaagzang tegen een bezwerend geluidsbehang roept voor mij de mysterieuze sfeer en scene uit Eyes Wide Shut op, waar Tom Cruise rondwaart in een grote villa en daar een bezwerende orgie gadeslaat.
Sul Eyan is nog zo een nummer waar de bewerende zang van Wolz meerlagig en begeleidt door een demonisch verhalende stem een beklemmend gevoelen van onbehagen oproept (en langs de andere kant toch weer zo mooi en beklijvend is).
Roepen, krijsen en demonische zang vormen ook de leidraad doorheen Voxanium I, waarbij de stemmen je met fantastisch surround effect overweldigen. De sfeer benadert een live-performance van Wolz, waarbij hij door afwisselend te zingen in meerdere microfoons dit effect oproept. Een effect dat hij ook in het magistrale Aldemarin gebruikt.
Syco begint dan weer met een lieflijk kinderdeuntje maar groeit op zijn beurt uit tot een grote apotheose waarbij Christian van uiterst laag tot uiterst hoog alle registers al zingend en krijsend opentrekt. Heerlijk.
In Voxanium II illustreert hij hoe stilte en fluisteren toch uitermate bezwerend kunnen werken om nadien in Angelos Narrat II probleemloos een demonische impressie van een barokke castraatstem neer te zetten tegen een geluidsbehang van bezwerend getokkel en ditto koorgezang.
Geen enkele song op deze creatie is ondermaats, en de diversiteit heeft toch een enorme samenhang, waardoor het je meesleurt op een beklijvende luistersessie en de intrigerende impressies elkaar maar blijven opvolgen.
En plots ben je dan 25 songs verder en hoor je, de outro, gelijkaardig aan de intro om in alle rust, sereniteit en kalmte te eindigen. Maar ook hier houd ik weer geen rekening met Mister Wolz die na enige stilte met gekrijs, bezweringen, gehis, gehijg en fantastische zang een prachtig orgelpunt op dit werk zet.
Nu rest er jullie allen nog maar 3 dingen te doen:
b) Ga naar zijn special performance in Berlijn
c) Steun zijn fundraising project voor het uitbrengen van een live-album van dat concert
Ward DE PRINS
06/07/2013
---