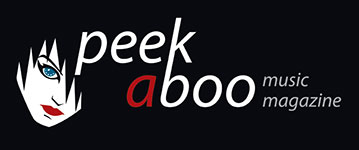 like this cd review
---
VASELYNE
The Fire Within
Music
•
CD
Dark Wave
•
Ethereal / Heavenly Voices
[90/100]

Echozone
26/06/2013, Filip VAN MUYLEM
---
I honestly have to thank Frank Weyzig for giving me the link to this great cd! I loved it and listened to it the whole afternoon instead of preparing mentally for the Dead Can Dance gig in Brussels, I think this is clear enough to mention what I think about this cd!
Vaselyne is a collaboration between Dutch singer Yvette Winkler and Dutch musician and producer Frank Weyzig, since the spring of 2011. Yvette Winkler was co-founder of Dutch band "Sea of Souls" (2006). You can listen to her latest work on Pieter Nooten's album "Here is Why", for which she sang some of the lead- and some backing vocals.

Frank Weyzig is a Dutch producer, composer and band member, known for his contribution to the original "Clan of Xymox" and his work for indie new wave band "Born For Bliss" (I already reviewed this one, see more about it on our site: http://www.peek-a-boo-magazine.be/en/reviews/born-for-bliss-innocent-ep/?viaadmin=1).
Yvette has a nice deep voice and it blends in well with the music. 'Earthbound' and 'Not to be mine' (here you can even hear Frank on backings) and rare pearls that take you down and keep you listening to it. Hypnotising music (for sure the guitars) with dark feelings. Love the flute and the acoustic guitar on 'Half-Cast', whilst further drifting on the soft sound. The title-track is pure gold, like diamond and pearls. It makes me forget time and sounds so sweet, a timeless beauty! Very melancholic and moving. Be prepared to get rid of a tear if you are an emotional person. Once again I appreciate the flute and the acoustic guitar very much, just as the first class production! 'August' has a nice cello and the rythm on this one is a bit higher, but still very melancholic. The guitars sound once again very good. Love the little knocking sound in the background. 'World in my eyes' has always been a great Depeche Mode song, almost a classic and the version you get here is at least as good as the original. Something to dance on and prove the quality of this band. The next songs are all digged out of the same goldmine and will stay in my head for sure. I became much more relaxed after listening to them and forgot once again time and space, which in this case is very dangerous as I need to go to a concert. Really they did a great job and I hope a lot of people will listen to this absolute beauty!
the last song is a remix where there is a highlight on the nice cello and no vocals, just as a sound that can move one to tears, o so melancholic!
thanks again Frank!
tracklist:

01. Earthbound - (3:57)
02. Not to be Mine - (6:20)
03. Half-Cast - (3:46)
04. The Fire Within - (6:11)
05. August - (6:13)
06. World in my Eyes - (4:41)
07. Ships in the Wind - (6:24)
08. Fragile - (6:09)
09. Allright - (4:13)
10. Fall from Grace - (7:30)
11. Earthbound - Profane mix - (3:18)

Special guests :
tracks 1, 5 and 11: Lucas Stam on Cello
tracks 3 and 4: Rina Vervoort on Flute
http://turmoilmusic.bandcamp.com/album/the-fire-within
www.facebook.com/vaselynemusic
Filip VAN MUYLEM
26/06/2013
---