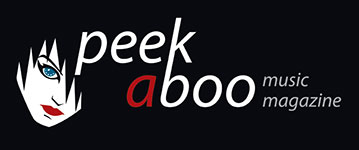 like this cd review
---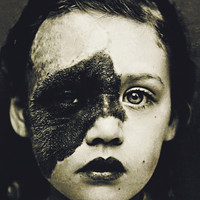 VANITY
Occult you
Music
•
CD
Doom
•
New wave
•
Post Punk
•
Shoegaze
[90/100]

Church Independent
23/06/2013, Filip VAN MUYLEM
---
Church Independent is a brand new label and the first release is from VANITY, an Italian band including
members from Switzerland, Palestine and Italy. Their first full length album, OCCULT YOU, is inspired by European paganism and esoterism. According to the promo text, it's a challenging combination of Indie, New Wave and Gothic with fascinating vocals and shades of electronic and I must say that the pleasure is all mine! The album is very well produced by Lorenzo Montanà (Tying Tiffany).
Strangely enough, I think of a combination between Bush, Pearl Jam, Whispers in the shadow and Red Sun Revival when I listen to it. The album has a wide range of styles and that is in this case a good thing. I never got bored listening to it. Good job for a first record and even better than what some other bands achieve after numerous records.
'Sleeping Tears' has a typical 80's guitar sound and dito voice. Great hypnotic, melodic and sad sound.
It is followed by a softer song, 'Under Black Ice', almost overwhelming and enchanting. An occult mantra, with plenty of sadness in it.
'Ghosts' is the kind of song that works great on a stage, I love the energy! The guitars sway and scream and the drummer gets his turn. I love the little chant. Somehow I sense some metal influences in this one. Great one, again!
'Ruins' starts a bit slowly, but soon enough the guitars start to wake up. The breaks in the rhythm give it a bit of a spooky sound and somehow a bit of a floating feeling. You can feel the hate near to the end of the song, this is the part I love the most. It all sounds so true and the music blends in so well with the desperation in the voice.
'Pagan hearts' starts as if it's a new song from Bush (yeah, Gavin, you rule), but then the sound evolves a bit into another direction. One reflection hits me: this is not a pagan song as it rocks too much and has too much romance in it.
'Sun' starts nicely and reminds me of 'The open up and bleeds': punky, raw, energetic and going straight ahead. The breaking down of this vibe give you a bit of time to take some breath. Again there are some metal influences at the end and even some bossa nova. Hell yeah!
'Time's new romance' is a very nice one, a bit like Bush in a dark underground version, very melodic. This song really gets into your soul. Love it! It reminds me a bit of 'The open up and bleeds'. It's a bit more poppy than all the rest, but that's just a great change in the most positive way.
'Limbo in' is an instrumental, pretty electro wave. Could be used on a dance floor in a longer remix. Nice bass and synths. A bit strange to have it on this one, but it's a nice change.
'Occult you in' has a retro '80 sound, very synth-minded. I like the sound of 'The Essence', almost The Cure-minded (but with Bush's lead singer on vocals). It's a slow grower, but sooner or later it will conquer your heart, just give it some time and it will work. Nice sliding guitars distort a bit the dream kinda vibe.
'The Wanderer' explodes right from the start, nice metal guitar riffs and drums. A nice heater to end this great cd! I hope to see them soon on stage during a nice festival! They deserve it, for sure (more than others)!
https://www.facebook.com/VanityDoom?hc_location=stream
Filip VAN MUYLEM
23/06/2013
---