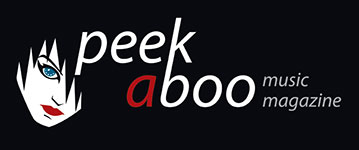 like this cd review
---
GJÖLL
The Background of Perpetual Discontent
Music
•
CD
Doom
•
Drone
•
Electronics
•
Noise
[60/100]

Ant-Zen
02/12/2015, William LIÉNARD
---
For this fourth release, the Icelandic project Gjöll was inspired by the novel The Power of Now by author Eckhard Tolle, intended as a self-help guide for life, the stress of every day and the importance of living in the present to avoid thoughts of past and future. Perhaps it is all meant well, but if the music of Gjöll is a reasonably accurate translation of the contents of the book, then the band is interested in survival in the present, because their music is dark and leaves little room for hope or hopeful thoughts.
Gjöll's dark drones flow from the speakers in broad flurries with whispered vocals on the background. That is the case in Ascending, that sounds like a squadron of bombers on their way to Berlin, attacked by searchlights, for which humming synths and creaking noise are added: a atmospheric and jet-black soundscape. Perpetual Discount is of the same genre, with roaring engines, puffing noise and distorted electronics that sound a bit like unrecognizable human screams: a dangerous and implacable loud soundscape. Did we hear hard rock guitars in the intro of By the Harbour?, loud and aggressive, followed by quiet percussion, creaking noise and a unintelligible man's voice: the soundtrack for a story from a Nordic mythology, with dark bolts of lightning reverberating through the room, troubled guitar flashes and creaking noise on the background: atmospheric, ominous and yet controlled.
No War on my Skin also sounds like a soundtrack, starring the narrator, this time in English, with a backdrop of violin-like synths and noise on a bedrock of emphatic percussion. It is not really a track that I want to hear during each listening session, but rather the industrial-sounding Life as Randomness, messy, chaotic and repetitive, later evolving into an atmospheric track with again the monotonous noise from the passing military aircrafts, whistling electrical sounds and a lot of noise. In Defence starts with a loop of loud and distorted voices, complemented with metallic drones that sound like roaring insulators, with monotonous humming drones in the background, distorted voices and synths that sound like voices. A dark and impersonal track as the soundtrack for a world of violence and alienation. Beauty Will not be Defined is the last track on this dark album, again with a fleet of dark drones, whispered and distorted vocals and a jet-black atmosphere.
Not exactly the soundtrack for a quiet chat on a sunny terrace, but for long and dark nights of an Icelandic winter and stories of vengeful Nordic gods and wild hordes.
Tracklist:
1. Ascending
2. Perpetual Discontent
3. By the Harbour
4. No War on my Skin
5. Life as Randomness
6. In Defence
7. Beauty Will not be Defined
www.johanneiriksson.com
https://mailorder.ant-zen.com/product/id/2720
William LIÉNARD
02/12/2015
---
Voor deze vierde release liet de IJslandse formatie Gjöll zich inspireren door de roman The Power of Now van auteur Eckhard Tolle, bedoeld als een zelfhulp gids voor het leven, de stress van elke dag en het belang om in het heden te leven en gedachten aan verleden en toekomst te vermijden. Wellicht is het allemaal goed bedoeld, maar als de muziek van Gjöll een redelijk accurate vertaling is van de inhoud van het boek, dan is het vooral een kwestie van overleven in het heden, want de muziek klinkt donker en laat nauwelijks ruimte voor hoop of hoopgevende gedachten.
De donkere drones van Gjöll stromen in brede vlagen uit de speakers met op de achtergrond gefluisterde vocalen. Dat is het geval in Ascending, dat klinkt als een escadron bombardementsvliegtuigen op weg naar Berlijn, belaagd door zoeklichten waarvoor zoemende synthslierten worden toegevoegd en krakende noise: een atmosferisch en gitzwart soundscape. Perpetual Discount blijft in hetzelfde genre, nu met ronkende motoren, poffende noise en vervormde elektronica die een beetje klinkt als onherkenbaar menselijk schreeuwen: een gevaarlijk en onverbiddelijk luid soundscape. Horen we hardrockgitaren in het intro van By the Harbour? Ze klinken luid en agressief, worden gevolgd door rustig slagwerk, krakende noise en een mannenstem waarvan je beslist geen woord begrijpt. De soundtrack voor een verhaal uit de Noordse mythologie, met donkere bliksemflitsen die door de kamer galmen en op de achtergrond onrustige gitaarflarden en opnieuw krakende noise: atmosferisch, dreigend en toch beheerst.
No War on my Skin klinkt opnieuw als een soundtrack, met in de hoofdrol de verteller, deze keer in het Engels, met op de achtergrond vioolachtige synths en noise op een bed van nadrukkelijke percussie. Niet echt een track die ik tijdens elke draaibeurt wil horen. Dan liever het industrial aandoende Life as Randomness, rommelig, chaotisch en repetitief, dat naderhand evolueert tot een atmosferische track met opnieuw het monotone geluid van overvliegende legervliegtuigen, fluitende elektrische circuits en heel veel ruis. In Defence begint met een loop van vervormde en schreeuwerige stemmen, krijgt metaalachtige drones die klinken als ronkende isolatoren, en later monotone brommende drones met op de achtergrond vervormde stemmen of synths die als dusdanig klinken. Een donkere en onpersoonlijke track als de soundtrack voor een wereld vol geweld en vervreemding. Beauty Will not be Defined is de laatste track op dit donkere album, opnieuw met een vloot van donkere drones, gefluisterde en vervormde vocalen en een gitzwarte sfeer.
Niet meteen een plaatje voor een rustige babbel op een zonnig terrasje, maar de soundtrack voor donkere en lange nachten van een IJslandse winter en verhalen over wraakzuchtige Noordse goden en wilde hordes.
William LIÉNARD
02/12/2015
---