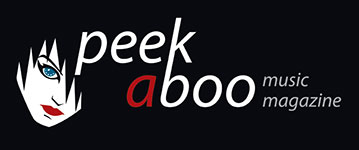 like this concert review
---
DIARY OF DREAMS
Antwerp, Zappa (27/11/2015)
Concert
Dark Wave
30/11/2015, Ruben SAEY
---
The threat of terrorism and the heightened terror alert in Brussels almost literally put a bomb under this mini festival at the Zappa venue. Fortunately, common sense won and any kind of fear was pushed away with music. The German Diary Of Dreams made a stop in Antwerp to showcase the latest album Grau Im Light, supported by the German industrial metal band Mystigma.
The opening act of this mini festival was the Dutch band Model Depose. The band could play for a quite large audience as the venue already was filled with curious music fans. It is not an easy task to play for people who are there to see Diary Of Dreams. Model Depose however surprised the audience with a mixture of new wave and future pop. Singer Roeland Van Der Velde showed to be a real front man and he was driven by an energetic band. The set list mainly consisted of upbeat poppy songs, interspersed with some slower synth pop tunes with a dark edge. A very nice opener of the evening, and the audience appreciated it with dance steps here and there. When the band performed a very good version of Sour Times by Portishead, Model Depose received a deserved applause. This first gig in Belgium was a winner for Model Depose as the band could charm the public, with nice dynamics between the band members.
After a short break, it was time for the German band Mystigma with a mix of dark and industrial metal. In a way, it felt strange to see this type of band getting stuck between the poppy sound of Model Depose and the dark wave of Diary Of Dreams. These Germans were happy to be on stage, but you can't say their performance was without faults. The more metal-minded part of the audience enjoyed it and the band created an atmosphere throughout the set. In fact, it was the atmosphere that struck me all evening, as there was a great interaction between the band and the audience, and for one moment we could forget all the misery outside. Nice to see how music can bring people together.
After some decor changes, it was finally time for Diary Of Dreams.Since their first appearance in Ghent in 1998, this is their nineteenth concert in Belgium. In 2011 they were at the same venue with The Breath Of Life as support. Lights went out and one by one the musicians came on stage and slowly the typical Diary sound filled the concert room. All musicians received an applause, but of course the biggest one was for the master himself. When Adrian Hates ascended the stage, the party really started.
The set opened with Sinnferno, which is also the opening track of the new album. The only threatening aspect of the show was the very tight sound. Adrian's words Keep your voice down sounded loud and powerful, and in a way I had the impression that the mixing was more aggressive than during their previous appearances. A view at the hall was clear: everybody moved and raised hands. Adrian was amused and he encouraged his band to go full speed. The public occasionally sang the choruses, and that enjoyed Adrian too. This interaction between band and audience created a fantastic atmosphere. Live, the new songs sounded very strong and were interspersed with some classics from the now impressive repertoire of the band. I have not really looked at my watch, but they played a fairly long set.
With the cancellation of their concert in Mexico, this Antwerp gig was Diary Of Dreams' last stop until March 2016. As always, the band was very grateful for the many fans who had come to see their show. After a short break, the band returned for a few encores. I noticed that this time there was not a keyboard player with them and that meant that Gaun:A was quite busy with guitar and synths. Not that there was anything wrong with that, but he regularly disappeared from view. Because of the new songs, some classics like The Curse and The Wedding weren't performed that evening, but that's a detail. The playlist was impressive, the atmosphere sublime, the band played very tight with a well mixed sound.
The rest of the night was filled by DJ Myron DeSade. His mix of old classics and unknown dark new tunes gave the public some extra hours on the dance floor. In the end everybody was satisfied, and therefore I want to give the organization a big compliment for the courage, as despite all the negative reports, they went for it and let the music speak.
Click here for the photo reportage of Xavier.
Ruben SAEY
30/11/2015
---
De terreurdreiging in België en de verhoogde alarmfase in Brussel, dreigden bijna letterlijk een bom onder het minifestival in de Zappa in Antwerpen te leggen. Gelukkig overwon het gezonde verstand de twijfel en werd elke vorm van angst vakkundig door de muziek de kop ingedrukt. De Duitse Diary Of Dreams hield in de havenstad halt tijdens z'n tournee om het nieuwste album Grau Im Licht aan het grote publiek voor te stellen en in hun kielzog volgde de Duitse industrialmetalband Mystigma.

De openingsact van dit minifestival was het Nederlandse Model Depose, dat voor een toch al vrij talrijk opgekomen publiek mocht spelen. Als je het mij vraagt is dat niet zo'n gemakkelijke taak als je weet dat de meeste aanwezigen (vanzelfsprekend) voor Diary Of Dreams kwamen. Model Depose verraste het publiek met een mengvorm van new wave en futurepop. Zanger Roeland Van Der Velde ontpopte zich tot een echte frontman en werd voortgedreven door een energieke band. De setlist bestond uit een afwisseling van up-tempo poppy nummers die werden afgewisseld met wat tragere synthpop met een duister randje. Een heel leuke opener van de avond die meteen ook het publiek op sleeptouw nam en hier en daar wat danspasjes uitlokte. Toen de band uitpakte met een heel goed gebrachte eigen bewerking van Sour Times van Portishead, bleef het welverdiende applaus dan ook niet uit. Deze band heeft zijn vuurdoop in België goed doorstaan en de zaal meteen op temperatuur en in de juiste sfeer gebracht. De dynamiek tussen de bandleden was dan ook heel mooi om te zien.

Na het bekende heen en weer gesjouw met kabels en instrumenten, was het tijd voor het Duitse Mystigma, met een mix van dark- en industrial metal. Een vrij robuuste overgang van het eerder poppy Model Depose naar de dark wave van Diary Of Dreams. De Duitsers hadden er duidelijk wel zin in, maar hier en daar haperde toch wat aan de klank en alles kwam niet even harmonieus naar buiten. Het meer metalgezinde deel van het publiek liet zich dit alles welgevallen en de sfeer bleef gedurende de gehele set goed. Die sfeer viel me de hele avond op, leuke interacties tussen de band en het publiek, dat duidelijk tevreden was dat het van deze avond kon genieten en alle miserie van buiten voor eventjes kon vergeten. Heel mooi hoe muziek mensen kan samenbrengen.
Na weer wat decorwissels was het uiteindelijk tijd voor de band waarvoor de meesten gekomen waren. Diary Of Dreams, voorstellen hoeft niet meer. Sinds hun eerste optreden in Gent in 1998, is dit ondertussen hun negentiende concert in België. In 2011 stonden ze trouwens samen met The Breath Of Life in de Zappa. Lichten uit en de spots aan, één voor één kwamen de muzikanten het podium op en zwol de typische Diary sound aan, één voor één werden ze door het publiek op applaus ontvangen. Het grootste applaus was voor de meester zelf. Toen Adrian Hates het podium besteeg, brak het feest pas echt los.

De set werd geopend met Sinnferno, dat tevens de openingstrack van het nieuwe album is. Het enige wat die avond toen nog dreigend over kwam was hun geluid. Heel strak gespeeld en de quote Keep your voice down weerklonk luid en krachtig. Het tempo werd lekker strak gehouden en ik had de indruk dat de mixing toch iets agressiever was dan tijdens hun vorige optredens. Als een geoliede machine walste Diary Of Dreams door de avond, hun set en de zaal. Toen ik op een bepaald moment even afstand nam om het totale plaatje van publiek en band te bekijken, want het duidelijk allemaal in orde. Alle aanwezigen bewogen, op aangeven van zowel Adrian als één van de muzikanten werd enthousiast in de handen geklapt. Ook Adrian stak niet onder stoelen of banken dat hij zich amuseerde en spoorde zijn band aan om alles te geven. Het publiek mocht ook af en toe de refreinen meezingen, waarvan Adrian tevens genoot. Deze wisselwerking tussen band en publiek leidde tot een fantastische sfeer. De nieuwe nummers klonken live heel sterk en werden op tijd afgewisseld met een klassieker uit het ondertussen indrukwekkende repertoire van de band. Ik heb niet echt op mijn horloge gekeken, maar er werd een vrij lange set gespeeld.
Door de annulering van hun concert in Mexico, was dit voor Diary Of Dreams meteen ook hun laatste concert tot begin maart 2016. Zoals steeds was de band het publiek dankbaar voor z'n komst. Na een korte onderbreking kwam de band terug voor enkele bisnummers die meteen de zaal weer aan het dansen brachten. Wat me wel opviel is dat er deze keer geen toetsenist mee was waardoor Gaun:A het af en toe wel heel druk kreeg met het spelen van gitaar en het bedienen van de synths. Niet dat er aan het geluid iets van te merken viel, maar zo verdween hij geregeld uit beeld. Door de voorstelling van de nieuwe nummers bleven bekende klassiekers als The Curse en The Wedding uit. Twee tracks die ik vanavond toch wel had verwacht ,maar dat zijn details. De playlist was indrukwekkend, de sfeer optimaal, de band heel strak met een mooi afgemixt geluid: dit is een cocktail die alleen maar hoge punten kan scoren. Na de bekende groepsbuiging en een luid applaus, was het definitief voorbij.

De rest van de ondertussen nacht geworden avond werd gevuld door DJ Myron Desade. Met zijn mix van oude klassiekers en onbekende nieuwe duistere deuntjes, slaagde hij erin het publiek nog menig uur op de dansvloer te houden. De aanwezigen gingen allen met een heel goed gevoel van een geslaagde avond naar huis. Ik geef dan ook de organisatie een dikke pluim voor het lef dat ze hebben getoond om dit, ondanks alle negatieve berichten, te laten doorgaan en alleen de muziek te laten spreken.
Klik hier voor het fotoverslag van Xavier.
Ruben SAEY
30/11/2015
---