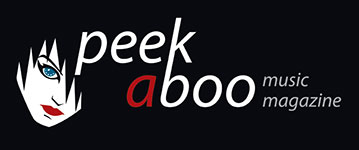 like this cd review
---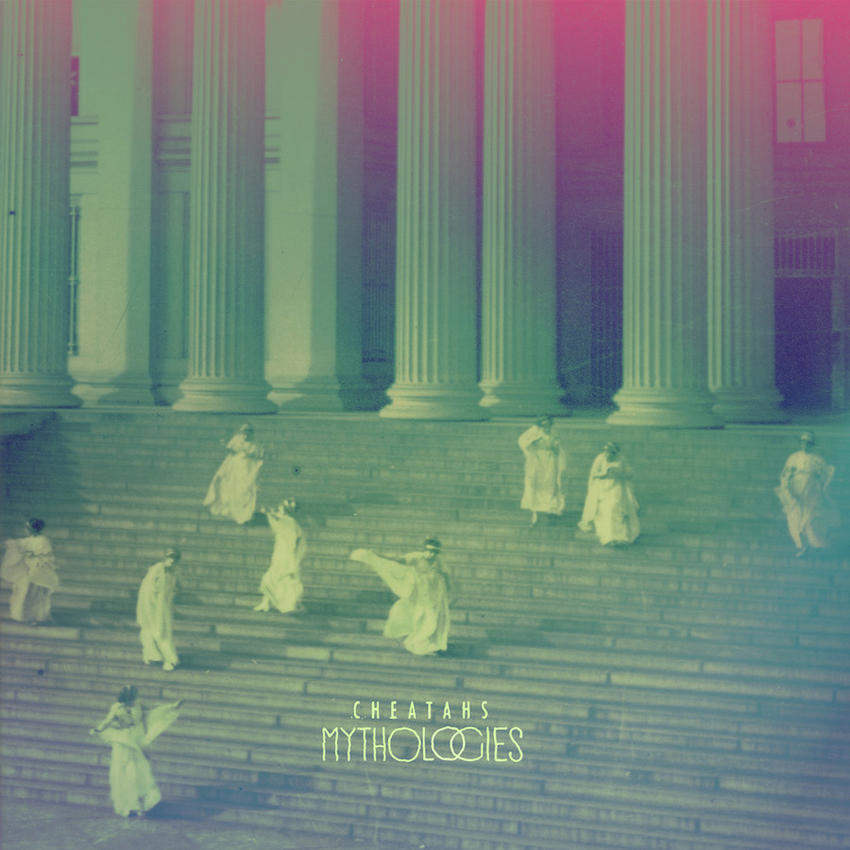 CHEATAHS
Mythologies
Music
•
CD
Pop
•
Rock
•
Shoegaze
•
Synthpop
[70/100]

Wichita Recordings
30/11/2015, William LIÉNARD
---
Mythologies is the second album of the British shoegaze band Cheatahs. It has its title from a collection of essays on semiotics and myth by author Roland Barthes, and the material is inspired by previous noise shows of the band. But Mythologies hardly sounds noisy, for Red Lake (Sternstunden) is a mid-tempo rock ballad with remarkable synths, fanning guitars and reverberating but intelligible vocals, including the German spoken passage in the second half: a dreamy and slightly psychedelic track, just like Channel View, in which the guitar riff gets a prominent place alongside the vocals, while layered guitars create the perfect backdrop. In Flux sounds rougher due to the howling guitar between the vocals, and like its predecessors it sounds slightly psychedelic, but that may be the consequence of the way the vocals are mixed in the soundscape. Freak Waves is a similar track and sounds a lot more emphatic, with rumbling drums and stunning guitar playing, interrupted for a short guitar solo, and then again at full speed ahead with great reverberating vocals and an appealing melody. The best track so far.
Meanwhile, the synths had disappeared into the background, but they turn in a very emphatic way in Signs in to Lorelei, complemented with melodic guitar playing and attractive vocals on top, making this track evolve into a very nice pop ballade, with darker guitars halfway and playful synths ad infinitum. Very nice. Hey, Sen is pure shoegaze, with layered guitars on top of other guitars, feedback, emphatic vocals that get a lot of space and a balanced, spacious sound decor. Deli Rome begins with distorted and reverbed guitars, gets distorted vocals, a tempo change, while the track echoes across the room like a cow horn. Colorado follows almost seamlessly with very loud and swirling guitars, loses the vocals and gets organ-like drones that suggest a dreamy and semi-religious sphere. Su-pra begins with a synth loop that is sustained for over a minute, followed by noisy guitars, noise and vocals that are no more than melodious echoes. It is rather an instrumental track, but very nice, with a lot of different synths at the end.
In Seven Sisters the guitar parts are stacked again, but their volume drops significantly as the vocals are added. They build a beautiful harmony and create a diverse color palette on a bedrock of noisy and layered guitars. The combination of loud instruments and sweet voices sounds strange, but it works. 紫 (Murasaki) was released as an EP earlier this year and takes its inspiration from the novel The Tale of Genji by the Japanese author Murasaki Shikibu, for which a battery of synthesizers is used, backed by loud and galloping guitars, a lot of percussion and rather unobtrusive vocals in between: a somewhat mysterious and atmospheric track. In Mysteci pedals are used to distort the guitar sound. The vocals sound like a Gregorian anthem, while the percussion has a break, at least until the middle of the track, when it is joined by an atmospheric guitar and a distorted guitar sound in the background. Finally, Reverie Bravo is pure Britpop, with buzzing guitars, gorgeous vocals and amazing a cappella harmonies. A beautiful last track.
Mythologies is a pretty strong and varied album. We have heard a lot of beautiful tracks, but unfortunately the melodies are not always strong enough, while the vocals parts could use more variety.
Tracklist:
1. Red Lakes (Sternstunden)
2. Channel View
3. In Flux
4. Freak Waves
5. Signs To Lorelei
6. Hey, Sen
7. Deli Rome
8. Colorado
9. Su-pra
10. Seven Sisters
11. 紫 (Murasaki)
12. Mysteci
13. Reverie Bravo
www.cheatahs.net
http://smarturl.it/mythologiesitunes
William LIÉNARD
30/11/2015
---
Mythologies is het tweede album van de Britse shoegazeband Cheatahs. Een collectie essays over semiotiek en mythe van auteur Roland Barthes leverde de titel en het materiaal is geïnspireerd op eerdere noiseshows van het gezelschap. Maar noisy klinkt Mythologies alles behalve, want Red Lake (Sternstunden) is een mid-tempo rockballade met opvallend veel synths, waaierende gitaren en galmende vocalen waarvan je nauwelijks wat begrijpt, net zo min als van de in het Duits gesproken passage in de tweede helft: een dromerig en lichtjes psychedelisch track die een perfect vervolg krijgt in Channel View, waarin de gitaarriff een opvallende plaats inneemt naast de vocalen en gelaagde gitaren die de perfecte achtergrond creëren. In Flux is ruiger dankzij de jankende gitaar tussen de vocalen, maar klinkt net zoals z'n voorgangers lichtjes psychedelisch, wat beslist ook het gevolg is van de manier waarop de vocalen in het soundscape zijn gemixt. Freak Waves is een gelijksoortige track, maar klinkt een stuk nadrukkelijker, met roffelende drums en prachtig gitaarspel, even onderbroken voor een korte gitaarsolo, en dan weer full speed met prachtig galmende vocalen en een aantrekkelijk melodie. De beste track dusver.
De synths waren ondertussen een beetje op de achtergrond geraakt, maar keren nu zeer nadrukkelijk terug in Signs to Lorelei, aangevuld met melodisch gitaarspel en aantrekkelijke vocalen bovenop, waardoor deze track uitgroeit tot een heel erg mooie popballade, met halfweg donkerdere gitaren en speelse synths ad infinitum. Heel mooi. Hey, Sen is pure shoegaze, met gelaagde gitaren bovenop andere gitaren, feedback, nadrukkelijke vocalen die veel ruimte krijgen en een evenwichtig en ruimtelijk geluidsdecor. Deli Rome begint met distorted en reverbed gitaren, krijgt vervormde vocalen, een tempowissel en galmt als een koehoorn door de kamer. Zo horen we het graag! Colorado sluit bijna naadloos aan met heel luide dooreen dwarrelende gitaren, verliest al vrij snel z'n vocalen en krijgt naderhand orgelachtige drones die een dromerige en semi-religieuze sfeer suggereren. Su-pra begint met een synthloop die meer dan een minuut wordt volgehouden en wordt gevolgd door lawaaierige gitaren, noise en vocalen die niet meer zijn dan welluidende echo's. Het is eerder een instrumentale track, maar erg mooi, met een waaier van synths tot slot.
In Seven Sisters worden de gitaarpartijen weer opgestapeld, maar ze nemen flink wat gas terug als de vocalen worden ingezet. De stemmen bouwen een prachtige harmonie die een divers kleurenpalet tevoorschijn tovert op een fundament van luidruchtig en gelaagd gitaargeluid. Heel vreemd die combinatie van luide instrumenten en zoete stemmen, maar het werkt. 紫 (Murasaki) is eerder dit jaar als ep gereleaset en is geïnspireerd op de roman The Tale of Genji van de Japanse auteur Murasaki Shikibu, waarvoor een batterij van synths in positie wordt gebracht, gesteund door luide en galopperende gitaren en flink wat percussie, met eerder onopvallende vocalen tussendoor: een wat mysterieuze en atmosferische track.
Voor Mysteci wordt een beroep gedaan op de pedalen om het gitaargeluid te vervormen, de vocalen volgen als een Gregoriaans anthem, terwijl de percussie vrijaf heeft, althans tot halfweg de track als ze het gezelschap krijgt van een atmosferische gitaar met vervormd gitaargeluid op de achtergrond. Reverie Bravo ten slotte, is op en top Britpop, met zoemende gitaren, prachtige vocalen en een bloedmooi a capella-samenzang. Mooi om af te sluiten.

Mythologies is muzikaal een vrij sterk en gevarieerd album. We hebben heel wat mooie tracks gehoord, maar jammer genoeg zijn de melodieën vaak nog niet sterk genoeg, terwijl de vocale fragmenten meer variatie konden gebruiken.
William LIÉNARD
30/11/2015
---