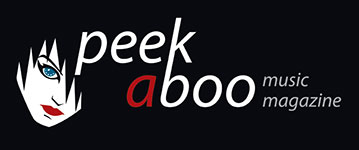 like this cd review
---
ABD AL MALIK
Scarifications
Music
•
CD
Electronics
•
Hip Hop/Rap
[93/100]

PIAS
27/11/2015, Didier BECU
---
At Peek-A-Boo we strive to keep music and politics separated, but when discussing the latest album of Abd Al Malik, we are forced to do the opposite, otherwise his newest CD just wouldn't have any value.This rapper of Congolese origin is a superstar in France, not in the least because he refuses to keep his mouth shut. In his rap lyrics, he criticizes the way politicians deal with problems, and religion plays a big role in his compositions as well. His situation could hardly be more topical, because due to evil influences Abd Al Malik became a Muslim extremist. But that is the past, because now the rapper, married to the French-Moroccan singer Wallen, is the figurehead of Muslims who want to promote Islam as a peaceful religion.

The rap music of Abd Al Malik is quite aggressive. In every song you hear how the Frenchman cries out his displeasure. For Scarifications he cooperated with Laurent Garnier and the result is simply stunning because the French electrogod created an extra doomy atmosphere.

The sound of this album can actually be compared with the best of Tricky, in every song you can hear the anxiety in a metropolis, the fear of ending up alone in this cold world…

There are three songs on which his wife participates, as well as three with Mattéo Falkone. And Abd Al Malik has a good taste: there is a tribute to Daniel Darc (the late Taxi Girl singer), and Juliette Greco. That last track is heart-stopping beautiful.

If you are fond of Massive Attack or Tricky, absolutely listen to this, because Scarifications is one of the most impressive albums of the year!
Didier BECU
27/11/2015
---
We streven ernaar om bij Peek-A-Boo muziek en politiek netjes gescheiden te houden, maar bij het bespreken van de nieuwste Abd Al Malik zijn we dat verplicht, anders heeft zijn plaat gewoon geen waarde. Deze rapper van Congolese afkomst is in Frankrijk een superster, niet het minst omdat hij steevast weigert om een blad voor zijn mond te nemen. In zijn rapteksten levert hij kritiek op politici en de manier waarop die met problemen omgaan. Ook het geloof speelt een grote rol in zijn composities. Zijn situatie kon moeilijk actueler zijn, want als gevolg van foute invloeden werd Abd Al Malik een moslimextremist. Maar dat is vroeger, omdat de rapper die getrouwd is met de Frans-Marokkaanse zangeres Wallen, ondertussen is uitgegroeid tot het boegbeeld van moslims die de Islam als een vreedzame godsdienst willen promoten.
De rapmuziek van Abd Al Malik is vrij agressief, in iedere track hoor je hoe de Fransman zijn ongenoegen uitschreeuwt. Voor zijn nieuwste album Scarifications werkte hij samen met Laurent Garnier en het resultaat is simpelweg magistraal omdat de Franse electrogod er een extra doomy sfeertje bij creëert. Het geluid van deze aanrader kun je dan ook vergelijken met het beste van Tricky, in iedere track hoor je de angst die je overvalt als je in een metropool bent belandt, de angst om helemaal alleen op de wereld te eindigen…
Er zijn drie tracks waarop zijn vrouw meedoet, alsook drie met Mattéo Falkone. En Abd Al Malik heeft smaak, want er staat zowel een eerbetoon aan Daniel Darc (de betreurde Taxi Girl-zanger) als Juliette Gréco op deze cd. De laatste track is trouwens bloedstollend mooi.
Als je gek bent op Massive Attack of Tricky, luister, want Scarifications is één van de meest beklemmende platen van het jaar!
Didier BECU
27/11/2015
---