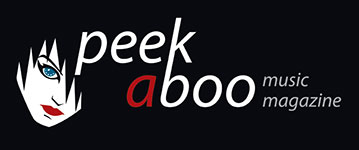 like this cd review
---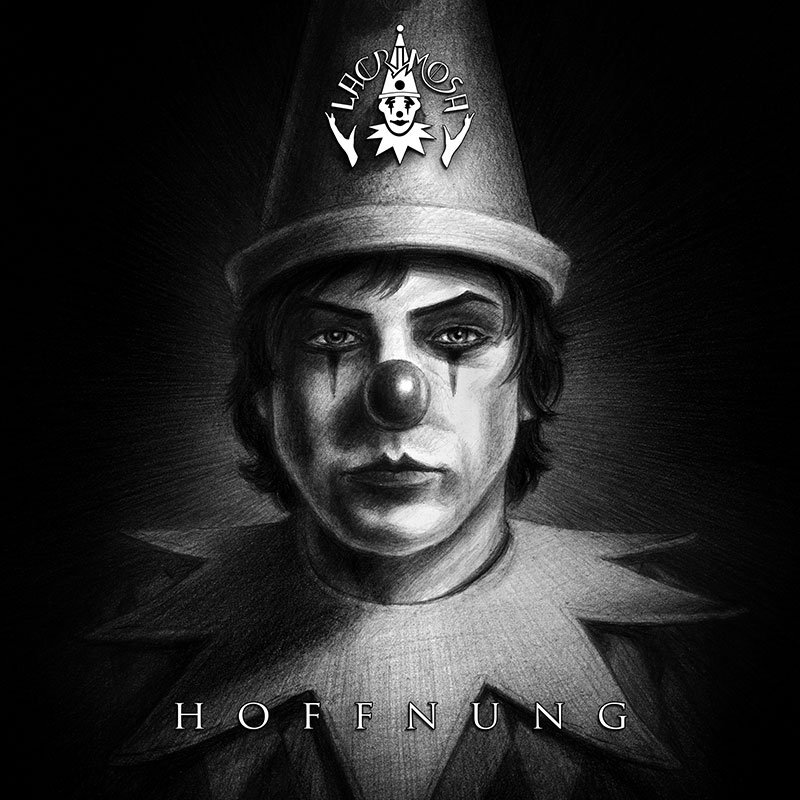 LACRIMOSA
Hoffnung
Music
•
CD
Dark Wave
•
Gothic Rock
[88/100]

Hall Of Sermon
24/11/2015, Didier BECU
---
Even though it seems that today the world is on fire, our favourite pessimists strike back after three years of absence with an album that is called Hoffnung (hope). Do not expect carnival songs or other entertaining songs, as the fifteen-minute opener Mondfeuer sounds like an oasis of corruption and melancholy. With a looming, almost fatal voice Tilo Wolff sings: "Je stärker die Liebe, desto größer der Schmerz. Je stärker die Sehnsucht, desto ferner of Ernfüllung ". The song is a midway between bombastic classical, prog rock and goth rock, and it is the most impressive piece of music we've heard in a long time of Tilo and Anne. Beautiful, sublime and you immediately wonder whether the clown who graces the cover really wishes the world some hope. Is it ironic? Lacrimosa rarely sounded so tragic and beautiful as on this opening track!
Kaleidoscop has the typical Lacrimosa sound, supplemented with heavy metal guitars and deafening drums, Anne's voice sounds desperate, there's still no hope in sight!
The militaristic drums that introduce Unterwelt, immediately indicate that this will a very special song. It is a descent into hell while Tilo sings with a heavenly voice: " Hast du schon gemerkt? Ich mag dich nicht". It is one of the best songs (and almost a sing-along) that the Finnish-German duo penned down in 25 years.
Die Unbekannte Farbe begins softly, but soon explodes into symphonic beauty. The Lacrimosa Session Orchestra is not afraid of using bombast, but the result is pretty overwhelming.
And what about hope? That comes with Der Kelch der Hoffnung. "Hoffnung ist das Schwert das dich befreit von Angst und Herzensleid", sings Tillo, it sounds like pure logic, nevertheless brought in an overwhelming way, it is so beautiful that you almost start to believe it!
In Donner und Blitz Anne gets the leading role. "Hab keine Angst von der Frau die ich bin", the lady screams. Indeed, it almost sounds like a statement, but you don't get much time to think about it, because on the next song she hides behind the melancholic keyboards to accompany Tilo on the fragile beauty of Tränen der Liebe.
We really did not want to count how many members The Lacrimosa Session Orchrestra has (we estimate it must be something like 50 people), but their overwhelming (beautiful) sound can be hear perfectly on Der Freie Fall.
Lacrimosa always had a patent on fairytale gothpop, and you can hear that again on Keine Schatten Mehr.
The final song Apeiron (the second part of Der Freie Fall) is played vibrantly. The amplifier is in red, the violins sound frightening and the drums have the sound of a funeral march. The hope has gone, unless it's called Lacrimosa, because with Hoffnung, Tilo Wolff and Anne Nurmi prove that after nearly three decades they are still at the top of the gothic scene. A very strong album!
Didier BECU
24/11/2015
---
Ook al lijkt het vandaag alsof de wereld in brand staat, toch zijn onze favoriete zwartkijkers erin geslaagd om na drie jaar afwezigheid terug te slaan met een album dat zo waar Hoffnung heet. Verwacht echter geen polonaise of ander carnavalvertier, want de vijftien minuten durende opener Mondfeuer klinkt als een oase van verderf en melancholie. Met een dreigende, bijna fatale stem zingt Tilo Wolff "Je stärker die Liebe, desto grösser der Schmerz. Je stärker die Sehnsucht, desto ferner der Ernfüllung". De track, die ergens het midden houdt tussen bombastisch klassiek, progrock en gothrock, is het meest imponerende stukje muziek dat we sinds lang van Tilo en Anne hebben gehoord. Prachtig, subliem en je vraagt je meteen af of de clown die de hoes siert de wereld echt wel hoop toewenst. Is het geen ironie? Lacrimosa klonk immers zelden zo tragisch en bloedstollend mooi als op deze opener!
Kaleidoscop heeft het typische Lacrimosa-geluid, aangevuld met zware metalgitaren en oorverdovende drums, Annes stem klinkt wanhopig, neen van hoop is maar weinig sprake!
De militaristische drums waarmee Unterwelt aanvangt duiden meteen aan dat dit een zeer aparte track zal worden. Het is een afdaling naar de hel waarin Tilo met hemelse stem zingt "Hast du schon gemerkt. Ich mag dich nicht". Het is één van de leukste nummers (en bijna een meezinger) dat het Fins-Duitse duo in 25 jaar heeft neergepend.
Die Unbekannte Farbe begint zachtjes, maar explodeert in symfonische schoonheid. The Lacrimosa Session Orchestra schuwt de bombast geenzins, maar het resultaat is wel verpletterend mooi.
En hoe zit dat met die hoop? Die komt met Der Kelch der Höffnung. "Höffnung ist das Schwert das dich befreit von Angst und Herzensleid", zingt Tillo, het klinkt niet meer als pure logica, maar het wordt desalniettemin op een overdonderende manier gebracht, het is zo mooi dat je het bijna gaat geloven!
In Donner Und Blitz is de hoofdrol voor Anne weggelegd. "Hab keine Angst von der Frau die ich bin", schreeuwt de dame. Het klinkt inderdaad bijna als een statement, maar veel tijd om er over na te denken heb je niet, want op de volgende track verschuilt ze zich achter de melancholische keyboards om Tilo te begeleiden op de fragiele schoonheid van Tränen der Liebe.
We hadden echt geen zin om te tellen uit hoeveel leden The Lacrimosa Session Orchrestra bestaat (we schatten zo'n 50 man), maar hun overweldigend (prachtig) geluid kan je perfect horen op Der Freie Fall.
Lacrimosa heeft ook altijd een patent gehad op sprookjesachtige gothpop, en dat hoor je nog maar eens op Keine Schatten Mehr.
Afsluiter Apeiron (het tweede deel van Der Freie Fall) is loeihard. De versterker gaat in het rood, de violen klinken beangstigend en de drums hebben het geluid van een dodenmars. Van de hoop blijft er weinig over, tenzij die Lacrimosa heet, want op Hoffnung bewijzen Tilo Wolff en Anne Nurmi nog maar eens dat zijn na bijna drie decennia nog steeds aan de top van het gothicscène staan. Een ijzersterke plaat!
Didier BECU
24/11/2015
---