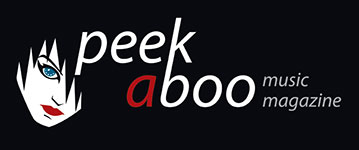 like this concert review
---
THE STRANGLERS
Vilvoorde, CC Het Bolwerk 18/11/15
Concert
New wave
•
Post Punk
23/11/2015, Mark VAN MULLEM
---
" Is this a f *** Living Room or what? ",Strangler Baz Warne asked when he saw the seats at the venue in Vilvoorde (Belgium) on Wednesday,18th November. It was indeed strange , a seated audience for a burly punk rock and new wave set, sometimes with a poppy touch. But what a set they played!

The Men in Black did classics such as (Get a) Grip (on Yourself), Nice ' n Sleazy, a sublime Toiler on the Sea, a brilliant I Feel Like A Wog, Tank and an atmospheric Midnight Summer Dream. It was clear that most of the regular visitors only wanted to hear pop pearls like Golden Brown, but the true Stranglers fans were treated from the first till the last second in the best way you can think of!

Only two original Stranglers were present in Vilvoorde, bassist JJ Burnell and keyboardist David Greenfield. That other original Strangler Jet Black, who is still active, gave his drums to the young Jim MacAuley who also did a good job. Unfortunately, Black's health is too bad for touring. It was guitarist Baz Warne, Strangler since 2000, who did most of the vocals. Warne is not Hugh Cornwell (1974-1990) nor Paul Roberts (1990-2006), but he did a great job. Only during the poppy tracks I sometimes missed the nostalgic voice of Cornwell. But there is nothing wrong with the vocals of both Burnell and Greenfield.
After seven songs the men in black were ready to come up with the more famous commercial tunes. During a splendid version of Golden Brown, Greenfield again showed his skills on the keys, and Always The Sun still remains one of the best pop songs ever, even if the version with Hugh Cornwell and Paul Roberts was better, Baz did a nice job, and sometimes he approached Cornwell in his heyday. Fact.
I always had a soft spot for the more poppy work of Feline (1982). So I was quite happy when Midnight Summer Dream was played. Some ladies in the row behind me were lucky that they heard the songs they wanted to hear and started to chat, but luckily I was not the only one who was upset, and I succeed in ceasing this barbarism.
And so we could continue to enjoy this pop jewel of our men in black! Baz's voice sounded really nice and warm. It is a Stranglers tradition to link Midnight Summer Dream with European Female, with JJ Burnell on vocals. Beautiful!
Burnell started Freedom Is Insane in an almost in a cappella style, one of the best recent Stranglers songs, which gradually exploded, and then ended quietly. It was followed by Time To Die from the first post-Cornwell album (Stranglers in the Night, 1992) and Northfolk Coast, taken from the eponymous album. A good rock song, with a rawer sound when brought live.

Talking about rawness: it was time for punk rock! After a genuine start, distracted by some British fans in the front row, Vilvoorde was bombed with a destructive hyper intense I Feel Like A Wog. The fan who was planning to stage dive was quickly removed.

With the pop classic Skin Deep it was time for a rest. After Burnell smashed down the microphone stand, he and Warne stood side by side on the edge of the stage. JJ spoke : "We were on the beach and...". That tune ! " Walking on the beaches , looking at the peaches ," what a version , folks!

An older man in the audience suddenly stood beside one of the boxes on the same level as the stage, dancing right next to the band. The man was noticed by the British Stranglers fans: "Hey , Dad!", but by the band too. Burnell gave the man his plectrum. After the gig I still saw the man studying the gem.

When the clock stroke ten, and after playing Time Was Once On My Side and Lost Control, the album The Raven was visited with a phenomenal version of Duchess. The finale of a very fine concert. At least, I thought so. But it was not over yet! Burnell started hammering his bass and while hurting the strings, he suddenly played the familiar intro. Ah, yes : No More Heroes! A tight version and again Greenfield who starred on keyboards ! Four minutes after the pre-announced curfew, this proved to be the final piece of the set.

But The Stranglers came back. How could we go home without hearing the evergreen of Burt Bacharach and Hal David, known from Dionne Warwick, but also from Isaac Hayes and our Men In Black ! A sublime version of Walk On By, with David Greenfield who played (again) an immortal keyboard solo. Class. And to end with a bang, The Stranglers did Tank, again from the oft-quoted Black And White album, not that we protest!

While the room lights were turned on, echoes of the outro Meninblack were played, but only heard by your reporter and other Stranglers fans, because the major part of the audience already was at the bar or the exit.

The strange setting couldn't prevent that this gig became a steaming, firm and strong show with a well- balanced set of old and more recent work. Punk rock and pop pearls. Nice ' n Sleazy ! Top concert!
You find the setlist in the Dutch version of this review.
Mark VAN MULLEM
23/11/2015
---
"Is this a f*** Living Room or what?", vroeg Strangler Baz Warne zich af toen hij de zitjes in CC Het Bolwerk in Vilvoorde op woensdag 18 november 2015 zag. Het was inderdaad nogal apart, een zittend publiek voor een potige punkrock- en newwaveset, met soms een poppy inslag‪. Maar wat een set zeg!

The Men in Black pakten uit met toppers zoals (Get a)Grip(on Yourself), Nice 'n Sleazy, een sublieme Toiler on the Sea, een ultra-snedige I Feel Like A Wog, Tank en een sfeervolle Midnight Summer Dream. Pas tijdens popparels zoals Golden Brown viel bij de abonnees die het nog niet hadden opgegeven het kwartje. Maar de Stranglersfans van het eerste en laatste uur werden wel op hun wenken bediend.

Slechts twee originele Stranglers waren van de partij in Vilvoorde, bassist J.J. Burnell en toetsenist David Greenfield. Die andere originele Strangler Jet Black, overigens nog steeds actief, laat het drummen op deze tour over aan de jonge snaak Jim MacAuley, die dat naar behoren doet. Blacks gezondheid laat helaas intensief toeren niet langer toe. Het was gitarist Baz Warne, Strangler sinds 2000, die de meeste vocals voor zijn rekening nam. Warne is géén Hugh Cornwell (1974-1990), noch een Paul Roberts (1990-2006), maar kwijt zich met verve van zijn taak sinds het vertrek van Roberts. Alleen in het poppy werk had ik soms heimwee naar de stem van Cornwell. Met de vocals van Burnell en Greenfield is trouwens nog steeds niets mis.

Toen de sublieme onaardse instrumental Waltz in Black weerklonk, wisten we: het is zover! Daarna besloten The Men in Black om maar meteen met een hoogtepunt te beginnen: een uitmuntend lang uitgesponnen Toiler on the Sea, dat zo waar prog-rockallures had. Voor het eerst en niet voor het laatst die avond, viel nog maar eens op wat een ster David Greenfield op keyboards is. Nog Steeds. Genieten! Toiler werd op de hielen gezeten door het hyperstrak gespeelde Straighten Out en toen volgde de bom (Get A)Grip (On Yourself)! The Stranglers Army, verspreid over de eerste twee rijen, veerden zowat overal in de zaal op en renden naar de veel te krappe 'frontstage'. Ik zag enkele al wat oudere mensen toch een beetje bezorgd kijken bij het punkrockgeweld dat zich voltrok.

Na Grip sprak Baz Warne die gevleugelde (eerder geciteerde) 'livingroom'-woorden, alsook: "If you wanna stand up, then f*** stand up! Come to the front, join us". Daarna klonk toepasselijk I've Been Wild, de eerste song in de set die de huidige line-up samen schreef (Northfolk Coast, 2004). Tot mijn grote vreugde werd opnieuw naar het album Black and White gegrepen met een broeierig Curfew. Het verdienstelijke (maar weinig meer dan dat) Relentless haalde de vaart uit het optreden, maar opnieuw werd Black & White bezocht en een geweldig Nice 'N' Sleazy deed de boel weer ontploffen. "Nice 'n Sleazy does it, Nice and Sleazy does it, does it everytime". Absoluut!

Zeven nummers ver in de set en dan pas zouden de heren in het zwart pas toegeven aan het commercieel bekendere werk. Met een heel erg mooi Golden Brown mocht Greenfield zijn toetsenkunsten etaleren en Always The Sun blijft een van de mooiste popsongs ooit, al zongen Hugh Cornwell en Paul Roberts dat beter, sorry Baz. Maar als Baz op zijn best klinkt, benadert hij Cornwell in diens hoogdagen. Feit.

Van het meer poppy werk van The Stranglers heb ik een absoluut zwak voor het album Feline (1982). Ik was dan ook heel erg blij toen Midnight Summer Dream werd ingezet. Enkele dames op de rij achter jullie verslaggever, die net de twee tracks gehoord hadden die ze wél kenden, besloten een praatje te maken. Ik was gelukkig niet de enige die zich daaraan stoorde en de barbarij stopzette. En zo konden we voort genieten van deze ingetogen popparel van onze mannen in 't zwart! Hier klonk Baz' stem echt heel mooi en warm. Het is een Stranglers-traditie, ook nu werd European Female gekoppeld aan Midnight Summer Dream, met JJ Burnell op de zang. Mooi!

Burnell zette een quasi a capella Freedom Is Insane in, een van de heel erg sterke recentere Stranglerssongs in hun catalogus, dat stilaan ontplofte, om dan weer rustiger te eindigen. Daarna volgde Time To Die uit het eerste post-Cornwellalbum (Stranglers in The Night, 1992) en ook Northfolk Coast uit het gelijknamige album werd uit de kast gehaald. Een fijne rocksong, die live net dat tikkeltje rauwer klinkt.

Van rauw gesproken: het was weer tijd voor punkrock. Na een valste start, afgeleid door een aantal Britse fans op de eerste rij, kreeg Vilvoorde een alles vernietigend hyper-intens I Feel Like A Wog op zijn dak. De fan die van plan was om aan een stagedive-nummertje te beginnen werd snel van het podium verwijderd.

Met de popclassic Skin Deep was het weer even gas terugnemen. Nadat Burnell de microfoonstandaard had weggetrapt, kwamen hij en Warne, zij aan zij, op de rand van het podium staan. JJ nam het woord: "We were on the beach and...". Die tune!! "Extra-Time begint!", schreef ik snel op mijn Facebook-status. Het sportprogramma van de toenmalige BRT gebruikte Peaches als begintune. "Walking on the beaches, looking at the peaches", wat een versie, mensen!

Een oudere heer uit het publiek stond plots naast een van de boxen, op het zelfde niveau als het podium, vlak naast de band te dansen. De man werd als snel opgemerkt door de Britse Stranglers-fans: "Hey, Dad!", maar evengoed door de band zelf. Burnell gaf de man zijn plectrum. Na het optreden zag ik de man het kleinnood vol verbazing bestuderen.

Zo rond de klok van tien, na het spelen van Time Was Once On My Side en Lost Control, werd het album The Raven bezocht met een fenomenale versie van Duchess. Het sluitstuk van een bijzonder fijne concertavond. Ten minste, dat dacht ik. Maar het was nog niet voorbij. Burnell begon op zijn bass te hameren en het pijnigen van de snaren leidde plots tot de welbekende intro. Ja, hoor: No More Heroes! Een strakke versie en Greenfield die al zijn duivels weerom ontbond op zijn keyboards! Vier minuten na de vooraf aangekondigde curfew bleek dit het sluitstuk van de set.

Maar The Stranglers kwamen terug. Hoe konden we ook naar huis gaan zonder de evergreen van Burt Bacharach en Hal David, bekend van Dionne Warwick, maar evenzeer van Isaac Hayes én onze Men In Black! Een sublieme versie van Walk On By dus, met David Greenfield die een ontsterfelijke keyboardsolo ten beste gaf. Klasse. En om te eindigen met een knaller, besloten The Stranglers met Tank, opnieuw uit het deze avond veel geciteerde Black And White, zonder bewaar trouwens.
Terwijl de zaallichten al aanfloepten weerklonk nog, als outro, Meninblack, maar alleen maar gehoord door jullie verslaggever en andere Stranglers-fans, want de abonnees haastten zich al naar de bar of de uitgang.

De vreemde setting van een zaal met zitjes hield de heren niet tegen om een stomende, stevige en sterke show neer te zetten met een goed uitgebalanceerde set van oud en recenter werk. Punkrock en popparels. Nice 'n Sleazy! Topconcertje.
Setlist:
Intro: Waltz In Black / Toiler On The Sea / Straighten Out / Grip / I've Been Wild / Curfew / Relentless / Nice 'N Sleazy / Golden Brown / Always The Sun / Midnight Summer Dream / European Female / Freedom Is Insane / Time To Die / Northfolk Coast / I Feel Like A Wog / Skin Deep / Peaches / Time Was Once On My Side / Lost Control / Duchess / No More Heroes.

Bis:
Walk On By (Hall/ Bacharach) / Tank / Outro: Meninblack
Mark VAN MULLEM
23/11/2015
---