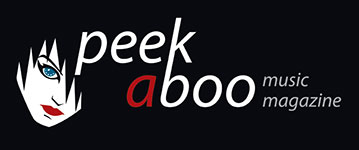 like this cd / vinyl / digital review
---
NEW MODEL ARMY
From Here
Music
•
CD / Vinyl / Digital
Alternative Rock
•
New wave
•
Post Punk
[95/100]

EarMusic
18/10/2019, Kevin BURKE
---
It is hard to believe that New Model Army have reached their thirty-ninth year. They are a testament to the longevity of the sound forged in the wake of the punk explosion. Through lineup changes, and the loss of Robert Heaton in 2004, the outfit continues to tour along with releasing new material. Following on from 2016's well-received Winter comes a new album of original material in From Here, it is a slow burner in the admiration stakes, as every listen opens up different dynamics and listeners will come to the conclusion this is a fine album.
Opening with the industrial drama of "Passing Through", as the tempo builds the album becomes slowly into focus. A certain aspect of Nick Cave or better still Warren Ellis to the soundscape, experimental yet nostalgic. "Never Arriving" continues the ambient venom before becoming melodically infused with an uplifting chorus. Whilst there are shades of the edge found on previous works, such as No Rest For The Wicked there is also a rich determination to advance, try new ideas, and these come across in spells of ethereal goodness on From Here.
"End Of Days" (included below) is a standout, organic acoustics pump building with every drum strike. By no means has Justin Sullivan lost any of his attacking passion, more honed and direct than the early days. "Conversations" is directly for lovers of the old-school, even the lyrics have something that harks back to the eighties. The marvelous minimalism of "Hard Way" is darkly enchanting and hypnotic at the same time it is balanced within eerie textures. That gothic quality reaches into the string-driven "Maps", intensified by crashing drums and folktales.
However, it falls back into the rock sector with "Setting Sun", Cohen-esque with a range of theatrics bubbling beneath the surface. For everything that's come before it, the closing title track is more mellow, with a haunting piano signature before breaking into the drums and bass of a direct strike. As the song progresses, guitars crank and galvanize the sound, charging forward into a collision of noise before falling again to quiet. Not the best track on the album, but perhaps the most interesting.
In reality that is the nuts and bolts of this latest offering by New Model Army, an album of ideas, executed beautifully. While it will not be regarded as their finest work, nonetheless it is still a positive song-cycle which is strong and not a paint-by-numbers effort. All that is left is to wait and see what their fortieth anniversary brings but for now From Here is forward thinking from this revolutionary outfit.
Track List;
1. Passing Through
2. Never Arriving
3. The Weather
4. End Of Days
5. Conversation
6. Great Disguise
7. Where I Am
8. Hard Way
9. Watch And Learn
10. Maps
11. Setting Sun
12. From Here
For More Info;
Kevin BURKE
18/10/2019
---