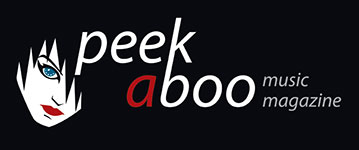 like this concert review
---
NEW MODEL ARMY
Live at the Muziekgieterij, Maastricht, NL - 30.09.2016 - Photo Hub Dautzenberg
Concert
Alternative Rock
•
New wave
21/10/2016, Kris TIECK
---
Friday 30 september saw the fresh start of British cultband New Model Army's new European tour in the sold-out concert venue Muziekgieterij in Maastricht, Holland. Definitely a cracker for the normally smaller amount of Belgian and more numerous Dutch fans of the band that just released its fourteenth studio album named Winter. Remarkable is that this album is accompanied by a graphic novel from Australian illustrator Matt Huynh describing some of the songs.
After their blitz visit at Lokerse Feesten two years ago - forty minutes and as the second band was a little... eh... little - this gig was an excellent opportunity to see New Model Army in its full glory again. And after 36 years the band doesn't necessarily need to prove anything. In Belgium they didn't really ever get them, there were also few attempts to because these Britons were never 'fashionable'. Once they had put New Model Army, shortly NMA, in a musical box they were already in another one. Maybe that lead to a vacuum in terms of market positioning but otherwise one can speak of rich musical influences on their records. But if there's one place where Justin Sullivan most probably does like to stay, then at a camp fire, the breeding-place of singer-songwriters. If he doesn't take out his acoustic guitar there, well... then at least some of his inspiration. Luckily this hasn't lead to boy scout situations as the fire burns too strong. Besides that it was always New Model Army's rhythm section that got them out of mediocrity. Now their new bass player since april 2012 and occasional percussionist Ceri Monger has been with the band a bit longer there was nothing in the way of the Bradford five from going full speed, the watermark for their entire live career. Young talent Monger brings in a whole new vibe which could already be heard on the fine album Between Dog And Wolf (2013), their most successful in twenty years, and this vibe continues on the new record as well as live.
Bulldozer on dynamite
Steamy as always NMA began their set, this time with a guitar roaring that defied like an engine at high rotational speed ready for burnout or to wreck the place playing 'Burn The Castle Down'. Which they did! After this biting rocker in good tradition, the 7" single 'Winter' from the same named album came warming the hearts of the audience now winter months are arriving. A great song with the familiar ingredients, an acoustic guitar and a gently compelling bass line, that kept the drive going. "Yes I fear the age of consequence", Sullivan knows what goes on in the world and he is really concerned. With good reason, we'll hear that somewhat later on 'Part The Waters' too. In the year 2016 the bass maybe defines less prominently the sound than it used to but Monger chooses elegantly his moments in function of the song. Classic rock has already been said, but that's just another box for the bag. Out of the bag with the older songs then came 'Space' from the underestimated album Impurity. It's a tune that has not been played often for public but it just makes you feel floating out there, this airy composition. The first intermezzo from the past was followed again by two new songs. 'Part The Waters' and 'Eyes Get Used To The Darkness' can be considered a little bit more oldskool NMA, if that exists, but the experiments on previous records have obviously been taken with them in their overall luggage. Sullivan strongly empathizes with the refugees' experiences, he was never shy from any (nature) symbolism but he also remains the eternal rock-mantic. He is the high priest that shouts about penance and deliverance but not necessarily for himself. At his altar however he's always been surrounded well. Maybe that's why he was never scared of his destiny, which we heard again in 'Fate', another one from the beginning of the nineties. From there it's a only a small step to the devil. 'Devil' tells a story that's been repeating itself for thousands of years. Sadly live there weren't the images out of Murnau's silent movie to accompany this single but the performance came over a bit pale, in spite of the 'hellish' bass drums. The lead guitar lacked in power and the song was not received all too enthusiastically. At social media there were some mixed reactions about it and some think 'Devil' sounds too much like the 90's. Maybe the chorus seems a bit simple but often you need to absorb a song or record of NMA for a while. Whereupon in reaction 'Angry Planet' undeniably had more than enough venom to kick Bono in the peace butt with a nailed clog. The metal side of the English also brought them on Wacken last year where this song was one of the highlights of their set. The anger, often the cause, now soberly seen as a matter-of-fact. Thereafter again three songs from the new record emerged. 'Drifts' was intriguing and brought up the harmonica, 'Born Feral' leaned on the double percussion of Michael Dean and Ceri Monger, the reminiscing lyrics and a collective primal scream. But it was mainly with 'Die Trying' that the spark spreaded and lit the hearts of the crowd once more. This unpretentious ballad about the suffering of refugees may become a new classic according to the band's norm. And more clouds darkened the world when a thundery guitar riff, rousing tribal drums and threatening keyboards met each other. 'Stormclouds' is just a wonderful song that races like a bulldozer on rolling barrels of dynamite. "Bring it on!"
Gotta get off the island
With the death of Ashley Cartwright the weekend before, Sullivan lost a friend and inspiration source. No wonder that the NMA-anthem '51st State' was dedicated to him, he actually wrote it. A lot of fans went wild for themselves and for Ashley, a party he probably would have loved. On their records you don't always know what to expect from New Model Army and that's always exciting but live the big turnaround does not apply for these troubadours of rock. Out of the back catalogue, 'White Coats' still stands firmly though. Not only is the theme enduring actual, the band still plays the song very sharp and clear. Other classics as 'No Rest', 'Christian Militia' or 'The Price' stayed in the UK this time, but the raw melody men still have a big enough collection of outfits hanging in their closet to choose from. Funny also is that the band played 'Autumn', a hippyish song about the beauty of decay, besides 'Winter'. The creation of the other seasons is doubtful to us, just as the live persuasiveness of 'Autumn'. That Justin Sullivan likes to have a say at a gig, most of us know. While the brexit causes the British island to drift further and further away from the mainland, this does not please every inhabitant. The answer of Sullivan and his mates was a musical and lyrical one: "Gotta get off the island!". Luckily the English are a people of sailors... yeah... sturdy pirates that even raided those present with their final encore 'Poison Street', although just like '51st State' the song sounds somewhat out of date. None the less it was the extra that many already had given hope up for. And why taking up the harmonica again, Marshall Gill, if you can let go loose your guitar like that? But the ultimate high of this gig we experienced minutes before. The buzzy sphere and metallic sounds behind the glockenspiel melody of Dean White announced there was a flash of rock beauty coming our way. 'Between Dog And Wolf' built up slowly till the rhythms of the guitars finally carried us away in the at times apocalyptic ecstasy of Sullivans impressions of the twilight. Great! For those that don't follow New Model Army regularly, we can let you know there has come out a documentary on DVD two years ago, telling the band's story until then and which has also been called 'Between Dog And Wolf'. And then a note to conclude with. "Why do we never play Belgium?" the singer asked himself and the crowd at a certain moment. He has a valid point and we ask ourselves the same. If a Belgian punk-band like The Kids keeps playing all over the country without ever releasing new stuff, then New Model Army definitely could do that as they renew their dynamics at least quite often. They have the thing in common with the Antwerp band that "they always deliver", as the English say it very well. So Belgian concert promoters... if you still want to put straightforward intense rock without diva behavior on your bill, then don't wait another ten years for chances have become bigger you may expect Justin Sullivan with his walking stick and acoustic guitar. Nothing wrong with it in fact. On the other hand for playing in a parochial club you don't need to get NMA off the far island. There's too many stripes on their uniform for that!
Setlist: Burn The Castle/ Winter/ Space/ Part The Waters/ Eyes Get Used To The Darkness/ Fate/ Devil/ Angry Planet/ Drifts/ Born Feral/ Die Trying/ Stormclouds/51st State/ Whitecoats/ Autumn/ Island
Bis 1: Strogoula/Between Dog And Wolf
Bis 2: Poison Street
Kris TIECK
21/10/2016
---
New Model Army opende nieuwe tournee nabij drielandenpunt, in het uitverkochte de Muziekgieterij te Maastricht!
Op vrijdag 30 september startte de nieuwe Europese tournee van de Britse cultband New Model Army in een uitverkochte Muziekgieterij in Maastricht. Een meevaller voor de normaal eerder schaarse Belgische en de meer talrijke Nederlandse fans van de band die met Winter net zijn veertiende studioalbum uit heeft. Opmerkelijk is dat van het album ook een stripversie of beeldroman zo u wil te verkrijgen is van de hand van de Australische illustrator Matt Huynh.
Na hun blitzpassage op de Lokerse feesten twee jaar geleden - veertig minuten en als tweede band deed New Model Army toch wat tekort - was dit optreden een ideale gelegenheid om deze dixit een kwaliteitskrant 'stokoude' band nog eens voluit aan het werk te zien. Nieuwe zieltjes werven hoeven ze na 36 jaar echter al lang niet meer te doen. In België hebben ze de band nooit echt gevat en daar werd ook geen enkele moeite voor gedaan want 'in de mode' zijn deze Britten nooit geweest. Eer men New Model Army kortweg NMA in een vakje had gekregen waren ze al lang in een ander gekropen. Het heeft misschien tot een vacuüm qua positionering geleid maar anderzijds kan je ook spreken van rijke muzikale invloeden op hun platen. Maar als er één plaats is waar Justin Sullivan dan wel is blijven hangen, dan aan het kampvuur, de broedplaats van menig singer-songwriter. Als hij er al zijn akoestische gitaar niet bovenhaalt dan tenminste toch een deel van zijn inspiratie. Het leidt gelukkig niet tot scoutstoestanden omdat het vuur daar dan weer té fel voor brandt. Daarnaast was het steeds de ritmesectie die New Model Army uit de middelmatigheid hield. Nu bassist en occasioneel percussionist Ceri Monger, de nieuwste aanwinst sinds april 2012, opnieuw iets langer bij de band zit stond niks het vijftal uit Bradford in de weg om vol de gas open te zetten, iets wat NMA in feite gans hun live-carrière hebben gedaan. Het jonge talent Monger brengt een nieuwe vibe aan bij de band die al te merken was op het prima album Between Dog And Wolf (2013), hun meest succesvolle sinds twintig jaar, en dat zet zich nu zowel op de nieuwe plaat als live verder.
Bulldozer op dynamiet
Stomend als altijd begon hun set, ditmaal met uitdagend gitaargeronk dat klonk als een motor op hoog toerental klaar voor een burnout of om de keet te slopen op de tonen van 'Burn The Castle Down'. Na deze ouderwets snedige rocker kwam de 7" single 'Winter' uit het gelijknamige nieuwe album de harten verwarmen van het publiek nu de wintermaanden eraan komen. Een sterke song die met de gekende ingrediënten, de akoestische gitaar en een zachtjes dwingende baslijn, de drive erin hield. "Yes I fear the age of consequence", Sullivan weet wat er leeft in de wereld en is meer dan terecht bezorgd. Dat hoor je even later ook op 'Part The Waters'. Anno 2016 bepaalt de bass misschien iets minder het geluid dan vroeger maar Monger kiest zijn momenten perfect in functie van de song. Classic rock werd al geopperd maar dat is gewoon nóg een vakje erbij. Meteen tijd om een eerste maal uit ouder werk te putten en dan nog met 'Space' uit het onvolprezen album Impurity. Een nummer dat niet vaak voor publiek gespeeld wordt maar je gewoon het gevoel geeft dat je je echt in de ruimte waant, zo ijl en luchtig geschreven. Na dat eerste intermezzo uit het verleden kwamen er opnieuw twee nieuwe nummers aan de beurt. 'Part The Waters' en 'Eyes Get Used To The Darkness' zijn misschien wat meer oldskool NMA, als dat al bestaat, maar ook de experimenten op de vorige platen worden natuurlijk meegenomen in de totale bagage van een band. Sullivan leeft zich sterk in in wat de vluchtelingen meemaken, hij is nooit vies van enige (natuur)symboliek maar blijft ook de eeuwige rockmantic. Hij is de hogepriester die schreeuwt over boetedoening en hoopt op verlossing maar niet noodzakelijk die van zichzelf. Aan zijn altaar is hij echter altijd goed omringd geweest. Misschien daarom dat het lot hem nooit heeft afgeschrikt, wat we opnieuw hoorden in 'Fate', nog een song uit beginjaren negentig. Vandaar is het slechts een kleine stap naar de duivel. 'Devil' vertelt een verhaaltje dat al duizenden jaren steeds herhaald wordt. Live waren er jammer genoeg geen beelden uit de stomme film van Murnau om deze single te vergezellen maar de uitvoering leek ons een beetje flets, de aan de hel aangepaste bass drums ten spijt. De leadgitaar in 'Devil' kwam niet echt over en het nummer werd dan ook vrij lauw onthaald. Op sociale media waren er al gemengde reacties en sommigen vinden het ook iets te 90's klinken. Het refrein lijkt misschien wat simpel maar vaak moet je een song of een plaat van NMA een tijd laten inwerken. 'Angry Planet' had vervolgens dan weer wel het venijn om Bono een ferme schop onder zijn vredeskont te geven met een gespijkerde clog. Het metal-kantje van de Britten bracht hen vorig jaar ook al op Wacken waar deze song één van de hoogtepunten van hun set was. De woede, vaak de aanzet, wordt nu bezien als nuchter gegeven. Hierna volgden opnieuw drie songs uit de nieuwe plaat. 'Drifts' intrigeerde en bracht de harmonica boven, 'Born Feral' dreef voort op de dubbele percussie van Michael Dean en Ceri Monger, de mijmerende tekst én een collectieve oerkreet. Maar het was vooral bij 'Die Trying' dat de vonk oversloeg. Het ingetogen nummer over de lijdensweg van vluchtelingen lijkt alvast live op weg om een nieuwe klassieker naar de norm van de band te worden. En nog meer donkere wolken kwamen over de wereld wanneer een ronkende gitaarriff, opzwepende tribal drums en dreigende keyboards elkaar ontmoetten. 'Stormclouds' is gewoon een heerlijk nummer dat voortdendert als een bulldozer op rollende vaten dynamiet.
Gotta get off the island!
Met de dood van Ashley Cartwright het weekend voorheen verloor Sullivan een vriend en inspiratiebron. Geen wonder dat het NMA-anthem '51st State' aan hem werd opgedragen, hij heeft het namelijk geschreven. Veel fans gingen uit de bol voor zichzelf én voor Ashley, een feestje dat hij waarschijnlijk wel zou gesmaakt hebben. Op plaat weet je niet altijd wat te verwachten van New Model Army en da's altijd spannend maar live geldt de grote ommekeer niet voor deze troubadours van de rock. Van alle ietwat oudere nummers blijft 'White Coats' naar ons gevoel het best overeind. Niet alleen is het thema blijvend actueel, de groep speelt het nummer gewoonweg nog zeer scherp en helder. Andere klassiekers als 'No Rest', 'Christian Militia' of 'The Price' waren er deze keer niet bij maar de heren hebben genoeg repertoire in de kast hangen om zich bij elk optreden in een outfit naar keuze te hullen. Grappig dat de band naast 'Winter' nu ook het nummer 'Autumn' speelde, een ietwat hippie-achtige song over de schoonheid van afbraak. Of die andere seizoenen er nog aankomen lijkt ons twijfelachtig net als de live overtuigingskracht van 'Autumn'. Justin Sullivan houdt er trouwens wel van om zijn zegje te doen tijdens een optreden. Dat de brexit ervoor zorgt dat het Britse eiland steeds verder van het vasteland verwijderd raakt vinden niet alle bewoners even leuk. Het antwoord daarop van Sullivan en de zijnen brachten ze muzikaal en tekstueel: "Gotta get off the island!". Best dat die Engelsen toch een zeemansvolk zijn… ja… stoere piraten zelfs die aan het eind ook nog de aanwezigen kaapten met het laatste bisnummer 'Poison Street', hoewel dat net als '51st State' niet echt modern meer klinkt. Het was wel het extraatje waar velen al niet meer op gehoopt hadden. En waarom nog eens een harmonica bij de hand nemen, Marshall Gill, als je je gitaar zo kan laten scheuren? Maar het absolute hoogtepunt van dit optreden kwam voor ons net ervoor. De broeierige sfeer en metaalachtige klanken achter het glockenspielmelodietje van Dean White kondigden al aan dat er iets moois op komst was. 'Between Dog And Wolf' bouwde langzaam op tot de ritmiek der gitaren je finaal meesleepte in de soms apocalyptische roes van Sullivans indrukken uit het schemerduister. Fraai! Voor wie New Model Army niet op de voet volgt, kunnen we nog meegeven dat er twee jaar geleden een documentaire op DVD uitgekomen is die het verhaal van de band tothiertoe vertelt en die ook 'Between Dog And Wolf' heet. En dan nog dit als eindnoot. "Why do we never play Belgium?" vroeg de zanger zich op een bepaald moment terecht af. We vragen het ons ook af. Als The Kids overal te lande spelen zonder ooit iets nieuws uit te brengen kan New Model Army dat zeker en zij vernieuwen tenminste. En wat ze met de Antwerpenaars gemeen hebben…"they always deliver", zoals de Engelsen het zo mooi zeggen. Dus Belgische concertorganisatoren als u toch nog eens rechttoe-rechtaan intense rock zonder divagedrag op uw affiche wil zetten wacht niet nog eens tien jaar want de kans is dan weer wat groter dat u Justin Sullivan met wandelstok en enkel een akoestische gitaar mag verwachten. Overigens niks mis mee. Anderzijds om NMA in een veredeld parochiezaaltje te laten optreden hoef je ze niet van het verre eiland te halen. Daarvoor staan er te veel strepen op hun legeruniform.
Setlist: Burn The Castle/ Winter/ Space/ Part The Waters/ Eyes Get Used To The Darkness/ Fate/ Devil/ Angry Planet/ Drifts/ Born Feral/ Die Trying/ Stormclouds/51st State/ Whitecoats/ Autumn/ Island
Bis 1: Strogoula/Between Dog And Wolf
Bis 2: Poison Street
Kris TIECK
21/10/2016
---