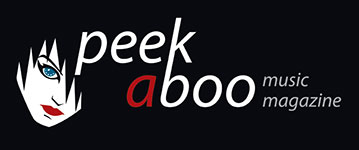 like this cd review
---
SAVAGES
Adore Life
Music
•
CD
Post Punk
[94/100]

Matador Records
12/02/2016, Benny CALUWE
---
When The Wombats invited us on the dance floor with the slogan Let's Dance To Joy Division, the post-punk revival was going on for some years then. When in the first half of the years 2000 bands such as Arctic Monkeys, Editors, Franz Ferdinand, Interpol and The Strokes became successful with a wide audience, many others bands followed and floated joyfully on the waves of the post-punk revival. Luckily now and then a band emerges that causes waves themselves. And the London based girls are causing fierce waves that are violently crushing the embankment.

On the cover of Adore Life you see Jehnny Beth's fist on a white background. Her hand is decorated with spiky rings. Rarely a cover was that representative for the album's content. Furiously, she clenches her fist, ready to give you a whack. A striking image. Adore Life is a gem with sharp edges.

So you can expect some chunky post-punk. Joy Division is an obvious reference, just as Siouxsie And The Banshees. Jehnny Beth (born Camille Berthomier) rages on like Siouxsie Sioux did in her best days. But Savages is no clone. Gemma Thompson's guitar play is varied with sounds that remind me of Bauhaus, altered with post-rock passages and rags 90's noise-rock.
Actually all band members get the chance to shine. Compared to their Mercury Prize nominated debut Silence Yourself, the rhythm section is more prominent in the foreground. Because the production work was done by Danish electronic musician Anders Trentemoller (from the fantastic track Moan)? Especially Ayse Hassan impresses with her propulsive bass play. Drummer Faye Milton also chips in.
The Answer is an effective opener. Love is the answer, the front woman of French origin sings. If you ask what the central theme of Adore Life is, then love is the answer. Don't expect romantic stuff. Adore Life is about the unrest love causes, about jealousy, lust, flirting, desire and sexual discovery. If you don't love me, don't love nobody, Jehnny sings in The Answer. Love is a disease, it sounds in Sad Person. The semi-ballad Adore is about love for life.
The Answer is a superb opening track, it catches the listener's attention immediately. It's followed by Evil and Sad Person. Two songs with a great vibe and Ayse's bass as the binding factor. Adore and Slowing Down The World seem to be slower tracks, although both have firm moments. In Adore Jehnny sings: I will die, maybe tomorrow. So I need to say I adore life, with the flair of Morrissey. Tears in the eyes, but fist in the air.
I Need Something New starts with an eye wink to PJ Harvey and ends with an outro reminiscent of Sonic Youth. Is it love? Or was it boredom that took me up your bedroom?, Jehnny wonders in When In Love. In Surrender you hear a guitar that reminds us slightly of experimental new wave.
This is what you get when you mess with love, it sounds accusingly. In T.I.W.Y.G you hear the double bass drum going wild. Here you hear the trash metal influences the girls pointed at in their interview with a Belgian magazine. "Pure Slayer!" The album ends with the slow and eerie Mechanics.
Forget L7. And although I'm afraid to say it: forget Hole. From now on Savages is the most vicious female rock band. They play post-punk as intended. Post-punk with dark and sharp edges. Veritable and sincere post-punk. Why hipster rock of Maximo Park, The Hives, The Rapture and The Fratellis is labelled as post-punk isn't clear to me, and I doubt it ever will be. Savages, however, really revives post-punk.
Benny CALUWE
12/02/2016
---
Toen The Wombats ons op de dansvloer riepen met de leuze Let's Dance To Joy Divison, was de post-punkrevival al geruime tijd aan de gang. Toen in de eerste helft van de jaren 2000 bands als Arctic Monkeys, Editors, Franz Ferdinand, Interpol en The Strokes succes oogstten bij een breed publiek, haakten tal van groepen hun wagonnetje aan deze trend en lieten ze zich "vrolijk" meedrijven op de post-punkgolf. Gelukkig duikt er op tijd en stond een band op die zelf golven veroorzaakt. Savages is zo een band. En die meiden uit Londen veroorzaken heftige golven die stevig op de dijk inbeuken.

Op de cover van Adore Life zie je de vuist van Jehnny Beth op een witte achtergrond. Haar hand is versierd met ringen die er vervaarlijk stekelig uitzien. Zelden is een platenhoes zo representatief voor de inhoud van het album. Witheet van woede balt Jehnny haar vuist, klaar om je een oplawaai te verkopen. Een treffend beeld. Adore Life is een juweeltje met scherpe randen geworden.

Verwacht je dus aan een portie potige post-punk. Joy Division is een voor de hand liggende referentie. Net als Siouxsie And The Banshees. Jehnny Beth (geboren als Camille Berthomier) gaat immers tekeer zoals Siouxsie Sioux in haar beste dagen. Maar Savages is niet de dertiende in een dozijn. Het gitaarspel van Gemma Thompson is gevarieerd. Piepend gitaargeluid dat herinneringen oproept aan Bauhaus en die worden afgewisseld met post-rockpassages en flarden jarennegentignoiserock.

Eigenlijk krijgen alle groepsleden de kans om te schitteren. Ten opzichte van hun voor de Mercury Prize genomineerde debuutplaat Silence Yourself, treedt de ritmesectie meer op de voorgrond. Misschien zit de productie door elektromuzikant Anders Trentemoller (ja, die Deen van het fantastische Moan) daar voor iets tussen. Vooral Ayse Hassan imponeert met haar voortstuwende bas. Ook drumster Faye Milton doet haar duit in het zakje.
De plaat gaat furieus van start met The Answer. Love is the answer, zingt de frontvrouw van Franse origine. Liefde is het antwoord op de vraag wat het centrale thema van Adore Life is. Verwacht je niet aan romantisch gedoe. Adore Life gaat over de onrust die met liefde gepaard gaat: jaloezie, lust, flirten, vurig verlangen en seksuele ontdekking. If you don't love me, don't love nobody, zingt Jehnny in The Answer. Love is a disease weerklinkt het in Sad Person. De semi-ballade Adore gaat over liefde voor het leven.
The Answer is een doeltreffende openingstrack - als luisteraar ben je meteen bij de les, en hij wordt gevolgd door Evil en Sad Person. Twee nummers met een heerlijke vibe en de bas van Ayse als bindende factor. Tijdens Adore en Slowing Down The World wordt schijnbaar even gas teruggenomen. Schijnbaar, ook deze tragere songs komen bij momenten stevig uit de hoek. In Adore zingt Jehnny met de flair van Morrissey: I will die, maybe tomorrow. So I need to say, I adore life. Tranen in de ogen, maar met de vuist in de lucht.
I Need Something New begint met een knipoog naar PJ Harvey en eindigt met een Sonic Youth-achtige outro. Is it love? Or was it boredom? That took me up your bedroom?, vraagt Jehnny zich af in When In Love. In Surrender hoor je een gitaar die lijkt weggelopen uit experimentele new wave.
This is what you get when you mess with love, klinkt het beschuldigend. In T.I.W.Y.G. gaat de dubbele basdrum ook heftig te keer. Hier hoor je de trashmetalinvloeden waar de meiden naar verwezen in het HUMO-interview. Puur Slayer. Het album eindigt met het trage, spookachtige Mechanics.
Vergeet L7. Hoewel ik niet goed durf, zou ik zelfs zeggen: vergeet Hole. Savages is vanaf heden de venijnigste vrouwelijk rockband. Ze spelen post-punk die post-punk is, met donkere en scherpe randen. Post-punk met weerhaken, waarachtig en oprecht gebracht. Geen hipstersrock door brave koorknapen die hun stoute schoenen aantrekken. Waarom bands als Maximo Park, The Hives, The Rapture en The Fratellis tot de post-punk revival worden gerekend is mij niet meteen duidelijk (en ik betwijfel of het dat ooit wordt). Savages daarentegen doet de post-punk werkelijk herleven.
Het nieuwe jaar is nog jong. Adore Life nu al tot album van het jaar uit te roepen is uiteraard voorbarig. Maar dat Savages zal opduiken in de eindejaarlijstjes, daar twijfel ik niet aan. Dat staat als een paal boven water.
Benny CALUWE
12/02/2016
---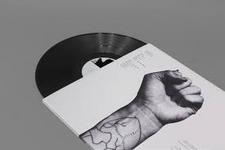 ---