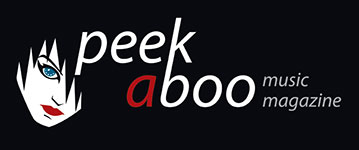 like this cd review
---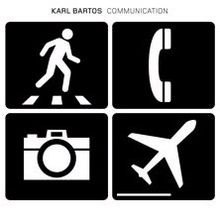 KARL BARTOS
Communication
Music
•
CD
Electronics
[77/100]

Trocadero
09/02/2016, Didier BECU
---
Reportedly, Karl Bartos refuses to answer any question about Kraftwerk during interviews. That is kind of normal as the ex-drummer of Kraftwerk (who also was involved in The Man Machine) wasn't exactly good friends with Florian Schneider and Ralf Hütter. Bartos was bored by the laziness of the other Kraftwerk members and he decided to start his own music project. In total there were three of those, but none was successful, and so Bartos started a solo career. In 2003, he released his first solo album Communication on Home Records, which was distributed by Sony. It was not what you call a breakthrough, but because of his Kraftwerk-past, Communication became a real cult album that is hard to find now. The CD is now re-released and remastered by Michael Schwabe.

Bartos won't like to hear it, but even if his songs are fantastic and irresistible, automatically you think of Kraftwerk. Maybe the tracks are more poppy than those by his German colleagues with the red shirt and black tie, but in almost every song (except Life) you hear those same robotic vocoders which are typical for Kraftwerk. There is nothing wrong with that, because there are hundreds of Kraftwerk clones. And if there is someone who has the right to be one, then it certainly is the man who helped to compose the classics.

Admittedly, sometimes it's all just too much, as for example Camera Obscura almost sounds like a blueprint of The Robots. Anyway, Communication is irresistible synthetic art!
Didier BECU
09/02/2016
---
Naar verluidt wil Karl Bartos tijdens interviews geen enkele vraag meer over Kraftwerk beantwoorden. Dat is allesbehalve vreemd, want de ex-drummer (die ook betrokken was bij het componeren van The Man Machine) schoot allesbehalve goed op met Florian Schneider en Ralf Hütter. Bartos kon zich niet vinden in de luiheid van de andere Kraftwerk-leden en hij besloot om zijn eigen muziekproject te beginnen. In totaal waren dat er drie, maar geen enkel kwam echt van de grond, totdat Bartos in 2003 het gewoon solo probeerde. In 2003 verscheen zijn eerste soloplaat Communication op Home Records, dat door Sony werd verdeeld. Van een echte doorbraak kan je niet spreken, maar door zijn Kraftwerk-verleden werd Communication een echte cultplaat die nu onvindbaar is. De cd die over digitale communicatie gaat, is nu opnieuw uitgebracht en geremasterd door Michael Schwabe.

Bartos zal het zelf niet al te graag te horen, maar hoe fantastisch en onweerstaanbaar zijn composities ook zijn, toch denk je automatisch aan Kraftwerk. Misschien zijn de tracks iets meer poppy dan bij de Duitse vrienden met het rode hemd en de zwarte das, toch hoor je in bijna alle liedjes (behalve Life) dezelfde robotachtige vocoders die typisch zijn voor Kraftwerk. Daar is niets mis mee, want er zijn honderden Kraftwerk-klonen en als er eentje recht heeft om dat te zijn, dan is het zeker de man die meehielp aan het schrijven van de klassiekers.

Toegegeven soms is het allemaal net iets te veel van het goede (Camera Obscura klinkt bijna als een blauwdruk van The Robots), desalniettemin is Communication onweerstaanbare synthetische kunst!
Didier BECU
09/02/2016
---