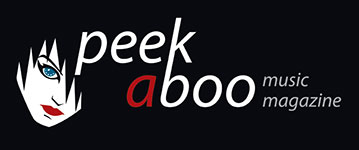 like this vinyl review
---
THOMAS KÖNER
Tiento de la Luz
Music
•
Vinyl
Ambient
•
Electronics
•
Neoclassical
[85/100]

Denovali Records
09/02/2016, William LIÉNARD
---
Thomas Köner's new album Tiento de la Luz is the second part of a musical trilogy that began with Tiento de las Nieves (2014) and will be concluded with Tiento de la Obscuridad this fall or early next year. Köner has given the albums a Spanish name because he previously came in contact with the music of the Spanish composer Antonio de Cabezón (1510-1566), whose Tiento del Primer Tono (1570) he arranged and performed in response to an invitation of the Frankfurter Gesellschaft für Neue Musik, for which he used gongs, piano and electronics (2012).

A tiento is a musical form that originated in Spain in the fifteenth century. Initially, tientos were written for harp, harpsichord, organ and vihuela (a kind of guitar). In later centuries, they were exclusively composed for keyboard instruments, especially organs. That was the instrument for which Antonio de Cabezon wrote his tientos and that brought him international fame. On Tiento de la Luz, Thomas Köner retains the electronics and the piano, and he adds percussion and viola de gamba. The album sounds dreamy and the compositions are rather minimalist in style, which means that large arrangements and heavy instrumentations are avoided. By the way the piano is used, the album is reminiscent of the album Upon Contact (2015) by Bruno Sanfilippo, who uses a similar approach, with a similar atmosphere and tone as a result. The six compositions on Tiento de la Luz (numbered from 1 to 6) are all in the same style. Sometimes the piano sounds more to the fore, but the electronics dominate the soundscape regularly, while the viola de gamba murmurs softly in the background. Percussion is added summarily.

As a result, Tiento de la Luz sounds much more like a neoclassical than an electronic album. We put the album alongside big and small names such as Ludovicus Einaudi, Innerwoud, Bruno Sanfilippo Bruno Bavota and Max Richter. Meanwhile, Thomas Köner proves that the distance between neoclassical and electronic music is shrinking in some areas and that symbiosis will most certainly be beneficial for contemporary classical music.

Great album for fans of the aforementioned composers and performers.
William LIÉNARD
09/02/2016
---
Thomas Köners nieuwe album Tiento de la Luz is het tweede deel van een muzikale trilogie die begon met Tiento de las Nieves (2014) en die hopelijk dit najaar of begin volgend jaar een vervolg krijgt met Tiento de la Obscuridad. Köner heeft de albums een Spaanse naam gegeven en dat komt omdat hij eerder in aanraking kwam met de muziek van de Spaanse componist Antonio de Cabezón (1510-1566), wiens Tiento del Primer Tono (1570) hij arrangeerde en vertolkte naar aanleiding van een uitnodiging van de Frankfurter Gesellschaft für Neue Musik, waarvoor hij gong, piano en electronics gebruikte (2012).

Een tiento is een muziekvorm die in de vijftiende eeuw in Spanje ontstond. Aanvankelijk werden er tientos geschreven voor harp, klavecimbel, orgel en vihuela (soort gitaar), vanaf het einde van de 17de eeuw nog uitsluitend voor klavierinstrumenten, met name orgel. Dat was ook het instrument waarvoor Antonio de Cabezón z'n tientos schreef en waarmee hij beroemd werd. In de tracks op Tiento de la Luz behoudt Thomas Köner de electronics en de piano en hij voegt percussie en viola de gamba toe. Het album klinkt dromerig en de composities zijn eerder minimalistisch, wat betekent dat breedvoerige arrangementen en loodzware instrumentaties zijn vermeden. Door de manier waarop de piano wordt gebruikt, doet de plaat een beetje denken aan het album Upon Contact (2015) van Bruno Sanfilippo, die een gelijksoortige aanpak prefereert, met een vergelijkbare sfeer en toon als gevolg. De zes composities op Tiento de la Luz (genummerd van 1 tot 6) liggen qua stijl allemaal in elkaars verlengde. Soms klinkt de piano meer vooraan, andere keren zijn het de electronics die domineren, de viola de gamba ruist meestal heel zachtjes op de achtergrond. De percussie is summier toegevoegd.

Het resultaat is dat Tiento de la Luz veel meer als een neoklassiek album klinkt dan als een elektrowerkstuk. Wij geven het een plaatsje tussen grote en minder grote namen zoals Ludovicus Einaudi, Innerwoud, Bruno Sanfilippo, Bruno Bavota en Max Richter. Ondertussen bewijst Thomas Köner dat de afstand tussen neoklassieke en elektronische muziek op sommige vlakken steeds kleiner wordt en die symbiose kan de hedendaagse klassieke muziek alleen maar ten goede komen.

Prima album voor fans van eerder genoemde componisten en uitvoerders.
William LIÉNARD
09/02/2016
---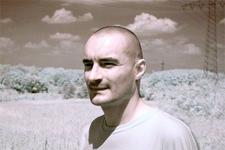 ---