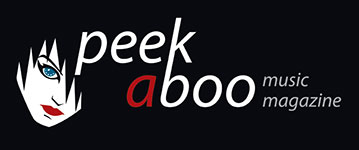 like this cd review
---
VOID VISION
Sub Rosa
Music
•
CD
Electronics
•
Minimal
[86/100]

Mannequin
08/02/2016, Didier BECU
---
Seven years ago, Weird Records created a phenomenal boom in the minimal wave scene. Bands like Led Er Est Martial Canterel, Xeno & Oaklander and Automelodi suddenly became popular. Even if Void Vision (then a duo) released nothing on the label, it was part of the Wierd scene. The single In 20 Years was released on Blind Prophet (the label of Sean Ragon of Cult Of Youth) and a split album with Vice Device, but then everything went quiet, at least in terms of releases. Recently and after the maxi Sour, Mannequin Records released Sub Rosa, a kind of compilation which includes everything by Void Vision (that meanwhile became Shari Vari's solo project).
One is irresistible minimal wave with a touch of Italo Disco. Maybe it's because of the seductive voice of Shari Vari, but after three (or is it two?) spins only, you become hopelessly devoted. Everything Is Fine does the same, but from the third track on (Hidden Hand) Shari adds tons of melancholy in her compositions, so it feels like you're listening to the best of Xeno & Oaklander. The song is very danceable, but thanks to the weird electronics (think of Vangelis in a minimal way) it also is unique.

Sour is the most excellent track you will find on this CD. It sounds very 80s, it even has a Miami Vice-sense, and yet, it sounds very contemporary (and yes, sexy too)!

It might not have been Shari's intention, but in To The Sea, Void Vision sounds like the electronic dark wave of The Frozen Autumn. Beautiful and (even though we are repeating ourselves) highly addictive.

Slown Dawn is a lovely instrumental and an ideal opportunity if you want to daydream on some synthetic sounds. With Vulgar Display, Shari wakes you out of your reverie, as the jittery electro beats make you dance again. Think of Miss Kittin or something like that, simply brilliant!

In 20 Years simply sounds like the kind of synth melody that Fad Gadget could write, complemented with the metropolitan, still futuristic sound of Kraftwerk.

Queen Of Hearts has a mystical character, a song you have to unfold note after note. Shari's voice is the poison that you breathe. Irresistible minimal.

Sour is also included in the Vanzetti and Sacco-remix, and yes the name reveals it all: this is pure Italo Disco!
Sub Rosa by Void Vision belongs to the list of Linea Aspera, Xeno & Oaklander or Automelodi: sublime minimal pop!
Didier BECU
08/02/2016
---
Zo'n zeven jaar geleden zorgde Weird Records voor een fenomenale boom in de minimal wave-scène. Namen als Led Er Est, Martial Canterel, Xeno & Oaklander en Automelodi werden plotseling bekend. Ook al bracht Void Vision (toen nog een duo) niets op het label uit, was het door z'n optredens ook een deel van de Wierd-scène. Er verscheen de single In 20 Years op Blind Prophet (het label van Sean Ragon van Cult Of Youth) en een splitalbum met Vice Device, maar toen werd alles (ten minste op releasevlak) een beetje stil. Tot op het moment dat Void Vision (wat ondertussen het soloproject van Shari Vari was geworden) werd opgevist door het Italiaanse Mannequin Records. Na de maxi Sour, is Sub Rosa een soort van compilatie die alles van Void Vision omvat, en wat een plaat is dat geworden!
One is onweerstaanbare minimal met een vleugje Italo-disco. Misschien komt het door de verleidelijke stem van Shari Vari, maar na amper drie (of zijn het er twee?) luisterbeurten raak je er hopeloos aan verslaafd. Everything Is Fine is van hetzelfde kaliber, maar vanaf de derde track (Hidden Hand) gooit Shari er een hele portie melancholie bij waardoor Sub Rosa lijkt op (zeg maar) het beste van Xeno & Oaklander. Het lied is uiterst dansbaar, maar dankzij de vreemde elektronica (denk aan Vangelis op een minimale wijze) wordt het tevens een uniek geluid.

Sour is het mooiste wat je op deze cd vindt. Het klinkt enorm 80s, er is zelfs een bepaald Miami Vice-gevoel in verwerkt, en toch klinkt het ontzettend hedendaags (en jawel, sexy)!
Het zal wellicht niet de bedoeling zijn, maar op het bedwelmende To The Sea gaat Void Vision een beetje in de richting van de elektronische dark wave en klinkt Shari een beetje als The Frozen Autumn. Mooi en (ook al vallen we in herhaling), het is uiterst verslavend. Slown Dawn is een heerlijke instrumental en ideaal geschikt als je van plan bent om weg te dromen op synthetische klanken. Met Vulgar Displays wekt Shari je meteen uit je dagdromerij, want de nerveuze elektrobeats zorgen ervoor dat je meteen aan het dansen slaat. Denk aan Miss Kittin of zoiets, gewoon geniaal!
In 20 Years klinkt gewoonweg geniaal, het soort synthmelodietje waar ooit Fad Gadget een patent op had, aangevuld met de metropolisachtig, nog steeds futuristische, klanken van Kraftwerk.
Queen Of Hearts heeft een mystiek karakter, een song die je noot na noot moet ontvouwen, Sharis stem is het gif dat je inademt. Onweerstaanbare minimale pracht.
Sour wordt ook nog eens opgevoerd in de Vanzetti & Sacco-remix, en jawel de naam verraadt alles: dit is pure Italo Disco!
Sub Rosa van Void Vision hoort thuis in het rijtje van Linea Aspera, Xeno & Oaklander of Automelodi: onweerstaanbare minimal pop!
Didier BECU
08/02/2016
---