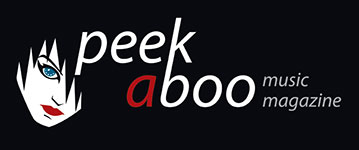 like this cd (ep) review
---
THE FALL
Wise Ol' Man
Music
•
CD (EP)
[86/100]

Cherry Red Records
10/02/2016, Didier BECU
---
Next month, Mark E. Smith is 59 years old, and after 36 years he can proudly claim that he made 97 records (at least if you also add the compilations) with his alter ego The Fall. Granted, even the biggest Fall fanatic will admit that the level was not always of the same height, but you never can accuse the Mancunian of compromising during his career. On the contrary, arrogance was his trademark. His fellow musicians are foot soldiers. He regularly dismisses them as a ruthless capitalist. He thinks it's funny (in a way it is) to bully his colleagues by intentionally disrupting their instruments. And if anyone has anything to say about it, he replies: I am The Fall. And he is. It might seem as if Smith knows only one trick, but he uses so many variations that it sounds innovative again and again. And if there's one man who has the right to call himself a punk, then it's Mark E. Smith.
After last year's Sub-Lingual Tablet, Mark E. Smith returns with a new EP that features seven songs.
Wise Ol 'Man is quite poppy according to Fall standards (think Telephone Thing) with a sound that is reminiscent to the days of Reformation! Post-TLC. The core is a powerful melody, surrounded by sheer chaos. Indeed, The Fall at its best! An instrumental version of the track is added as well.

That poppy character is completely lost in All Leave Cancelled, a composition that allows Smith to spit out whatever he dislikes. Venice With Girls is again a messy Fall-anthem, noise punk rock without compromise!

During Dedication Mark E. Smith juggles with uneasy electronics, just like he did in The Infotainment Scan. It surely is a cacophony, but one that's made by a genius! And no, even after 97 records, Smith never sounded so angry.

Even if you don't understand one word of it, the way Smith sings on Facebook Troll says enough about his views on social media.

With the new EP, The Fall will not win any fans, but her won't loose any. Routine, but still sublime!
Didier BECU
10/02/2016
---
Volgende maand wordt Mark E. Smith 59, en na 36 jaar kan hij met trots zeggen dat hij met zijn alter ego The Fall 97 platen heeft gemaakt (ten minste als je er de compilaties bijtelt). Zelfs de grootste The Fall-fanaat zal toegeven dat het niveau niet altijd even hoog was, toch kan je de man uit Manchester er nooit van beschuldigen dat hij in zijn carrière ooit één compromis maakte. Integendeel zelfs, Mark E. Smith heeft van arrogantie gewoon zijn handelsmerk gemaakt. Zijn medemuzikanten zijn voor hem louter voetvolk. Regelmatig ontslaat hij z'n medewerkers als een echte kapitalistist. Ook live houdt hij ervan om zijn collega's te pesten door bijv. opzettelijk hun instrumenten te ontregelen. En als daar iemand iets over zegt, antwoordt Smith gewoon: I am The Fall. En dat is hij ook. Steeds lijkt het alsof Smith maar één trucje kent, maar hij verzint er zo veel variaties op dat hij uiteindelijk iedere keer met iets vernieuwend tevoorschijn komt. En als er één man is die zich een punk mag noemen, dan is dat Mark E. Smith.
Na Sub-Lingual Tablet van vorig jaar laat Mark E. Smith er alweer geen gras over groeien en staat hij er opnieuw met een ep met zeven songs.
Wise Ol' Man is naar Fall-normen vrij poppy (denk aan Telephone Thing) met een geluid dat teruggrijpt naar Reformation! Post-TLC. De kern is een krachtige melodie die wordt omringd door pure chaos. Inderdaad, The Fall op zijn best! De song is ook als instrumental toegevoegd.
Dat poppy karakter gaat volledig verloren op All Leave Cancelled, een compositie over Smiths ongenoegen over alles en nog wat. Venice With Girls is opnieuw lekker rommelig, noisepunkrock zonder toegevingen!
In Dedication goochelt Smith opnieuw met ontoegankelijke electronica zoals hij dat deed op The Infotainment Scan. Een kakofonie is het zeker, maar wel de kakofonie van een genie! En neen, zelfs na 97 platen klonk Smith nog nooit zo nijdig als op deze track.
Ook al begrijp je er geen woord van, verraadt de manier waarop Smith op Facebook Troll zingt, veel over zijn mening over de sociale media.
Met zijn nieuwe ep zal The Fall geen fans winnen, maar er ook geen verliezen. Routineus subliem!
Didier BECU
10/02/2016
---