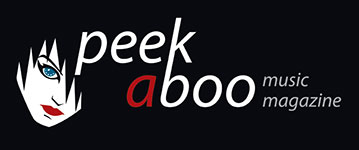 like this cd / vinyl / digital review
---
RIDE
This Is Not a Safe Place
Music
•
CD / Vinyl / Digital
Alternative Rock
[95/100]

Wichita Recordings
18/10/2019, Kevin BURKE
---
Oxford based outfit Ride return, delivering their sixth album, and second since their 2014 reunion. Following up the impressive 2017 Weather Diaries release was never going to be an easy task, however This Is Not a Safe Place comes very close, and at moments succeeds. Perhaps the greatest task for Ride, along with the duo of Mark Gardener and Andy Bell is moving the sound forward while still appealing to those who bought Going Blank Again. A progressive feel with a nostalgic edge, at times This Is Not a Safe Place displays this quality majestically, at other times it as if the band tries to hard and becomes muddled under the pressure to please everybody.
That said this is a fine album, one which contains songs which will translate perfectly into the bands live repertoire. Opening with the shoe-gaze, industrial assault of "R.I.D.E", crunching with distortive thunder as the band start off in full flight. The sound switches back to early days vibes and wondrous harmonies on "Future Love". Enjoyable, and that nostalgic quality is sweetly dripping from every melodic string.
The scope of the album seems to be the contrast between tracks, hard core noise to beautifully drenched works, "Repetition" holds both these characteristics, at times the track gets weighed down with ideas or techniques. It as if it cannot decide what it wants to be, soft or hard, with tempos that disjoint from one another. However, then comes the excellent "Kill Switch", a dramatic dose of social commentary underscored by an amazing, raw performance by the band.
Ride take the dreamy pop vibrations to another level on "Clouds of Saint Marie", a track which sails by effortlessly. This is a shining example of what Ride do best, the singalong chorus against a wall of instruments which compliment each other. Whereas "15 Minutes" is again stripped back with an almost out-of-tune guitar jangling along purposely, though it holds its own charm especially as it breaks into distortion unexpectedly. "Jump Jet" is one of the standouts, the balance is delivered with an ethereal appeal, even the nine-minute album closer, the organ driven "In This Room" doesn't go too far off course.
At times this record surpasses the previous Weather Diaries, which is uncommon with reunion albums, the fact they become stronger is an anomaly. It becomes obvious that this is what Ride are attempting here, to outdo what they have done, and push the musical boundaries further. When it works on This Is Not a Safe Place it is spectacular, when it doesn't it fades into the forgettable territory. With more good than bad points, Ride has nailed it again, hopefully down the line we will be talking about another album of new material as good as this.
Track List:
R.I.D.E.
Future Love
Repetition
Kill Switch
Clouds of Saint Marie
Eternal Recurrence
15 Minutes
Jump Jet
Dial Up
End Game
Shadows Behind the Sun
In This Room
For More Info;
Kevin BURKE
18/10/2019
---