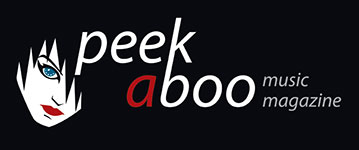 like this cd / vinyl review
---
A CERTAIN RATIO
ACR-Box
Music
•
CD / Vinyl
New wave
•
Post Punk
[90/100]

Mute
26/07/2019, Paul PLEDGER
---
Although most of A Certain Ratio's output has been reissued since the '80s via Creation, LTM and Soul Jazz Records, Mute are the first label to concentrate on the entire catalogue with respectful coloured-vinyl represses and a double-vinyl compilation set. Not surprisingly, this "warts and all" box set goes a lot further in demonstrating ACR's art, coming armed with rare singles, b-sides, demos, session tracks and works in progress. It is a long overdue true labour of love, simply fizzing with funk and creativity.

Formed in 1977, ACR's first commital to vinyl was two years later in the form of the single All Night Party, a drummerless grinder of a track that, along with its morose b-side The Thin Boys, recalls Velvet Underground and Suicide rather than later influences like Studio 54, The Meters or samba from South American beaches. Although this career spanning box set begins with a few of the Hannett era gems that set them on their way, it's the Latin flavoured mid-period that rightly occupies a fair chunk of this multi disc appraisal.

More or less chronologically arranged, the first third of the box covers the To Each, Sextet and Force eras before diverting attention to the post-Factory periods with A&M and Rob's Records. Critical acclaim started to wane somewhat unjustly when the band inked a deal with a major but the likes of The Big E, Every Pleasure, River's Edge and Stadium (aka Your Little World) in demo form and the ravey Spirit Dance reveal a group of seriously competent musicians.

In amongst the many unreleased extras are two readings of Talking Heads' Houses in Motion, destined to be the stuff of legend with or without Grace Jones' proposed but unrecorded vocals, studio rarities such as the urgent Some Day, the smooth and funky Bitter Pill and the curious crossbreeding of Flight and Won't Stop Loving You (Flight Won't Stop). It's also great to revisit the high-end Greetings Four cuts, especially the non-album The Runner, and the experimental dub trilogy of Sommadub, Funaezekea and Abracadubra.

The accompanying booklet is just as absorbing - lots of unseen photos and thoughtful liner notes make for essential reading, with Donald Johnson's Wythenshawe tales being illustrated with a QR code linked to the various formative locations via Google Maps. Nice touch.

Overall, the whole package is worth the money, is consistently informative throughout and given the welter of uncovered studio demos on here, has no track below standard. Even the relatively simple stripped back electronic nu-soul of Fruit Song doesn't fail to bring joy to the soul.

All that remains now is for the release of a well recorded and mixed live album to truly celebrate ACR's ouevre. Bring your whistle and bring the noise.
Paul PLEDGER
26/07/2019
---