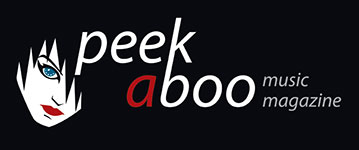 like this cd review
---
A CERTAIN RATIO
Sextet
Music
•
CD
Post Punk
[100/100]

Factory Benelux
16/11/2014, Paul PLEDGER
---
1982 saw the release of many a key indie-label album - Garlands by Cocteau Twins, Chronic Town by REM (on little known IRS), Junkyard by The Birthday Party, Hex Enduction Hour by The Fall and A Broken Frame from Depeche Mode all spring to mind. However, taking a great leap forward in the name of consistency with their second proper album were Factory hopefuls A Certain Ratio.
With Brit-funk and jazz-fusion receiving mainstream exposure via Level 42, Central Line and Beggars and Co, and with stablemates New Order falling a little short with debut-album Movement (in the eyes of the media, at any rate), ACR must have fancied their chances as the rulers of the Northern roost. Scrub that, the national roost. After all, Sextet is as good a sophomore album as you could get at the time and better than many debuts (including their own) or second attempts - more consistent than Garlands, less of a brain-muddle than Junkyard and certainly more atmospheric than the patchy A Broken Frame, it seems a travesty that Fac 52 didn't get the plaudits it deserved. It did earn ACR their only hit album - number 53 for 3 weeks, fact fans - and heralded the arrival of some femininity in the form of Martha Tilson on vocals. Clearly, their time in NYC had fired up a still relatively young outfit.
For its 32nd anniversary, Factory Benelux have paired the original Sextet album up with a further CD of related session tracks and extended mixes (punningly called Sextras), including two unreleased songs from the period. It's about time some proper bonuses were paired with this colourful album that boasted neither previous go-to producer Martin Hannett (too many disagreements) or sleeve maverick Peter Saville. Instead, the band guided themselves through live favourites Knife Slits Water (there are three pin-sharp versions on here in total), Skipscada and Rialto, plus the favoured single Waterline and dressed it all up with a delightful Denis Ryan painting that offered some idea as to the contained album's latent dry-throat funky heat.
Lucinda, Crystal and Below The Canal are also worthy tracks, all possessing that dark grimy edge of Ratio's previous album To Each, yet now with added technicolour and tight-ass beats. But excellent though Sextet is, disc two of this set reveals some superior treasures. Two Peel Sessions demonstrate a tougher and more incisive approach, particularly on versions of Touch (eventually toned down for next album I'd Like To See You Again) and Day One which frankly urinates over the album version.
And then there are those two rare session tracks. Although smacking slightly of works-in-progress, Who's To Say? is the equal of any underground instrumental brit-funk tune of the time. You also get the rib-cage rattling tremor of the 12" mix of Knife Slits Water and its oddball b-side medley Kether Hot Knives (which pairs a new Latin-jazz instrumental with a stripped-back minimal mix of another future album-track, this time Hot Knights). Add in a cassette-only version of World Cup 'theme' Si Firmir O Grido and you have quite a package that sounds 32 minutes old, not 32 years.
Sextet is like one long carnal, drink-fuelled holiday in the Balearics, Bondi Beach and Blackpool, all rolled into one big fat hour and a half of hot-footed hedonism.
This review also appeared on Flipside Reviews
Paul PLEDGER
16/11/2014
---