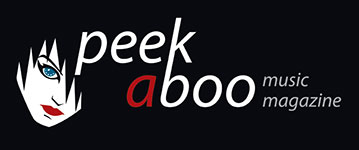 like this cd review
---
ENZO KREFT
Control
Music
•
CD
Dark Electro
•
Synth Wave
[100/100]

Wool-E Discs
10/07/2019, Danny QUETIN
---
Of course there were times when science fiction was laughed at with some sarcasm and entertainment just because they were solely inventions and ideas of what might happen in the future. So many years later it turned out a lot of it is actually not that far fetched. William F. Nolan wrote his 'Logan's Run' in the spirit of the 23rd century, not realising that robots would do more harm than good even a few centuries earlier. Or where in 'Brave New World' the soma-paradise is presented as a world full of technology and noted that this technology in particular could become a danger for every individual. And what to think of George Orwell, who already mentioned in 1946 a totalitarian regime that destroys the individuality of humanity.
Dystopia is getting closer and Enzo Kreft has understood that very well because 'Control' also has this concept. A vision focused on a future without ones own input. It is no longer science fiction. Before you even realise it, it becomes a reality.
This line of thought therefore serves as a guideline for 'Control' which, since the resurrection of Enzo Kreft, succeeds albums such as Turning Point and Wasteland. Conceptual being, the robot, the chip and all kinds of electronic cabling, reproduced in a comprehensive way by, yet again, electronic sounds like only Enzo Kreft has been able to display ever since.
Once the chip is implanted, 'Scanned' immediately provides a solid build-up in order to transform fully into the same evolution Enzo Kreft himself illustrates musically. 'Cyborg' is almost instrumental, where words are superfluous and you can actually hear the robots marching. Just like 'Virtual Happiness', which manages to convey the gloom of happiness with its soundscape. The same field of tension is in 'Book Burnings', supported by excerpts from 'Fahrenheit 451' and 'The Burning Of The Books 10 May 1933'.
Acute danceability is displayed by 'Biometrics' and even more so by 'In My Head'. The title of the latter track in particular is well chosen, as it keeps on echoing in your head for a long time, even without a chip implanted yet! 'Mindshift' could be a Kraftwerk 3.0 track or, you could better call it Kreftwerk. 'Connected' does not need electrodes to remain stuck in the head forever while the black background of 'The Milgram Experiment' is in its own unique way the interpretation of the experiment of the same name by psychologist Stanley Milgram who, through various analyses, investigated the reaction of obedience to authority.
Kreft manages to illustrate perfectly the undermining of the manipulation of that authority in 'I'm Not A Robot' and 'Disobedient'. Bearing in mind George Orwell again, 'Imagine A Boot' adds an exciting closure to this complete album.
Without mentioning names, several albums have already been released where content is supposed to be important but where sadly the music is not convincing enough. Or vice versa when content is meaningless. With 'Control' Enzo Kreft knows how to summarise both ingredients in a superior way. A better soundtrack to a dystopian world is almost unthinkable. I will gladly be guided by this bald gentleman, dressed in a long black coat and wearing sunglasses. And I don't even require a chip implant to do that!
Danny QUETIN
10/07/2019
---
De Nederlandstalige bespreking kan u hier lezen bij onze collega's van Dark Entries Magazine!
Danny QUETIN
10/07/2019
---