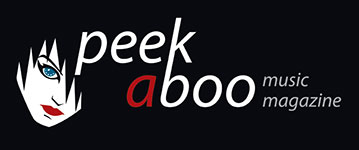 like this cd review
---
SATORI
The Hanging
Music
•
CD
Industrial
[84/100]

Tesco
22/11/2015, Didier BECU
---
Perhaps Satori is one of the most famous industrial acts. The project was founded in the early 80s by Dave Kirby and Rob Maycock. The group released its material on the famous Broken Flag label. Suddenly Maycock left the band and was replaced by Justin Mitchell (the label boss of Cold Spring), but eventually the band split in 1996.

Some years ago, Dave wanted to resurrect Satori, along with Neil Chaney of Pessary. A new album Kanashibari was released on (how could it be otherwise) Cold Spring, there was a split CD with Sutcliffe Jugend, and a live recording on Steinklang, but then the machines went silent.

Until now, because the renowned indus label Tesco just released The Hanging, an amazing album. The disc comes in a cardboard box, and each track has a special cover with photographs that show fear and psychosis. The album begins with a sacred Latin song, but after about two minutes everything degenerates into a mush of distorted electronic sounds that disorganizes your brain. Every sound seems like a drill that is looking for a way through your brain. It hurts, it is destructive, but the feeling is blissful.

Dave Kirby's music is certainly not easy, the quiet passages that sound more like dark ambient, are rather scarce as on The Hanging distortion reigns. The music sounds like a wild beast, a lethal cancer that is attacking a defenseless body. Those who explore these dark sounds, will be rewarded. Highly recommended!
Didier BECU
22/11/2015
---
Satori is wellicht één van de bekendste industrial acts. Het project werd in het begin van de jaren 80 opgericht door Dave Kirby en Rob Maycock. De groep zat op het befaamde Broken Flag label. Plotseling hield Maycock het voor bekeken en hij werd vervangen door Justin Mitchell (de labelbaas van Cold Spring), maar uiteindelijk splitte de groep in 1996. Een paar jaar geleden besloot Dave om samen met Neil Chaney van Pessary Satori nieuw leven in te blazen. Kanashibari verscheen op (hoe kan het ook anders) Cold Spring, er kwam nog een split-cd met Sutcliffe Jugend uit, alsook een liveopname op Steinklang, maar toen werd het opnieuw eventjes stil.
Tot nu, want op het befaamde induslabel Tesco is net The Hanging uitgebracht. De uitgave is ronduit geweldig. Het schijfje zit in een kartonnen box, en voor iedere track is er een aparte hoes ontworpen met foto's die angst en psychose uitstralen. De cd begint met een sacrale Latijnse zang, maar na een tweetal minuten ontaardt alles in een geluidsbrij van elektronische vervormde klanken die je denken desoriënteert. Iedere klank lijkt wel een aanslag, een drilboor die een weg zoekt door de kruin van je hersenen. Het doet pijn, het is destructief, maar het gevoel is zalig.
De muziek die Dave Kirby brengt is zeker niet eenvoudig, De rustige passages, die eerder als dark ambient klinken, zijn eerder schaars, op The Hanging heerst distortie. De muziek klinkt als een ontembaar beest, een dodende kanker die zich een weg baant door een weerloos lichaam. Wie de moeite doet om zich van deze donkere klanken meester te maken, zal er alleen maar rijker van worden. Absolute aanrader!
Didier BECU
22/11/2015
---