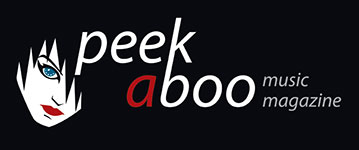 like this cassette review
---
THE SECOND WAVE
Various Artists
Music
•
Cassette
Dark Wave
•
Gothic Rock
•
New wave
[85/100]

Aufnahme + Wiedergabe
11/12/2016, Wim GUILLEMYN
---
This amazing compilation is strictly limited to 200 copies on tape and also available as download. The compiler is none other than Thomas Thyssen of Pagan Love Songs. He focused mainly on the German bands that arose when the scene was still very underground. Most releases come from tapes, CDs and sometimes vinyl. Because of the new influences in British wave, the result was called The Second Wave, which is represented here by gems of different recording quality, beautifully re-mastered to form a consistent whole.
What sort of treasures do we find? Shadow Reich by Catastrophe Ballet for example, from the first EP (1991), in which you hear what has inspired a band like Whispers in the Shadow, Hey Friend by Fallen Apart, Summer Rain by Decay and the spirited VAle of Ice by Pictures of Agony. There are also some less relevant tracks like Two Different Dreams by The Caves (reviving the young The Cure). But on a total of 23 tracks that isn't bad. And we hear demos or live versions of better known bands such as The House of Usher, Love Like Blood and Morbid Poetry. The lesser known bands, like Elephant vs. Bromley, remain upright with respect to the major bands in terms of quality
The Second Wave is an interesting, balanced and impressive compilation that give us a good picture of wave music during the 90s. It tells us that the scene was far from dead and often underestimated. When you love wave, dark wave or goth rock music, you should check this out.
Wim GUILLEMYN
11/12/2016
---
Deze geweldige en strikt tot 200 exemplaren gelimiteerde compilatie verschijnt op tape en download en is samengesteld door niemand minder dan Thomas Thyssen van Pagan Love Songs. Hij focuste zich vooral op de Duitse bands die ontstonden toen de scene nog erg underground was. De meeste releases komen van tape, cd en soms vinyl. Door de nieuwe invloeden in de Britse wave ontstond de The Second Wave. Die tweede golf bevat pareltjes van verschillende opnamekwaliteit, die prachtig geremasterd zijn tot een mooi geheel.
Wat biedt deze schatkamer? Shadow Reich van Catastrophe Ballet uit de eerste ep (1991), waarop je hoort waar bands zoals Whispers in the Shadow de mosterd hebben gehaald. Of Fallen Apart met Hey Friend, Decay met Summerrain of het begeesterende Vale of Ice van Pictures of Agony. Er staan ook enkele minder relevante tracks op zoals de band The Caves die met Two Different Dreams de jonge The Cure doet herleven. Maar op een totaal van 23 tracks valt dit reuze mee. Er staan ook demo's en liveversies op deze release van bekendere namen zoals The House of Usher, Love Like Blood en Morbid Poetry. De minder bekende bands zoals Elephant vs Bromley moeten trouwens kwalitatief niet onderdoen voor hun grotere broers.
The Second Wave is een interessante, evenwichtige en indrukwekkende compilatie die een goed beeld geeft van de wave in de jaren 90 en die aantoont dat de scene verre van dood was en soms onderschat werd. Wie van cold wave, dark wave, gothrock houdt moet dit zeker eens checken.
Wim GUILLEMYN
11/12/2016
---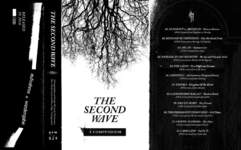 ---