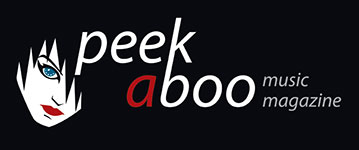 like this cd review
---
OMNIMAR
Start
Music
•
CD
Electro Wave
•
Synth Pop / Electro Pop
darkTunes
29/11/2015, Didier BECU
---
Unfortunately, we rarely hear it, but in today's Russia they know well how to create appealing pop music. We're sure that many pop music lovers regularly shout the lovely words of They're Gonna Get Us by T.A.T.U. when taking a shower, but now it's time for Omnimar.
Just as it was the case with the T.A.T.U.-girls, all songs are extremely commercial. Singer Maria Mar knows very well how to exploit her beauty, while her musical partner Yaroslav (Hal), with whom she founded the band in 2012 in Moscow, neatly wears a tuxedo. After a few singles (often sung in Russian), the two made a deal with the German record label Dark Tunes, and it is no coincidence that this first CD is called Start. Mary and Yaroslav are indeed prepared to conquer Europe with their infectious synthpop.
Although the tunes are catchy (just think of Lady Gaga, the godlike Spectra*Paris or even Blutengel) and could easily end up in the hit parade, the eleven songs on this debut have a dark side (although it stays quite neat, despite the erotic oufits).
Those who hate commercial pop, better not start exploring this duo, but be aware: these Russians are more addictive than you think!
Didier BECU
29/11/2015
---
Natuurlijk komen we er (jammer genoeg) maar zelden mee in contact, maar in Rusland weten ze anno 2015 nog verdomd goed hoe ze aantrekkelijke popmuziek moeten maken. Menig popliefhebber staat wellicht nog geregeld They're Gonna Get Us van T.A.T.U. onder de douche mee te brullen, maar nu is het de beurt aan Omnimar.
Net zoals in het geval van de twee meisjes van T.A.T.U. zijn alle nummers poepcommercieel en weet zangeres Maria Mar maar al te goed hoe ze haar schoonheid moet uitbuiten. Terwijl haar muzikale partner Yaroslav (Hal), met wie ze de groep in 2012 in Moskou oprichtte, mooi in maatpak zit, kleedt Maria zich in allerlei strakke latexpakjes die maar weinig uitleg nodig hebben. Na een paar singles (vaak in het Russisch) hebben de twee een platendeal met de Duitse platenmaatschappij Dark Tunes beet, en het is geen toeval dat deze eerste cd Start heet. Maria en Yaroslav zijn inderdaad helemaal voorbereid om Europa te veroveren met hun aanstekelijke synthpop.
Ook al liggen alle deuntjes lekker in het oor (denk aan Lady Gaga, Spectra*Paris of zelfs Blutengel) en zouden ze met het grootste gemak in de hitparade kunnen belanden, hebben de elf nummers op dit debuut toch een donker kantje (ook al blijft het ondanks de uitdagende pakjes uiterst netjes).
Wie een afkeer heeft van commerciële pop, begint maar beter niet aan de kelk die door dit duo wordt aangeboden, maar bezin eer je begint, deze Russen zijn meer verslavend dan je denkt!
Didier BECU
29/11/2015
---