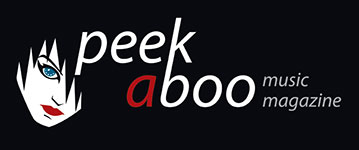 like this cd review
---
FLASH CERO
1988
Music
•
CD
Synth Pop / Electro Pop
•
Synth Wave
[82/100]

Mecanica
29/11/2015, Jurgen BRAECKEVELT
---
We go back to 1986, to Madrid where we find the band Flash Cero (later Zero Flash). Armed with a Roland Juno 60, a Casio 5000, a Simmons drum machine and a few effects as base material, Logytself (synths) and Fan DI Kaox (vocals) started their project. Barely a few weeks later, they were joined by Fran Null (keyboards) and Javier Cruz (percussion).

The first demo was made in 1987: six tracks that the foursome used to find a record company that would take them under its wings. In 1988 they signed a record deal and 1988 (how do you find such a title?) was their first album.

27 years later this techno pop album is reissued by Mecanica Records. The original recordings are remastered and the new artwork comes from the personal archives of the band.

The sound is really 80s, and due to the limited resources we can't really mention the term EBM. It isn't synthpop either. Flash Cero describes the music as techno pop, which is actually the best description! The songs are composed with rhythmic drums, base synths and a flat sounding voice, but one that is perfect for the band's typical sound. Musically, we hear some snatches of early Front 242 and Cabaret Voltaire.

The 1988 re-release is available on LP (350 copies) and CD (250 copies). On the CD you get the nine original songs, plus a number of demos and two live recordings.
Jurgen BRAECKEVELT
29/11/2015
---
We gaan terug naar 1986, toen in Madrid de band Flash Cero (later Flash Zero) het levenslicht zag. Gewapend met een Roland Juno 60, een Casio 5000, een Simmons drummachine en een paar effecten als basismateriaal, gingen Logytself (synths) en Fan DI Kaox (vocals) aan de slag. Amper een paar weken later werden de troepen versterkt met Fran Null (keyboards) en Javier Cruz (percussie).
Het eerste wapenfeit kwam er in 1987: een demo met daarop 6 nummers waarmee het viertal voor het eerst het podium opging om zo een platenfirma warm te maken om ze onder de vleugels te nemen. In 1988 tekenden ze een platencontract en werd 1988 (hoe kom je erop?) hun eerste lp.

27 jaar later wordt dit technopopalbum door Mecanica Records opnieuw uitgebracht. De originele opnames zijn geremasterd en voorzien van artwork dat uit de persoonlijke archieven van de band komt.
De sound is echt 80s, waarbij we nog geen gewag kunnen maken van EBM, gezien de beperkte middelen waarmee de tracks zijn gecomponeerd. Het is ook geen synthpop. Zelf omschrijven ze de muziek als technopop, wat eigenlijk nog het beste verwoordt wat we horen. De songs zijn opgebouwd uit ritmische drums, basissynths en een vlak klinkende stem met weinig ups en downs, maar die toch een bijdrage levert aan het typische geluid van deze groep. We horen flarden van de vroegere Front 242 en Cabaret Voltaire.
De nieuwe uitgave van 1988 is te koop op lp (350 exemplaren) en cd (250 exemplaren). Op de cd krijg je de 9 originele nummers met daarbovenop een aantal demoversies en twee live-opnames.
Jurgen BRAECKEVELT
29/11/2015
---