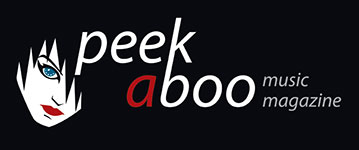 like this cd review
---
DISTEL
Zand
Music
•
CD
Ambient
•
Dark Electro
•
Drone
•
Electronics
[80/100]

Ant-Zen
29/11/2015, William LIÉNARD
---
Zand is the second album by the Dutch formation Distel (the debut being Puur). The album contains four original compositions, a cover of a track by the New York band Suicide (Che) and six remixes of songs by Keluar, Acclimate V.1, Ghost Actor, Black Egg, Veil of Light and Michael Idehall. Zand is released on the German label Ant-Zen, which means that you can expect drone-like soundscapes.
Cell is a quiet, almost ballad-like composition with dark drones in the background, whistling synths to the fore and machine gun-like flashes in between, while Fall gets a higher pace, monotonous drones, synth flashes and vocals that penetrate gently through the sound scape, sometimes whispered, sung at other times, echoing to the sound of powerful electro-drums and thick layers of synth music. The more repetitive Dögn has similar vocals, whiny and playful synths, again dark and buzzing drones and it comes closest to what you might call a normal rock ballad in terms of accessibility. You can imagine that there is interest in this kind of music outside the drone genre. The fourth track is called Regn, which sounds pretty cozy, with soft rustling drones, occasionally muffled percussion, gentle noise and echoing voices as a cathedral choir. It may sound strange but sometimes we thought we heard the fragile and brittle sound of The Nits.
Che is a track from the debut album (1977) by the American band Suicide, with dreamy vocals, buzzing drones and grinding-like synths in between, a quiet rock anthem getting louder electro support afterwards. In Distel's remix version the voices are less prominent and the drones and synths sound darker, quieter and less sharp. It is rather a matter of nuance than of an entirely different approach and it is difficult to choose between the two versions, but the remix version is far more intimate and dreamy.
In Distel's remix version, Carolline (original by Keluar) loses its sonorous tone. The sparkling electro is replaced by whizzing and dark drones with an occasional serving of layered and thumping percussion, and vocals that are much less accentuated. A similar process is used in the remix version of Nothing to Mend (Acclimate V.1): the hectic Autechre-like electro is removed and replaced by dark drones, synth and metallic noise and an almost waltz-like pace. Little has been retained of the original song and the roared lyrics of the acclimatize the V1 version are carefully recited by a distorted voice. We haven't found the Unfold version of Ghost Actor on the internet (so we can't compare), but Distel applies its now familiar technique: The melody is downgraded and fits perfectly with the rest of the material. The first, a track from the debut album by Black Eggs, probably gets the most radical metamorphosis of all the remixes on this album: the vocals are removed, the dark drone is maintained, while the noise fragments are replaced by controlled synth sounds and synth noise. As a result The First becomes an attractive instrumental composition, which remains far from the dream-like and rather loud approach of Black Egg.
The penultimate track is a remix of the Veil of Light composition In Ruins. Distel undresses the turbulent atmospheric electropop tune, making it sound less nervous, with darker tones, while the vocals are mixed much more to the fore. We haven't found the original version of Michael Idehall's Snake Messiah on the internet, but it certainly sounds more emphatic than what remains in the remix version of Distel.
It's amazing how easily the members of Distel adapt the seven compositions by other artists to fit their own style. Consequently, this second album makes a very homogeneous appearance. The band clearly has no need of bombast or exaggerated effects, and the result is a controlled and balanced album that you can play often.
Tracklisting:
1. Cell
2. Fall
3. Dögn
4. Regn
5. Che
6. Coralline
7. Nothing to Mend
8. Unfold
9. The First
0. In Ruins
1. Snake Messiah
www.tuchtunie.nl/distel
www.ant-zen.com
William LIÉNARD
29/11/2015
---
Zand is het tweede album van de Nederlandse formatie Distel als opvolger van hun debuut Puur. Het album bevat vier originele composities, een cover van een track van de New Yorkse band Suicide (Che) en zes remixen van werk van Keluar, Acclimate V.1, Ghost Actor, Black Egg, Veil of Light en Michael Idehall. Zand verschijnt op het Duitse label Ant-zen en dat betekent dat u zich mag verwachten aan drone-achtige soundscapes.
Cell is een rustige, bijna ballade-achtige compositie met donkere drones in de achtergrond, fluitende synths op de voorgrond en machinegeweerachtige flashes tussendoor, terwijl Fall een hoger tempo krijgt, monotone drones en synthflashes, en vocalen die voorzichtig door het soundscape naar de voorgrond dringen, soms gefluisterd, andere keren gezongen, galmend op de tonen van krachtige elektrodrums en dikke synthlagen. Het repetitievere Dögn heeft gelijksoortige vocalen, zeurderige en speelse synths, opnieuw donkere en brommende drones onderaan, en komt het dichtst in de buurt van wat je een normale rockballade zou kunnen noemen in termen van toegankelijkheid. Je kan je voorstellen dat er ook buiten het dronegenre belangstelling is voor dit soort composities. De vierde originele track heet Regn en ook die klinkt vrij gemoedelijk, met zacht ruisend drones, af en toe gedempte percussie, voorzichtige noise en galmende stemmen als van een kathedraalkoor. Het klinkt misschien vreemd, maar soms dachten we aan het fragiele en breekbare geluid van The Nits.
Che is een track uit het debuutalbum (1977) van de Amerikaanse band Suicide met dromerige vocalen, zoemende drones en slijpschijfachtige synths tussendoor, een rustig rockanthem dat naderhand luidere elektro-ondersteuning krijgt. In de remixversie van Distel zijn de stemmen minder nadrukkelijk aanwezig op de voorgrond en klinken de drones en synths donkerder, rustiger en mindere scherp. Het is eerder een kwestie van nuance dan van een totaal andere aanpak waarbij het moeilijk is om te kiezen tussen beide versies, maar de remixversie klinkt in elk geval intimistischer en dromeriger.
Carolline van Keluar verliest in de remixversie van Distel z'n welluidende toon. Het sprankelend elektro is vervangen door suizende en donkere drones met af en toe een portie gelaagd en bonkend slagwerk en vocalen die veel minder geaccentueerd zijn. In de remixversie van Nothing to Mend (Acclimate V.1) is een gelijksoortige procedé toegepast: het hectische Autechre-achtige elektro is weggehaald en vervangen door donkere drones, aangevuld met synthnoise, metaalachtige noise tussendoor en een bijna walsachtig tempo. Van de oorspronkelijke vocalen is niet veel bewaard en wat in de Acclimate V1-versie werd geschreeuwd, wordt hier voorzichtig gedeclameerd door een vervormde stem. De Unfold-versie van Ghost Actor hebben we op het internet niet teruggevonden (dus kunnen we niet vergelijken), maar Distel past er beslist dezelfde techniek op toe: downgraden tot de melodie perfect in de eigen stijl past. The First, uit het debuutalbum van Black Egg, krijgt misschien wel de meest ingrijpende make-over van alle remixen op dit album: de vocalen zijn verwijderd, de donkere drone is behouden, terwijl de noisefragmenten vervangen zijn door beheerst synthgeluid en synthnoise, waardoor The First een aantrekkelijke instrumental wordt die zich flink verwijdert van de doomachtige en eerder luide aanpak van Black Egg.
De voorlaatste track is een remix van de Veil of Light-compositie In Ruins. Distel kleedt de stuimige atmosferische elektropopdeun flink uit, laat ze minder nerveus klinken en voegt donkere tonen toe, terwijl de vocalen veel meer op de voorgrond gemixt zijn. De originele versie van Michael Idehalls Snake Messiah hebben we evenmin op het internet teruggevonden, maar die klinkt beslist een flink stuk nadrukkelijker dan wat Distel in de remixversie overhoudt.
Verrassend hoe Distel erin slaagt om zich de zeven composities van ander artiesten helemaal eigen te maken, waardoor het tweede album Zand een heel erg homogene indruk maakt. De band heeft duidelijk geen behoefte aan bombast en overdreven effecten, en het gevolg is een beheerst en evenwichtig album dat je vaak op kan leggen.
William LIÉNARD
29/11/2015
---