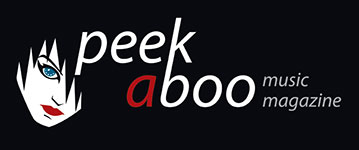 like this cd review
---
DEF LEPPARD
Def Leppard
Music
•
CD
Hard Rock
•
Pop
[89/100]

V2
01/12/2015, Didier BECU
---
It sounds a bit strange to write it down, but after seven years, Def Leppard is back with a new album. The marketing guys did their best to make you believe that the latest album of this quintet from Sheffield is the most prestigious in their career. And yet, after 14 tracks, you can't but conclude that the standard-bearers of the new wave of British Metal are still masters in writing down delicious pop-rock songs. The fourteen tracks are just as simple as the title of the CD itself (Def Leppard that is). Rock 'n' roll without frills, straightforward rock pop with the highest sing-along factor.
When opener Let's Go kicks off, you immediately get the feeling the band has never been away. Not one second they try to come up with a hip sound, everything sounds just like in the 80s (e.g. vocoders), and that graces them. Dangerous sounds as simple as the song title, but it is irresistible. Pop rock at its best and only soreheads will say that's a bad thing! Def Leppard is not even ashamed to include an old-fashioned funk riff in its metal. In Man Enough you hear some Michael Jackson and Queen, but no objection to that either!
Of course, such a record needs a slimy ballad and We Belong is the ideal choice, and suddenly it seems like Sonny Crockett and Ricardo Tubbs are still racing with their Ferrari in the streets of Miami. Invincible sounds a bit like a cover, simply because it feels like you know this irresistible pop song for ages, and the same can be said about Sea Of Love.
Battle Of My Own is a semi-acoustic ballad between Mr. Big and Guns' n Roses. A horrible description, but it sounds pretty good. And if you need to play some air guitar, then Broke 'n' Brokenhearted is the perfect song to do so, and on Forever Young you even forget your age for a moment! The album closes with the Beatles-like Blind Faith, and even though we did not have long to come up with these words: you always can give Def Leppard blind faith. Shamelessly old fashioned, but we rarely heard such a good pop album in 2015 as this one!
Didier BECU
01/12/2015
---
Het klinkt een beetje vreemd om het neer te schrijven, maar na zeven jaar pauze is Def Leppard terug met een nieuw album. De marketingjongens deden hun best om je te laten geloven dat de nieuwste plaat van dit vijftal uit Sheffield de meest prestigieuze uit hun carrière is. En toch, na 14 nummers kun je niet anders dan besluiten dat de vaandeldragers van de Britse New Wave Of British Metal nog steeds meesters zijn in het neerpennen van heerlijke poprocknummers. De veertien tracks zijn net zo simpel als de titel van de cd zelf (gewoon Def Leppard dus). Rock 'n roll zonder veel franjes, rechttoe-rechtaan rockpop met de allerhoogste meezingbaarheidsfactor.
Bij de opener Let's Go krijg je onmiddellijk het gevoel alsof de vijf nooit zijn weggeweest. Geen seconde pogen ze om een hip geluid neer te zetten, alles klinkt gewoon zoals dat in de jaren 80 was (het gebruik van bijv. vocoders) en dat siert ze.

Dangerous klinkt even simpel als de songtitel, maar blijft onweerstaanbaar. Poprock van de bovenste plank en alleen azijnpissers kunnen hier iets tegen inbrengen! De mannen schamen zich er zelfs niet voor om in hun metal een ouderwetse funkriff te stoppen zoals bijv. Man Enough. Michael Jackson of Queen zijn nooit veraf, maar ook dat is alweer geen bezwaar!

Natuurlijk heeft een plaat van zo'n kaliber ook al een slijmerige ballade nodig die aan je broek blijft plakken. We Belong is de ideale track, en plots lijkt het wel alsof Sonny Crockett en Ricardo Tubbs nog steeds met hun Ferrari door de straten van Miami razen. Invincible lijkt wat op een cover, gewoonweg omdat je het gevoel hebt dat je dit onweerstaanbaar popnummer kent, en dat geldt even zeer voor Sea Of Love.

Battle Of My Own is een semi-akoestische ballade dat zich ergens tussen Mr. Big en Guns 'n Roses bevindt. Een afschuwelijke beschrijving dus, maar het klinkt best lekker. En mocht je behoefte hebben aan wat luchtgitaar spelen, dan is Broke 'n' Brokenhearted daar het perfecte nummer voor, en bij Forever Young vergeet je zelfs eventjes je leeftijd! De plaat sluit af met het Beatlesachtige Blind Faith en ook al hebben we niet lang moeten nadenken over het bedenken van de woorden: blind vertrouwen kun je Def Leppard dus altijd schenken. Schaamteloos ouderwets, maar zelden zo'n goede popplaat gehoord in 2015!
Didier BECU
01/12/2015
---