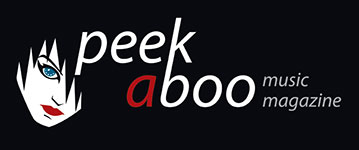 like this concert review
---
STEVE VAI
Leuven, Het Depot (17/06/2016)
Concert
Hard Rock
10/12/2016, Mark VAN MULLEM
---
On friday june 17th, the audience in Het Depot in Leuven was spoiled with a masterclass and true feast of guitar virtuosity. Joe Satriani's pupil, and now 3G-compadre Steve Vai and his band celebrated the 25th anniversary of the album Passion of Warfare which they play for the first time live on this tour.

Strangly enough the iconic album had never been played live before. Until this tour, which now visited Leuven. By now the album is 26 years old even. With the concept of playing a whole album live, one of course can predict most of the setlist. But before heading into Passion and Warfire the band played selections such as Bad Horsie, The Crying Machine, Gravity Storm and Whispering a Prayer.

All Passion and Warfare compositions were played with the greatest finesse and sleight of hand. Guitar hero Vai was assisted by an excellent band, not that there was much room for them to showcase heir skills as it was clear who was the boss.

Who was hoping for the earlier mentioned 3G* was in bad luck, although Joe Satriani did played along on Answers. No, not really live but on video tape. The same trick was applied during The Audience Is Listening were John Petrucci was the guest player.
Later on in the show we saw another video with icon Frank Zappa and a then very young Steve Vai during the Stevie's Spanking. The younger Steve on video, playing along with his older version. This all very nice of course but what comes first is the music, no?

An artist such as Steve Vai of course gets away with the expected big look mom no hands!-gimmick. But the forced spontanity was disturbing. When, during Build Me A Song, Steve calls two young girls of ten years old to the stage and both girls understand perfectly English, that's a bit too much confidence, ey, Steve? This act also lasted for far too long.
Let's concentrate on the music. Agreed, Steve?

Talking about the music, that was a real treat of course. We were served some excellent music, all night long. Steve's guitarplaying is fantastic. Or to quote the legend that is David Bowie: Oh, boy, could he play guitar.


*3G is a project by Steve Vai and Joe Satriani. Both guitarists tour with 3G with different guest guitarists. One of them was Dream Theater's John Petrucci.

Setlist:
Bad Horsie / The Crying Machine / Gravity Storm / Whispering a Prayer /
Passion and Warfare: Liberty / Erotic Nightmares / The Animal / Answers / The Riddle / Ballerina 12/24 / For the Love of God / The Audience Is Listening / I Would Love To / Blue Powder / Greasy Kid's Stuff / Alien Water Kiss / Sisters / Love Secrets
Encore:
Stevie's Spanking (Frank Zappa cover) / Build Me a Song / Racing the World / Fire Garden Suite IV - Taurus Bulba
Mark VAN MULLEM
10/12/2016
---
Vrijdagavond 17 juni 2016 kon het publiek van Het Depot in Leuven zich laven aan een heuse masterclass in gitaarvirtuositeit. Steve Vai, oud-leerling van Joe Satriani en ontdekt door Frank Zappa, en band kwamen de 25ste verjaardag van het album Passion and Warfare in de verf zetten.

Vreemd genoeg werd het iconische album nooit eerder integraal live uitgevoerd. Op Vais website getuigt Steve dat zelf ook vreemd te vinden. De 25ste verjaardag, ondertussen, nu de tour vordert, al 26, leek de ideale aanleiding.
Een flink deel van de setlist kon je dus al voorspellen. Maar we kregen méér dan enkel het album. Zo brachten Steve en band vooraleer aan Passion and Warfare te beginnen eerst nog het quartet Bad Horsie, The Crying Machine, Gravity Storm en Whispering a Prayer.

De knappe composities van Passion and Warfare werden met vingervlugge vinnige brio gebracht, en gitaarheld Vai werd bijgestaan door een uitstekende band, al kregen die niet echt veel ademruimte. Het was duidelijk wie de 'baas' was.

Wie stiekem op 3G* zat te hopen, was eraan voor de moeite, maar leermeester en 3G-kompaan Joe Satriani speelde wel mee op Answers. Nu ja: via een video-opname. Datzelfde truukje werd nog eens dunnetjes overgedaan met John Petrucci (Dream Theater) bij The Audience is Listening. Een leuke gimmick, maar niet meer dan dat natuurlijk.
Later in de set, tijdens Stevie's Spanking, werd dan icoon Frank Zappa, met aan zijn zijde een dan nog piepjonge Steve Vai, opgevoerd in een video. De jonge Steve en de Steve anno nu die samen speelden, leuk om te zien natuurlijk.

Wat primeert is natuurlijk de muziek. En met een artiest zoals Steve Vai kun je het soms heel hoge kijk-mama-zonder-handen-gehalte met plezier door de vingers zien. Maar die geforceerde spontaniteit stoorde soms: zoals toen Steve twee jonge tienermeisjes tijdens Build Me A Song op het podium liet brengen, die dan ook héél toevallig perfect Engelstalig waren. Niet echt geloofwaardig, he Steve? Die act duurde ook veel te lang.

Toch maar meer concentreren op de muziek, niet? Op die muziek was dan ook absoluut niets aan te merken en het was een onderhoudende avond van hoog muzikaal niveau, zoveel is duidelijk. En wat een gitaarspel zeg, wat een sound. Of, zoals Bowie het zong in Ziggy Stardust: Oh, boy, could he play guitar.

*3G is een gelegenheidsband van Steve Vai en Joe Satriani, met telkens andere gastgitaristen. John Petrucci was één van hen...
Setlist:
Bad Horsie / The Crying Machine / Gravity Storm / Whispering a Prayer /
Passion and Warfare: Liberty / Erotic Nightmares / The Animal / Answers / The Riddle / Ballerina 12/24 / For the Love of God / The Audience Is Listening / I Would Love To / Blue Powder / Greasy Kid's Stuff / Alien Water Kiss / Sisters / Love Secrets
Encore:
Stevie's Spanking (Frank Zappa cover) / Build Me a Song / Racing the World / Fire Garden Suite IV - Taurus Bulba
Mark VAN MULLEM
10/12/2016
---